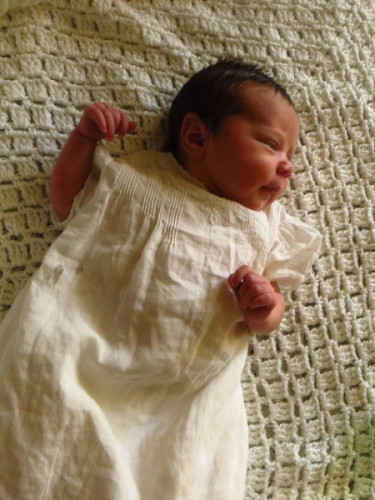 I love this gown.
I'm always proud to get it out for my next baby girl to wear on her baptism day.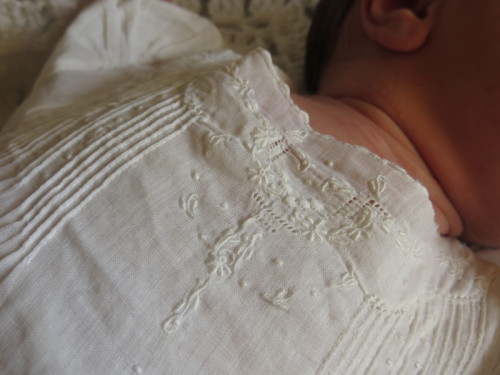 I love the simple, delicate embroidery and I love it's history.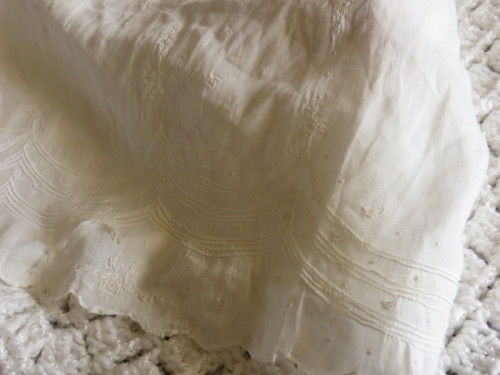 Martha is the twelfth baby girl in the long line of five Mackin girls, two Hughes girls and our four other girls to be baptized in this beautiful gown. My mom was the first. Born in April of 1948, almost exactly 67 years ago.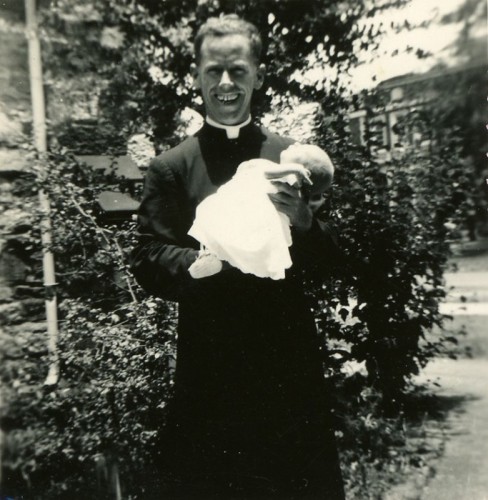 Here she is tiny and new, with Father Lorrigan on her baptism day.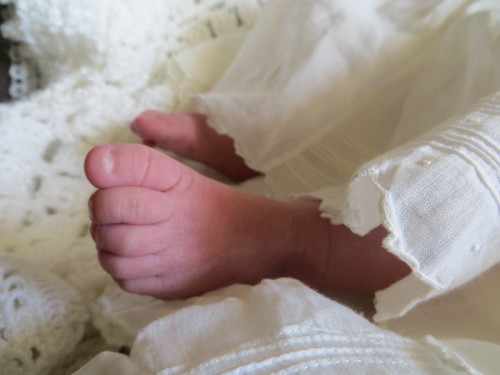 Sadly, after some inspection and discussion my mom and I decided Martha would be the last baby to wear it. It has a number of holes and stains that come with its age. So for its sake, the gown will be retired and replaced with a new one which I hope will become another heirloom to pass down to my daughter's daughters.
I look at this tattering gown and am reminded of the words my Grandma often declared, "Well nothing lasts forever!" Yes. She'd probably have tossed this dress long ago!
I'm also reminded of another truth. This gown worn as my babies were given new life is, just as our bodies, still subject to the affects of sin while on this Earth. Here, where moth and rust destroy.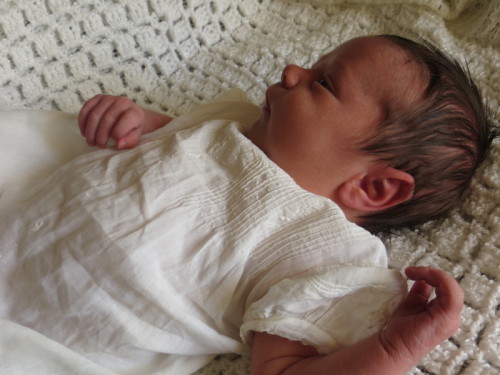 But,
"Behold, the dwelling place of God is with man. He will dwell with them, and they will be his people, and God himself will be with them as their God. He will wipe away every tear from their eyes, and death shall be no more, neither shall there be mourning, nor crying, nor pain anymore, for the former things have passed away."

And he who was seated on the throne said, "Behold, I am making all things new." Also he said, "Write this down, for these words are trustworthy and true. And he said to me, "It is done! I am the Alpha and the Omega, the beginning and the end. To the thirsty I will give from the spring of the water of life without payment. The one who conquers will have this heritage, and I will be his God and he will be my son."