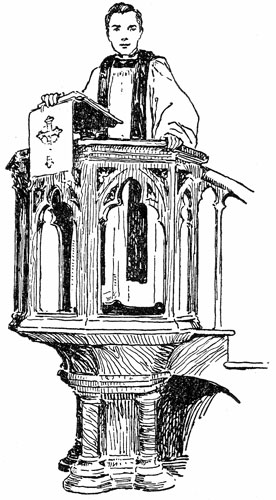 I can't speak for other Pastor's families or what family life might be like in other denominations for a pastor's family. I can only share our life, what we have encountered in the short 7 years as a pastor's family in a rural town.
No one goes into this life really knowing what to expect. You can hear stories, you can be given advice, but like with other things, marriage or parenthood, you just have to start living it to learn it.
One day at a time, one month at a time, each one bringing it's own changes, it's own routines, it's own troubles. And I'm sure there are families in other walks whose Daddies have been given other callings that could say some of the same things as I will. A Daddy's work can make life lonely for many families, I know, I was raised with a Military Daddy!
I laughed when after explaining to a friend of mine that this new baby of ours isn't due until April 15th, which means we clear Advent, Christmas, Lent AND Easter and how that is a little blessing, she said, "Only a pastor's wife would have thought of that!"
She's right, our family revolves around a slightly different calendar than a lot of families. Pastor's wives know when our husbands will be at their busiest, the times of the year when they will be pulled and stretched thin, more tired. Typically the times of the year when other families are relaxing a bit more our family is just "gearing up!"
Some other things about a pastor's family life:
Our family doesn't get to go home for Thanksgiving or Christmas. We don't see Daddy much on Christmas Eve or Holy Week. On Easter Sunday when many families get together, it's just us. Which though this can be tough emotionally, it has been good for us too. It has provided us with the necessity and ability to create our own traditions. My babies don't know any different and from year to year look forward to what we do as "just us."
We've learned that if we do have a vacation planned to get to go home, we hold our breath knowing that something, anything can suddenly come up that may require a change in plans.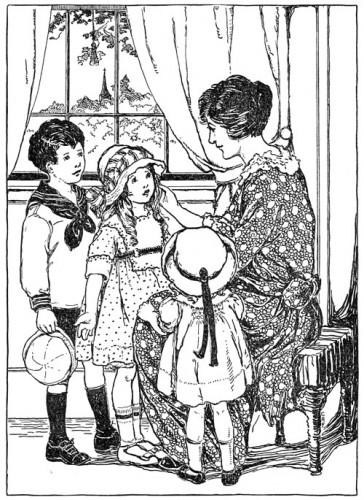 Our Daddy leaves early on Sunday mornings and Mama is left to feed and dress everyone on her own, get diaper bags and tote children off to church by herself. Thankfully this mama has help on Sunday mornings because that is one other thing that some pastor's families do have, Gift Family. Neighbors, members who reach out and offer help in times like this. Helping us to church, sitting with us during the service or at our table at a meal. Gifts these people are!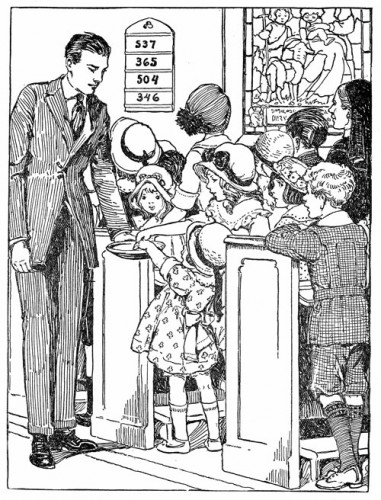 But for some families I know, there isn't help in the pew on Sunday morning. It's hard and can hurt a bit.
I used to fear that my family would be under a microscope. I would sweat in the pew praying no one would embarrass all of us. But now I've just had to learn to let my babies be who they are, sinners, just like any other children, even in church sometimes! Our members have always been gracious and kind to our babies. They have even been complimentary. I don't think any of them have unrealistic expectations of them, if they do, they've kept them to themselves. For all of this I am so grateful. Those expectations only come from ME and Daddy thankfully!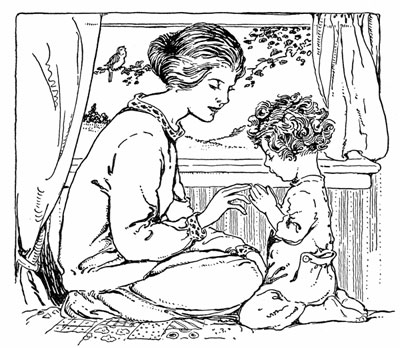 In our family, Daddy is gone some or most evenings during the week depending. Mama can be home alone to do bedtime, to try to make sure teeth are brushed and prayers are said. Trying to read God's Word and lead little voices in singing without Daddy can be wearisome, some nights I know when to just try again tomorrow night or I might suffer through it and God surprises me with a good go of it!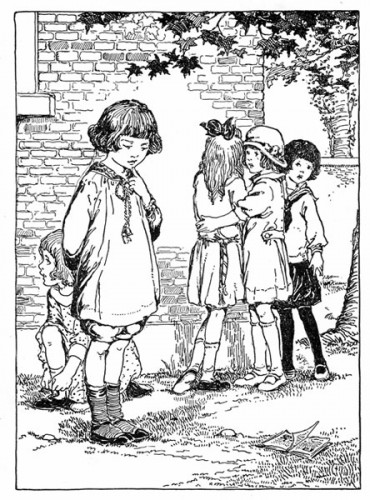 And then there is something that we haven't felt too much yet, but I see it from time to time and because I'm a Mama I fear it down the road. A pastor's children can be left out because they are pastor's children. Thankfully our babies have made some friends at school and they're still young so though we haven't been invited to birthday parties or play dates, I don't think our big girls have missed that yet. But we know there will come days as they all grow when their friends may be allowed to go places and do things or have things that in our family we will say no to.
Our family doesn't have a lot of say in where we will live. We did not choose to live in our town and we can't say how long we will be here. We can't choose which school to send our children too, sure we are free to home school, but this doesn't suit our family right now. I might dream of sending my babies to a Classical Lutheran school, but we have what we have. And thankfully what we have here is good! Not all pastor's families can say the same. We have a good public school that meets our needs right now.
I will say, it is a great blessing to be a pastor's family. It comes with burdens, fears, worries and strains, you eventually learn that this is just part of it. But it also comes with so many good things.
I wrote on the loneliness that comes with being a pastor's wife and it's true our own hopes and visions of what a "pastor's family" would be like for us might have been way off. But I still know that our family life is directly and indirectly always revolving around the Church. (Sometimes quite literally, our babies love to play "over at the church," riding their bikes, trikes, pushing strollers, climbing steps. It's our own little playground!)
Our children will be in church every Sunday, our children are familiar with funerals, they get to go along to Communion services, Bible studies, shut-in visits or pastor's conferences. They see their Daddy being God's instrument, administering His Word and Sacraments over and over again and they will see God's people in need coming to pastor for these gifts.
I don't think a pastor's family is any more special than other families, but just because we are his family we are many times blessed out of parishioners abundance. Their extra fruits, their vegetables, their banana breads and cookies, cards, even old bikes and used toys come streaming through our door. A little cash might be put in pastor's hand as he leaves from visiting someone, a little cash that comes at just the right time. Free tickets to the County Fair are given each year. Extra food occasionally will be sent home with us after a church dinner, which means Mama doesn't have to cook! And while we can't count on invitations to Confirmation or Graduation parties anymore, we are usually still all invited to every Baptism party which means more food given and received! Also cake. And our babies love cake.
It is a unique calling to be a pastor, his family comes with him.  At the end of the day, a pastor needs his family. His family can take his mind off of particular burdens. His children can distract him, get him to laugh, give him joy that he needs.
Please keep your pastor's family in your prayers. Include them  in your life when you can. Offer to help where you see a need or where you might not know one exists yet. And respect their need to just be a regular family.