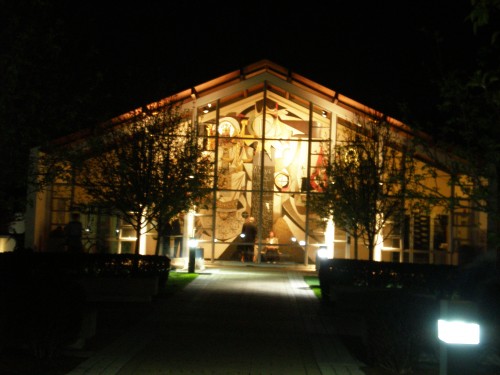 Love Story: Part I and Part II.
Well, this part of the story may not be that interesting, sorry. It's just the details that I remember so I suppose they must be told, but really might not be that "edge of your seat".
Now that I'd decided to marry Phil I just had to figure out how to get him to decide to marry me! I told my girlfriends about my revelation. I'm sure there was a lot of giggling and scheming at that point. And I figured I'd better let our "Inside Girl" Brianne and her husband know. They might have to be key players in all this "scheming"!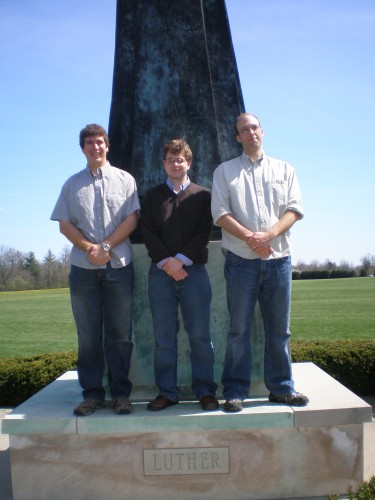 The next day was all about the Call Service. There was a nervous and excited atmosphere on the campus as all the students anticipated the evening service. I was nervous too and hoping for a Phil sighting before all this began!
Phil was busy that day and though I saw him checking his mail on campus, I didn't get a chance to talk with him that afternoon. Then I remember seeing him with his dad before the Call Service, in his pastor suit, looking pretty handsome, but I clammed up. (Seared into my brain all these little details y'all!!!)
So I had to content myself with waiting until the cookie Social that would take place after the Service to make my move….whatever that would be.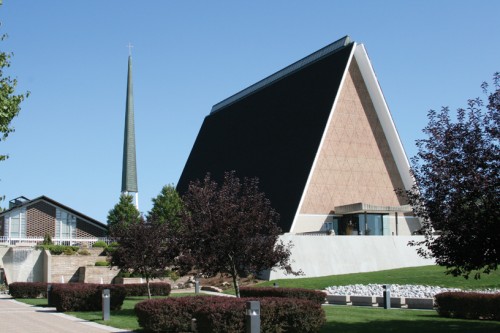 Source
It was finally time for the Call Service. Kramer Chapel buzzed with the voices of friends and family all eager to find out where their loved ones would be called and I'll say, I was very eager too, waiting to hear where Phil would be called. The Service was amazing, the music, the singing beautiful. The men processed into the Chapel with such brave faces, so nervous I'm sure.
Then Phil's name was called and we all heard where he would begin his ministry. He would be going to Nebraska and I wondered if I would one day be going there as well.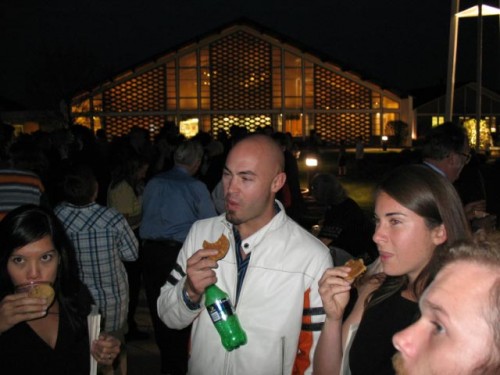 The Service was over and everyone poured out into the courtyard for mingling and refreshments. As I ate my cookie cookies I eagle eye scanned the premisses waiting, watching. Where was PHIL? Not there! I tried not to be so obvious in my disappointment.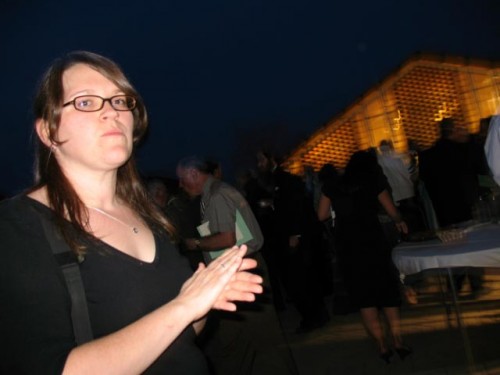 "That was a good cookie, now WHERE'S Phil?!!!
I'll note here that, someone had mentioned our "Mission" to the Sem's Admission Director. He had taken it upon himself to mention ME to some single men and I was told I'd meet them that night. "Great" I thought. I was not a fan of those particular kinds of "introductions" plus I'd already decided Phil was my guy, but what could it hurt?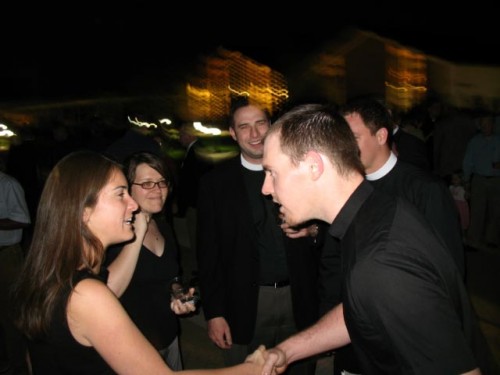 So I met those gentlemen, none of whom seemed as  interested in getting to know me as they were in trying to pronounce my beautiful MARRIED friend Eugénie's French name. (Eugie…I hold no grudge!)
Let's move on shall we?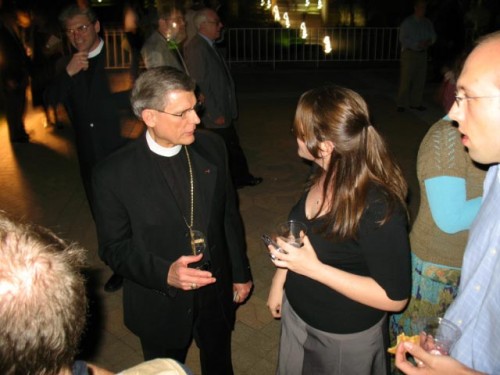 While still in the courtyard waiting for Phil, I did get to have a conversation with our then Synod President Gerry Keischnick who was excited to meet some fellow Texans. He then tried his best to figure out our camera and take a picture of all of us….
Like I said, not that interesting this Part, but it's what happened. I may want to remember this someday!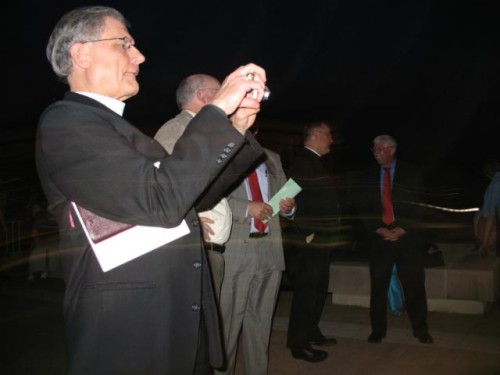 It seemed that getting to talk to Phil one more time, or for the last time, was not gonna happen, but there were still plans to get together at a restaurant there in town. I wrongly assumed Phil would be joining us there, he hadn't planned on that. He never came.
I was again much disappointed.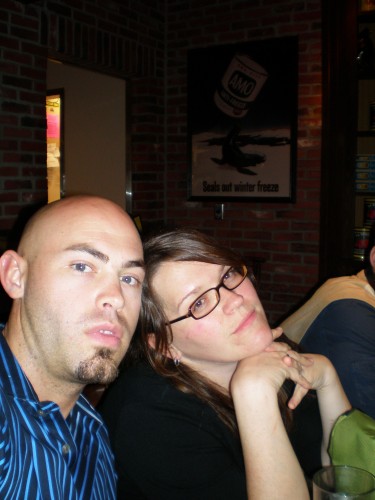 Look how sad I was!! Poor me.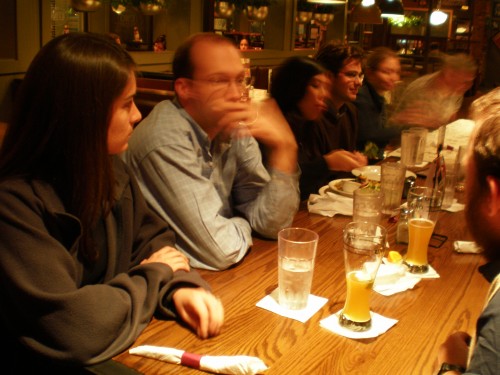 (I can't believe I never deleted any of these pictures!)
And I think that's enough for today.
But just so you won't be too sad for me, here is a preview of what one day came to be.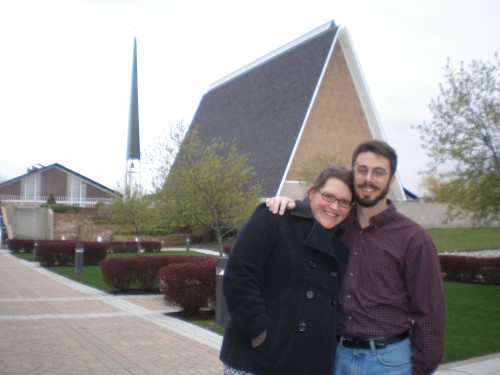 Phil and me on the Seminary campus where he'd originally left me high and dry….together at last and expecting our second baby, Clara.
Stay Tuned for Part IV, when Aubri takes matters into her own hands!