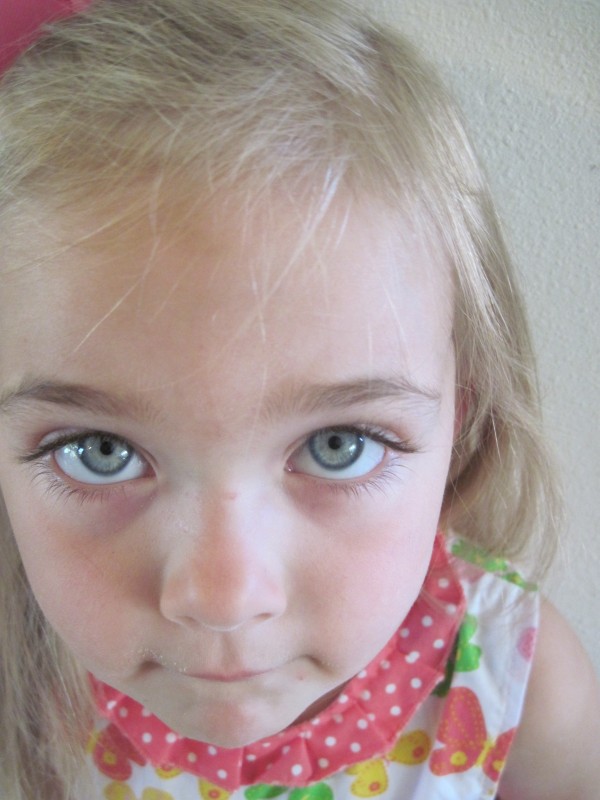 Sunday this little snookie turned 4.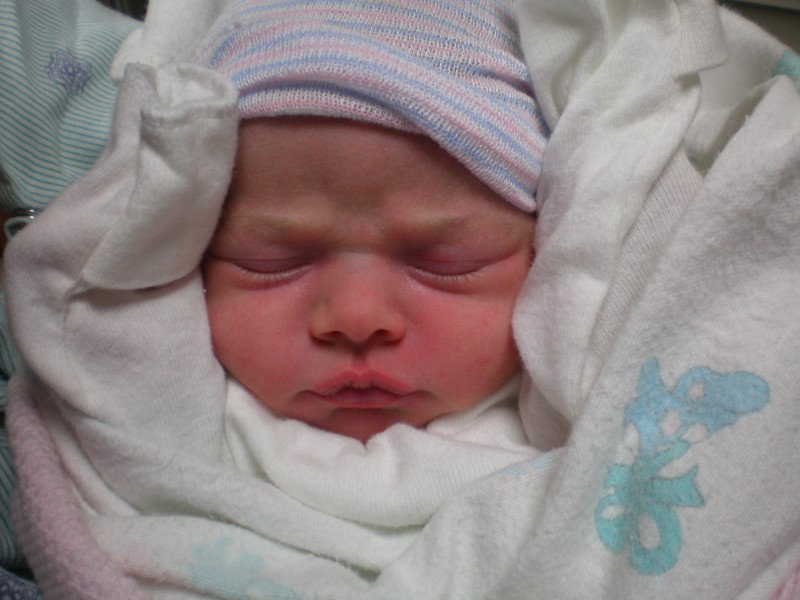 A little miracle born 10 months after Lily. For 6 weeks they're the same age!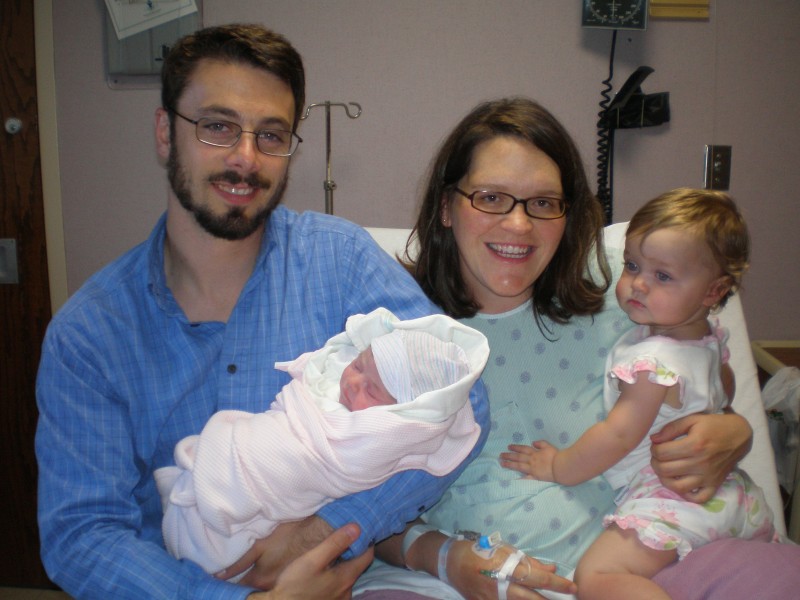 She couldn't wait to be 4 like Lily. When she woke up she asked "Why aren't I as tall as Lily?" It was very disappointing.
4 was supposed to feel much different.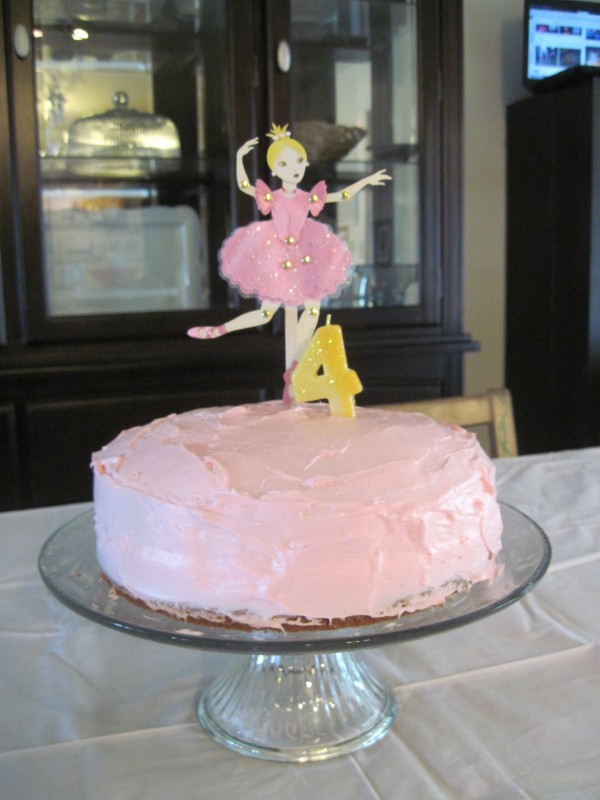 For each of the babies' birthday parties I let them pick a color (when they're able to), that becomes the "theme".
Clara chose "Pink" this year. It was easy enough for me to add much loved Ballerinas to that.
I don't know when I'll finally remember it always takes a lot more frosting than you think it will to frost an entire cake. Don't look at the back!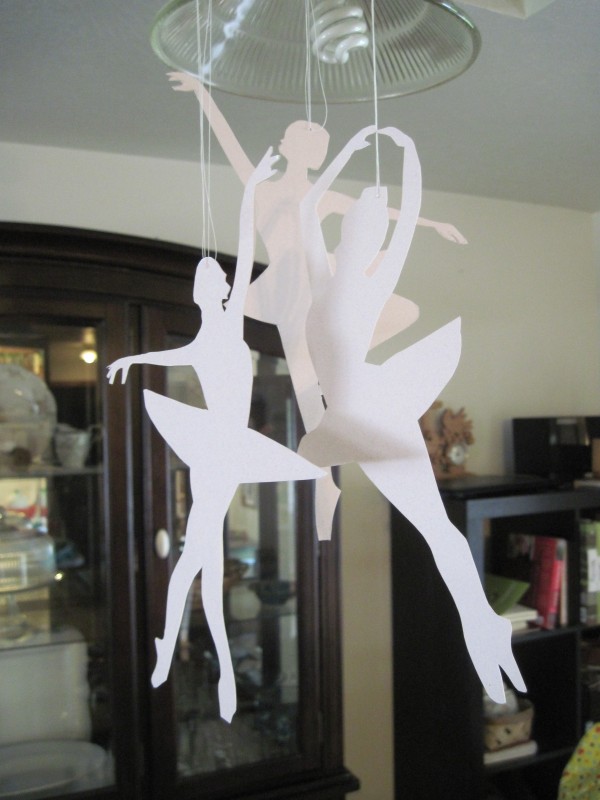 Phil's mom made these pretty ballerinas to hang over the table.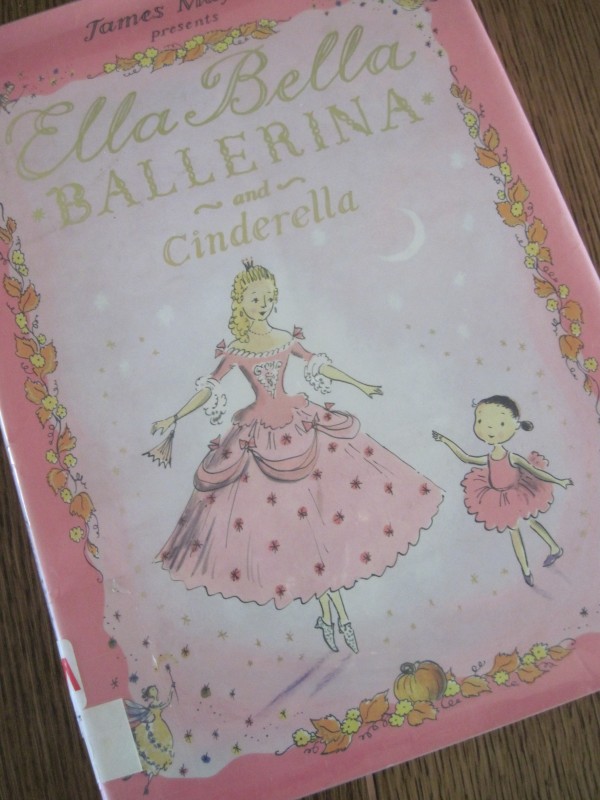 A new book for Clara…and all.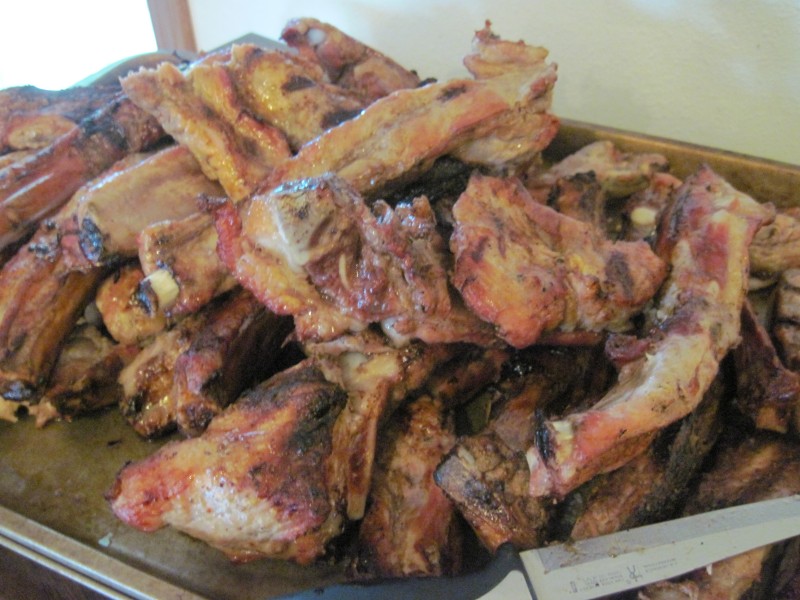 Clara wanted Ribs for her birthday. We were happy to oblige. Lily had been saying for months that she would "eat ribs on Clara's birthday". I never thought I'd hear such words come out of her mouth. She hasn't eaten meat other than pepperoni (which is HUGE) since 2009 and that was an accident. It didn't happen, she put her mouth "on" a rib for Clara's birthday, but hey, it's a start!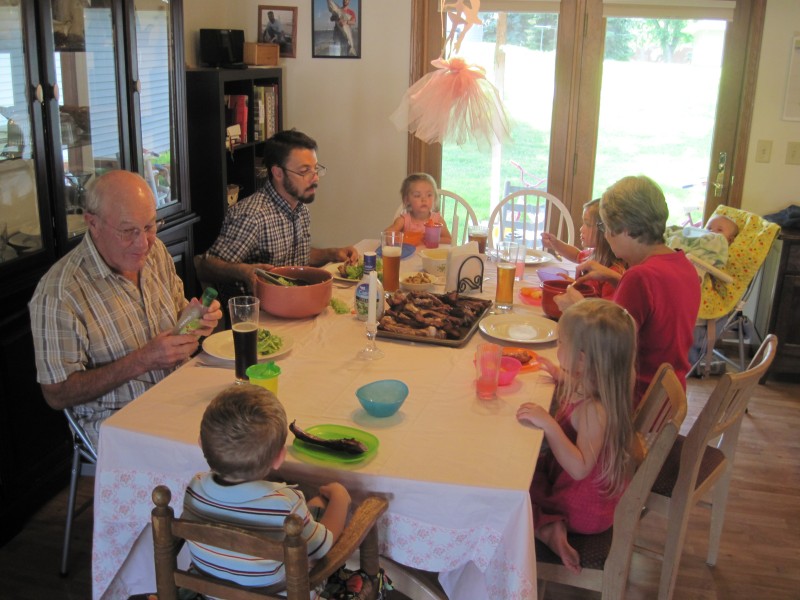 Our neighbors are always happy to celebrate birthdays with us!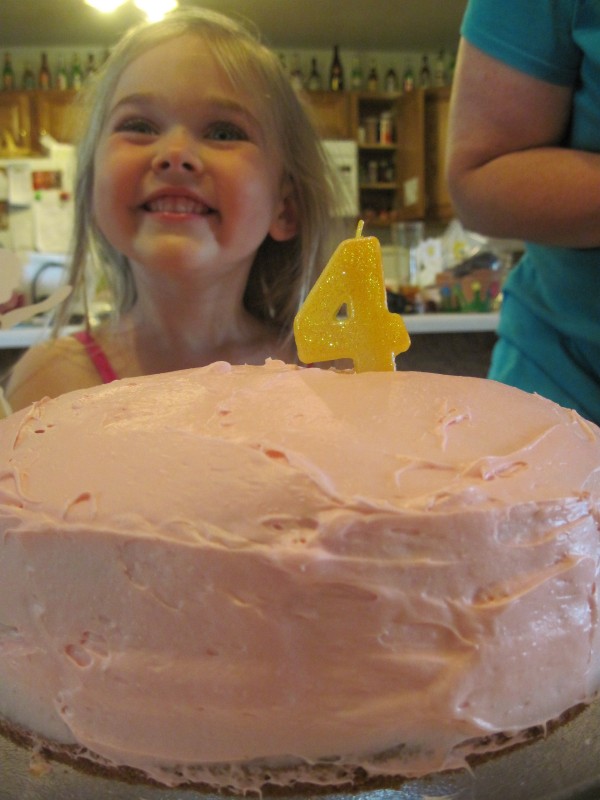 Ballerina removed from cake to reduce fire hazard.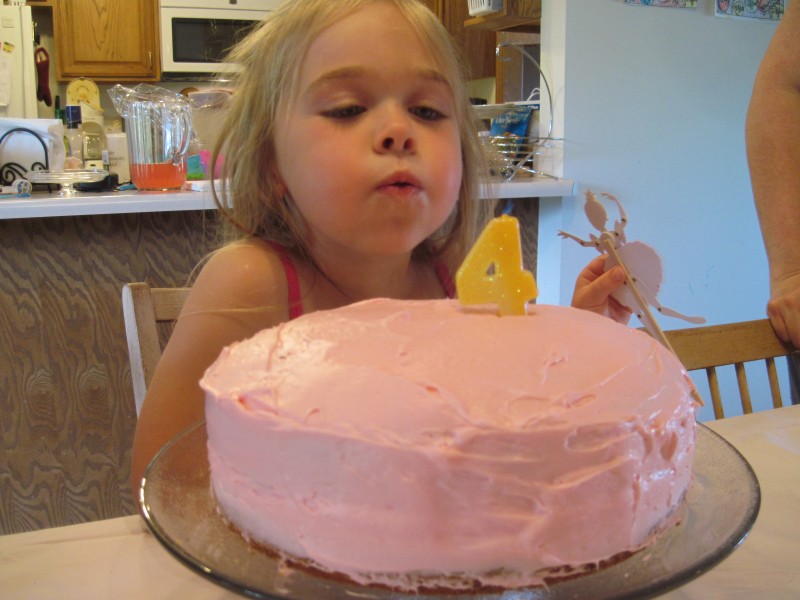 Time for presents!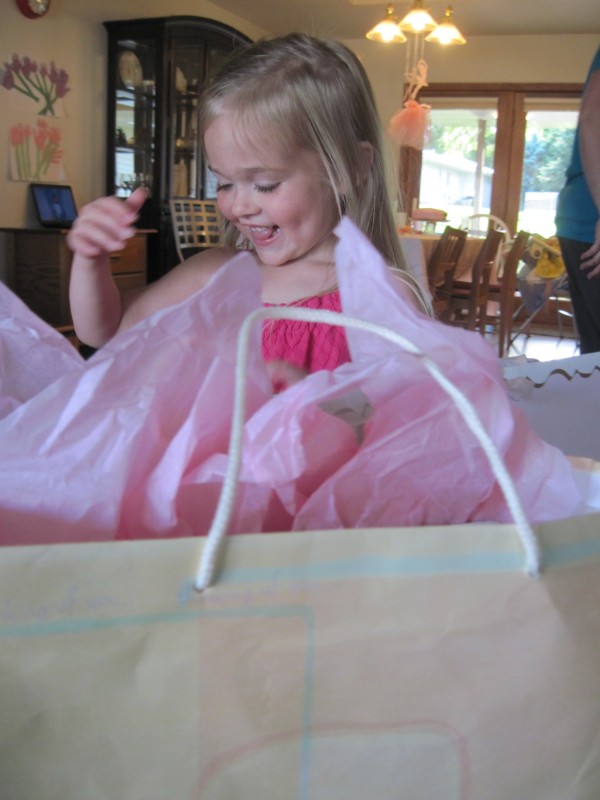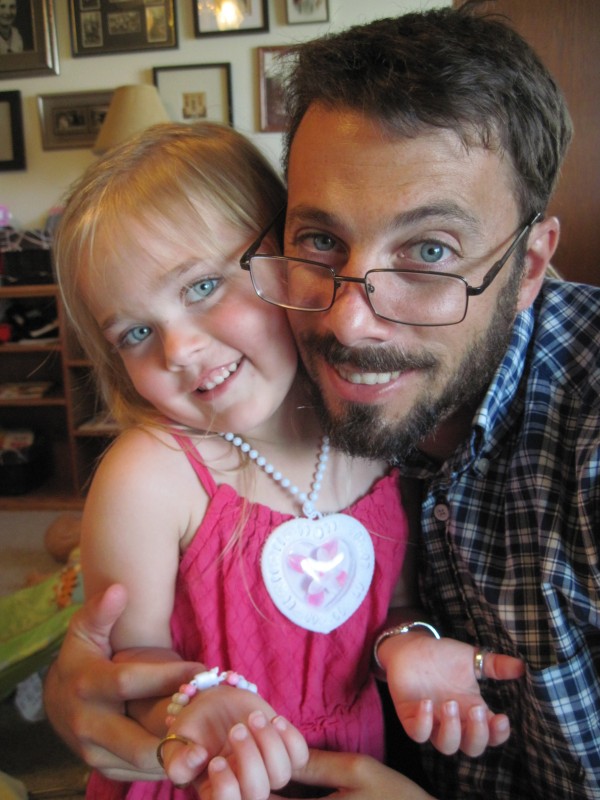 Jewelry for a "Bride" from Grandma and Grandpa, included was a marriage license. Here is the happy couple.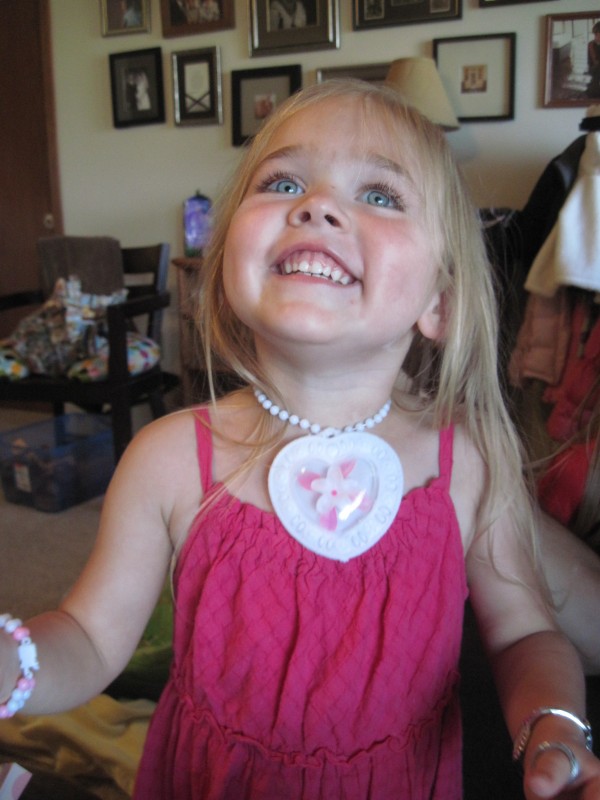 Happy 4th Birthday Clarie!