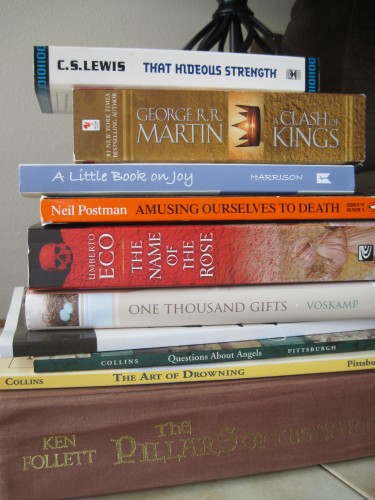 I'm currently reading; A Little Book on Joy, almost done with Ten Thousand Gifts and Clash of Kings but I'd love to read more this Summer. Not just to the babies but to myself.
There's always something about this time of year that gets me more serious about my reading list. Not that it provides any more time for reading. I'm sure it's the longer days that make me more ambitious. But more sun doesn't magically create more energy, so for now I'm really just dreaming.
Here are some of the books I might try to pick up this Summer, year, before retirement (thanks Emily).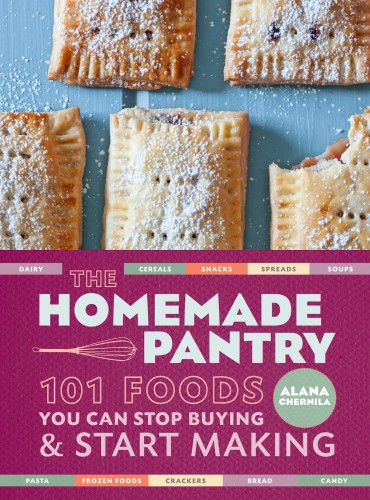 Cookbooks:
The Homemade Pantry: 101 Foods You Can Stop Buying and Start Making
A Continual Feast: A Cookbook to Celebrate the Joys of Family and Faith Throughout the Christian Year
Parenting:
Healthy Sleep Habits, Happy Child
Learning All The Time
Family Vocation: God's Calling in Marriage, Parenting, and Childhood
The 10 Habits of Happy Mothers: Reclaiming Our Passion, Purpose, and Sanity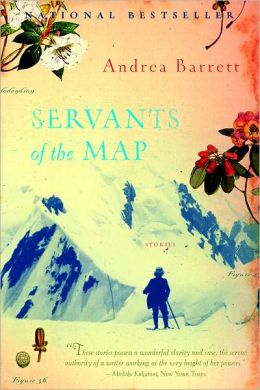 Fiction:
Kristin Lavransdatter – Historical epic set in 14th century Norway. Need I say more?
Gilead: A Novel – I read this one years ago. I remember liking it and think it would mean a lot more to me now. So I'll reread.
Servants of the Map: Stories – I love the way Andrea Barrett tells a story. I've read several of her books. Most are simple everyday stories with ordinary people or… gasp, Botanists! She makes the mundane a thing of beauty. Lovely writer.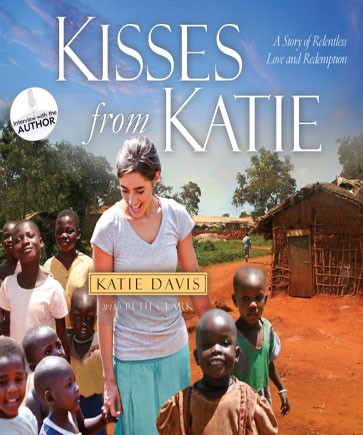 Non-Fiction:
Pew Sisters
Kisses from Katie: A Story of Relentless Love and Redemption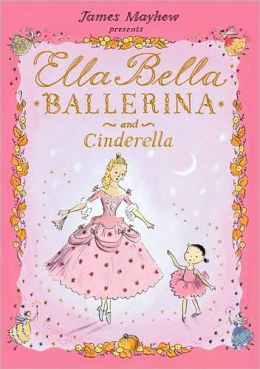 And of course there must be Summer reading for the Babies:
The Princess and the Three Knights
Ella Bella Ballerina and Cinderella
Summer Story (Brambly Hedge)
Little House on the Prairie
Have any of you read any of these? I'd like to hear thoughts if so.
What books are you dreaming about?