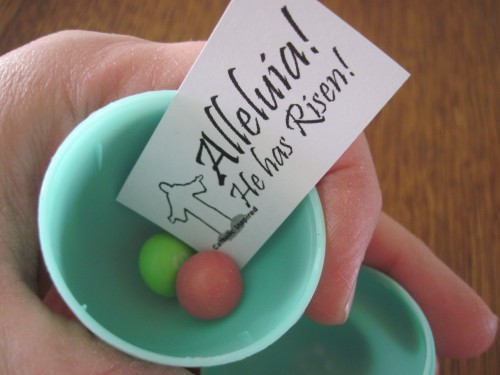 "In all these things we are more than conquerors through him who loved us. For I am sure that neither death nor life, nor angels nor rulers, nor things present nor things to come, nor powers, nor height nor depth, nor anything else in all creation, will be able to separate us from the love of God in Christ Jesus our Lord." Romans 8:37-39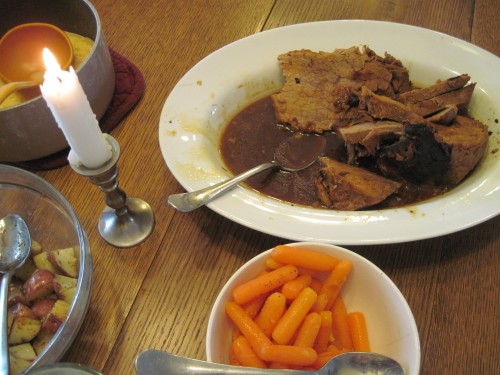 A joyous feast, Roast, Red Potatoes, Honey Glazed Carrots and Boxed Mac-N-Cheese…of course.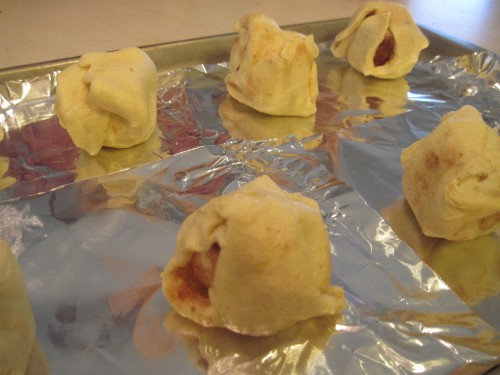 The babies helped me make Resurrection Rolls after church today. These would have made a nice breakfast treat, but thankfully breakfast was served after our service so I got the morning off!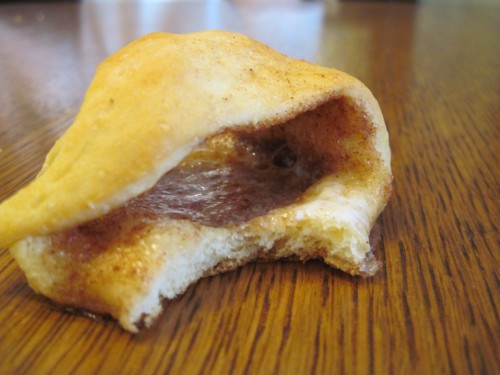 The rolls become an empty tomb…with a bite, and a fun lesson on the Resurrection story.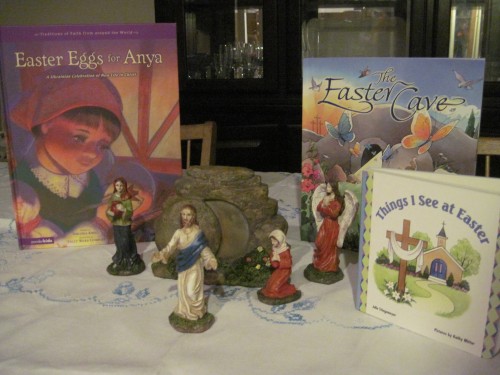 Some new books for Easter.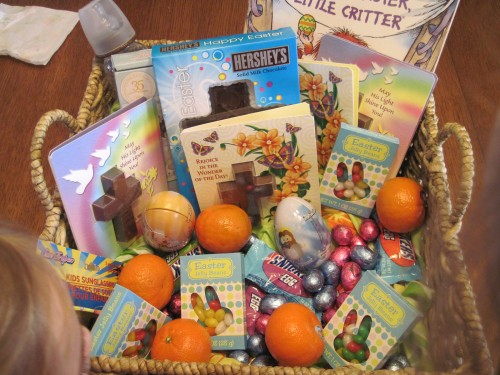 Our Easter Basket with something for everyone inside.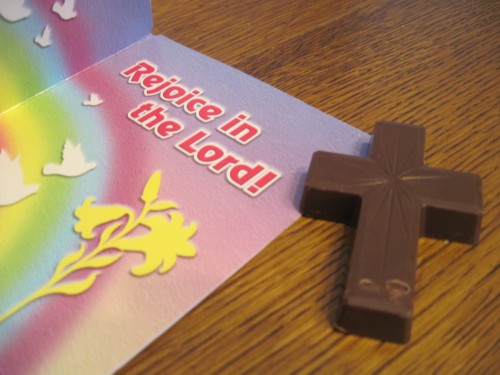 Fun Dollar Tree finds.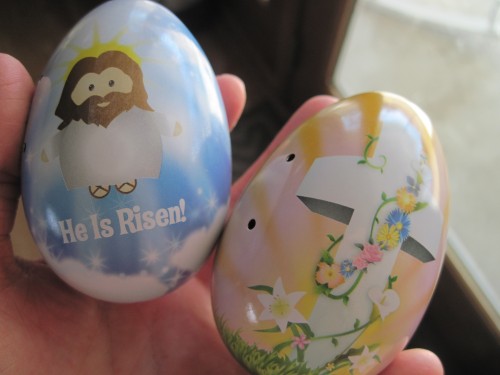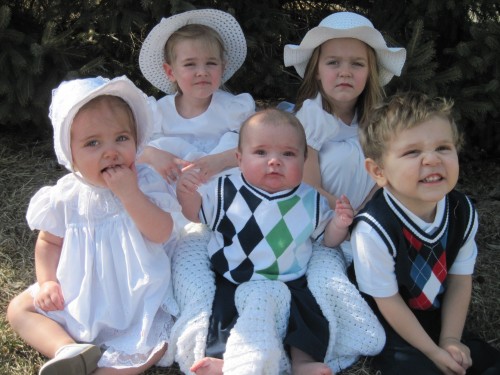 Our traditional Easter photo shoot. It was much harder this year to keep everyone 'on task" than it was last year but I managed to get some cute pictures.
Sorry for so many pictures, but really, you don't come here for words do you?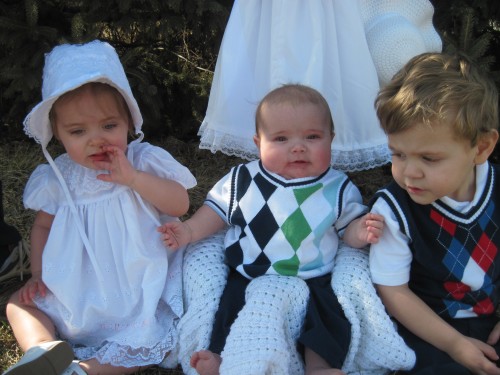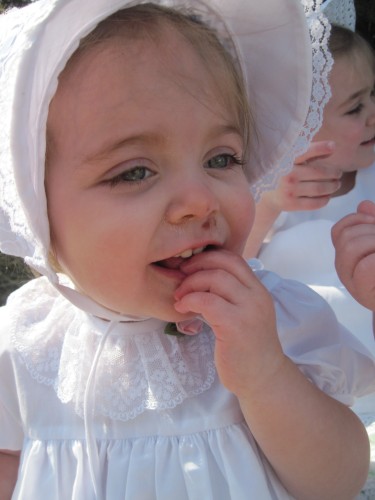 Poor Essie's nose has been so soar from the constant drip of her latest cold or teething or both.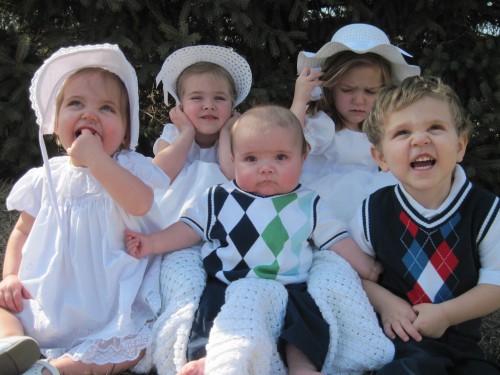 Lily was upset that her hat wouldn't fit right with that silly old bow in her hair!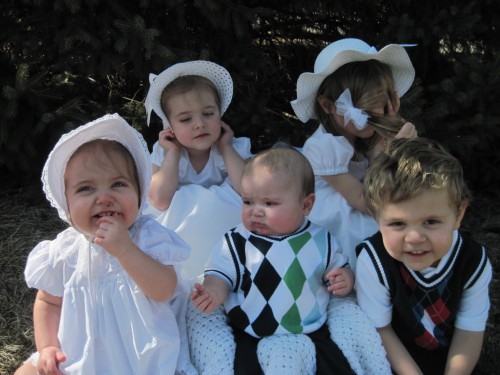 Ephraim growing impatient.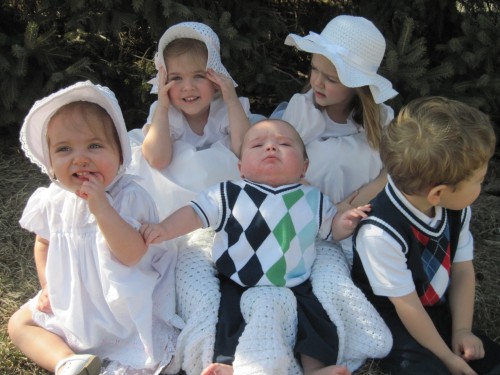 "Seriously guys I can only hold my head up for so long!"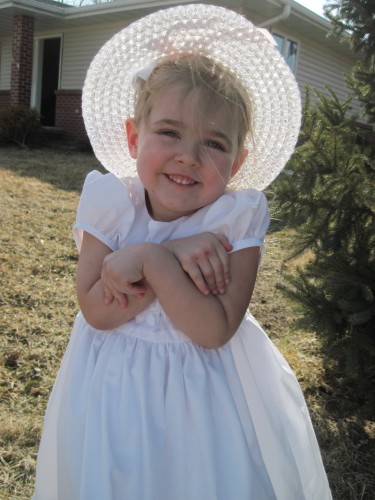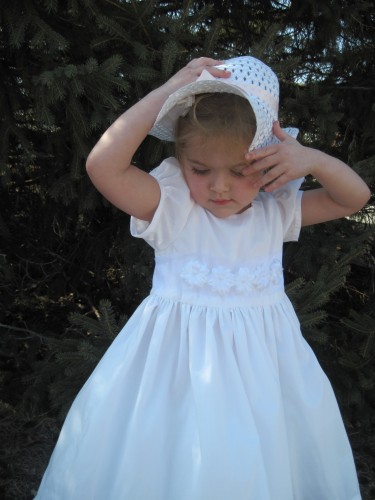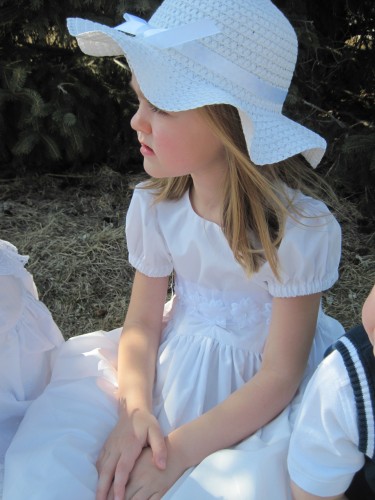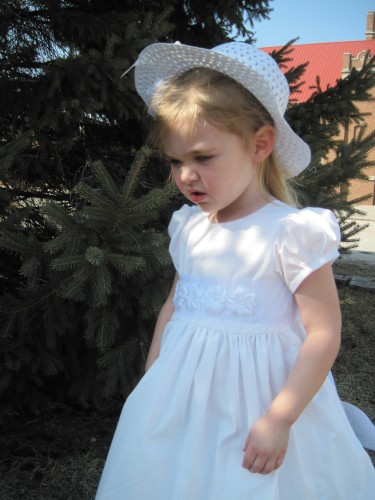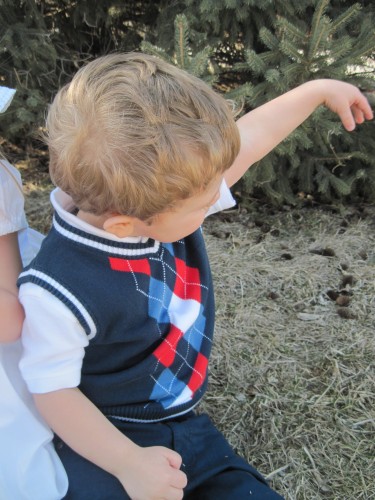 Happy Easter!