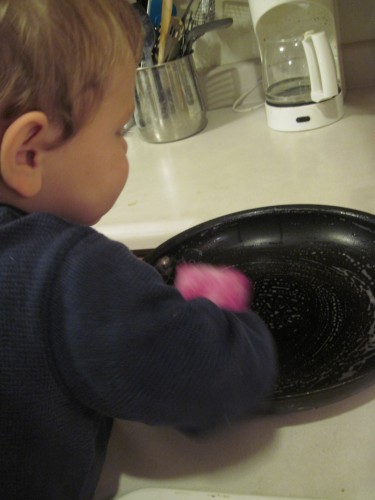 Do any of you use Lent as a time to "deep clean" your house? I really like that idea. Though I find just staying on top of the basics takes most of the time I have.
Last year I saw Jessica's schedule and was very impressed. I used it as a guide on SOME days. I think I'll make my own version this year.
While thinking about cleaning I redid the chore chart for my littles. Lily was eager to find out which chore she was to do each day (this didn't last, it comes and goes) and the chart I had was more for me, the chores were written so she couldn't read it. I was looking at this site one day and Lily loved it. Since this little girl's chores were different from ours I created our own princess chart. Forgive the art work.
I hope I'm not breaking any laws by using or showing this!!!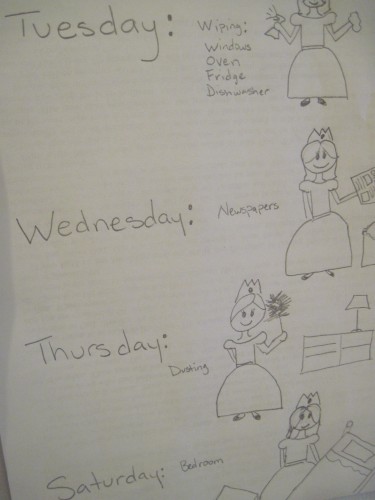 Now Lily can just find the day of the week and look at the picture to know what she's to be doing.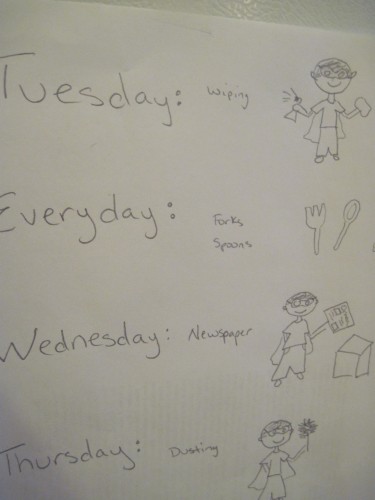 Here's Gerhardt's…Super Janitor!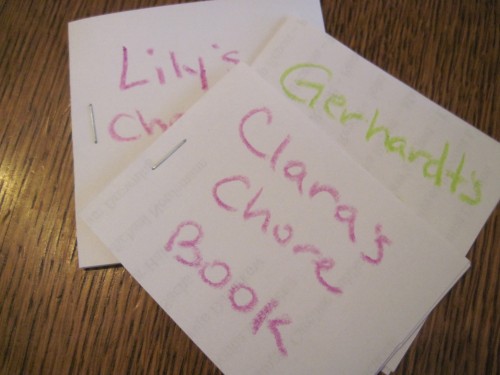 Hanging sticker charts just weren't working for us so I made little booklets. After they complete their chore they get a sticker for their book.