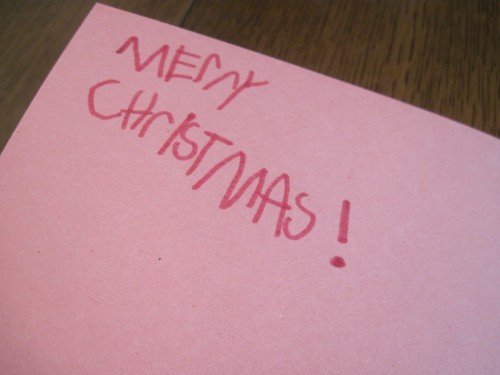 "Let our gladness have no end, Alleluia! For to earth did Christ descend.
Alleluia! On this day God gave us Christ, His Son, to save us; Christ His Son, to save us."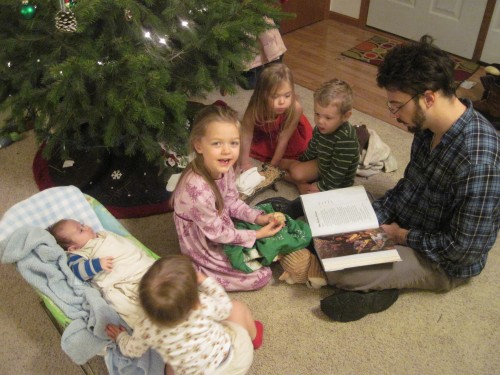 When the babies woke up this morning they spent some time excited looking around the house at the decorations having fun discovering what was "new". After a little candy we ate breakfast, (Nurnberger sausages!) then sat around the tree as Phil read the story of Christmas.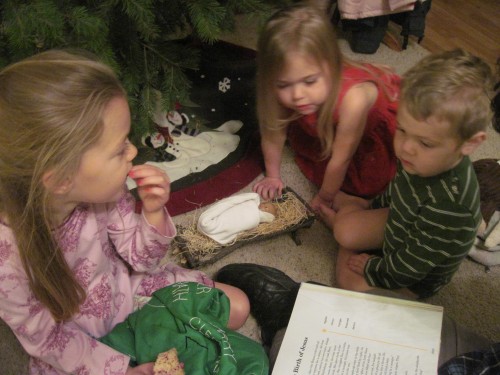 I decided baby Jesus would be the only thing under our tree on Christmas morning. It's so hard to keep the focus off "presents" for Christmas but in this way we're trying to fight that a little, plus we can't have anything under our tree that little hands can get to anyway.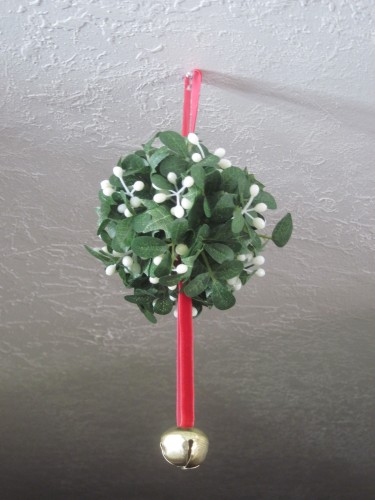 Then everyone had some fun under the mistletoe!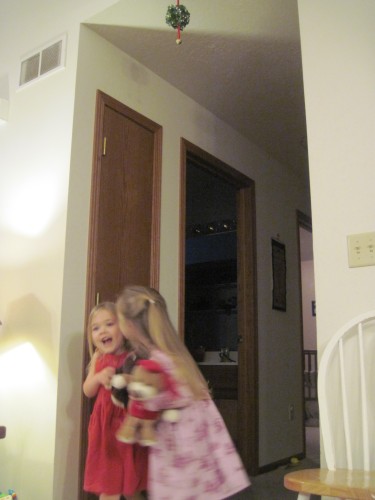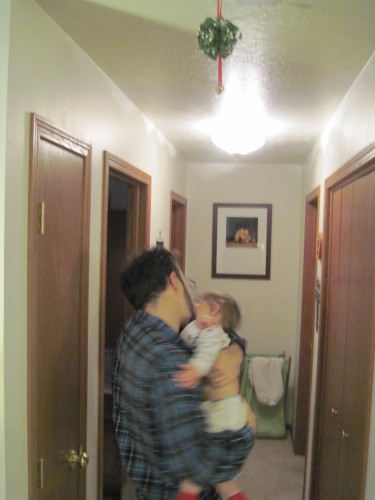 I have to say Phil giving Essie smooches is always like watching THIS happen. Sorry Phil, love hurts.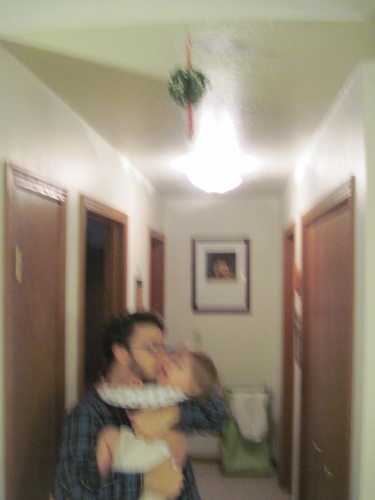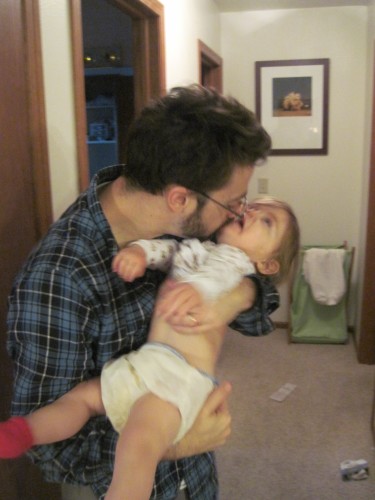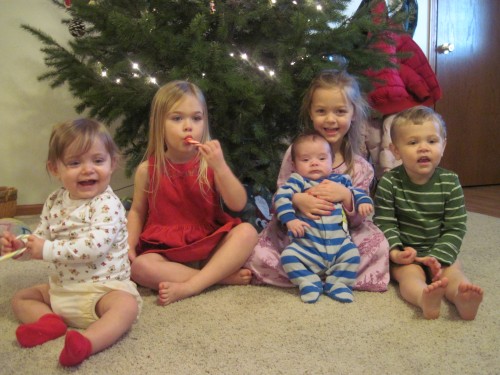 Then it was time! Phil went to get the goods.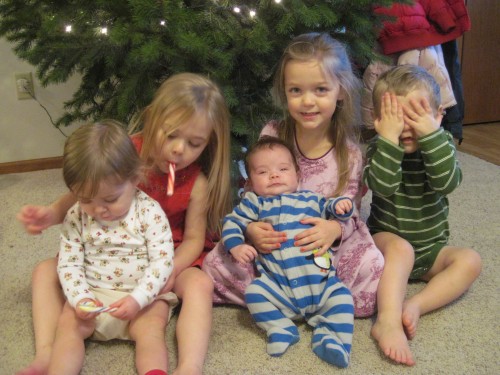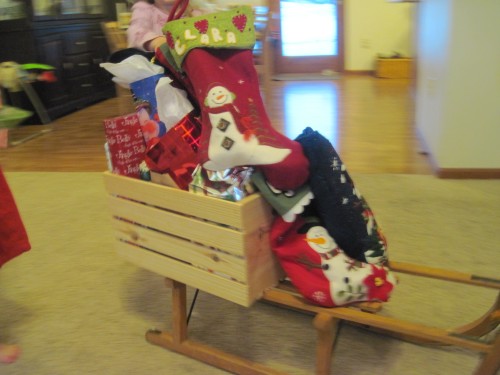 As we did last year, we will be spreading all the gifts out over the 12 days of Christmas. This morning we only opened three each.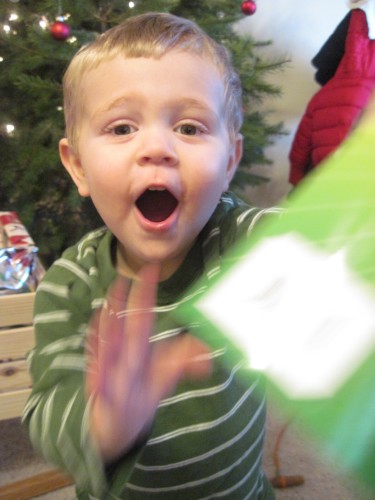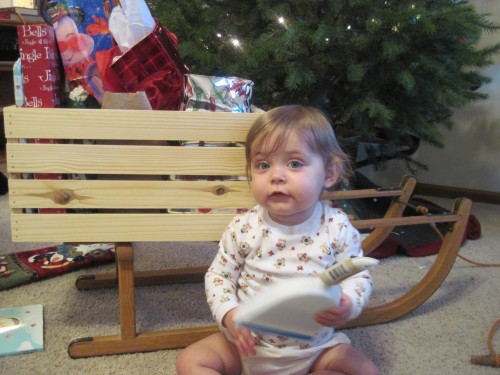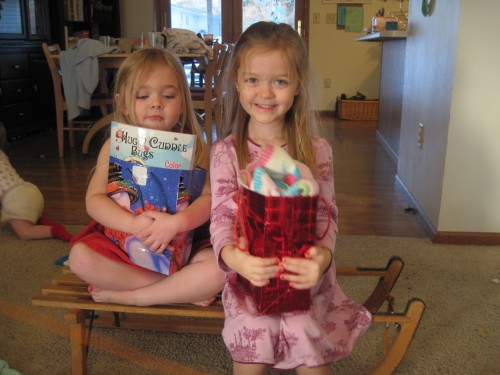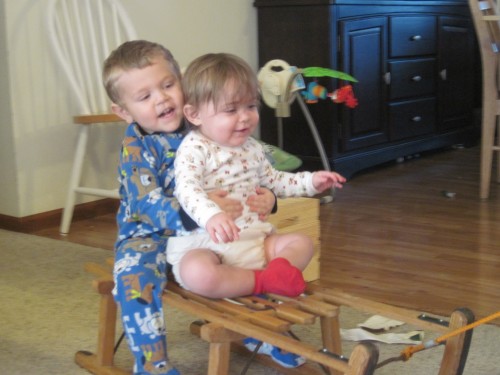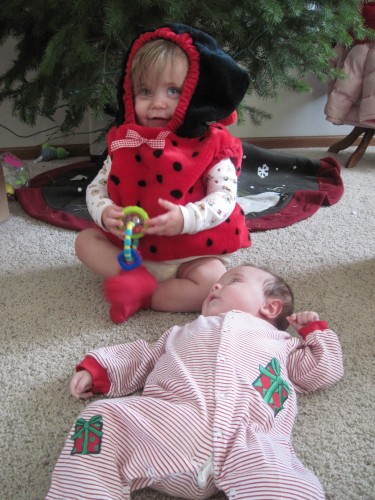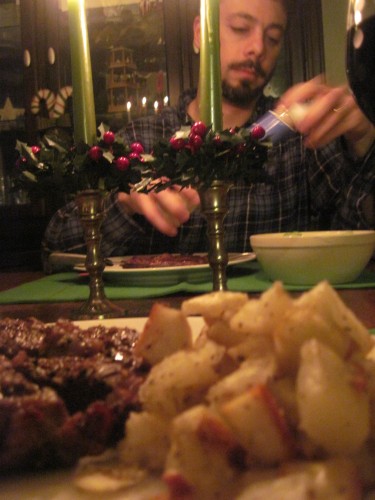 The after hours Christmas Fancy Feast for the grownups, steak rare and Gnarly Head red. Delish!
Merry Christmas!