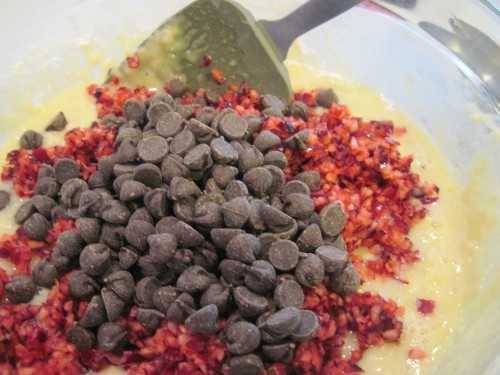 Christmas Eve day was crazy of course, getting everything ready for Christmas. I made Cranberry Chocolate Chip muffins again this year. I think this is becoming a tradition. Lily loves these for Christmas Day breakfast.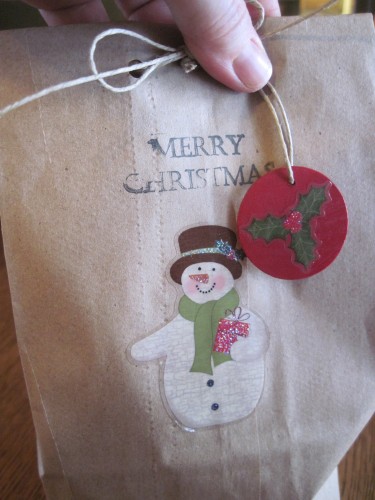 Finishing up a gift for our neighbors.
Then it was time to rush through supper and get ready for the children's program at church.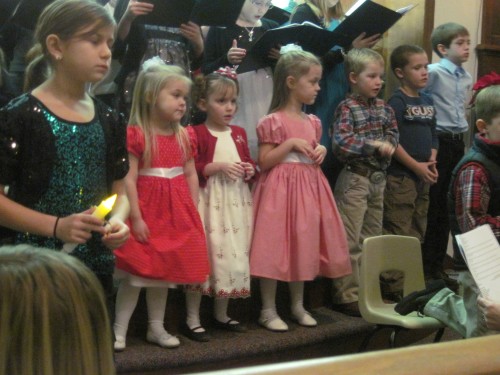 I was so proud of the girls, this year they sang, both of them!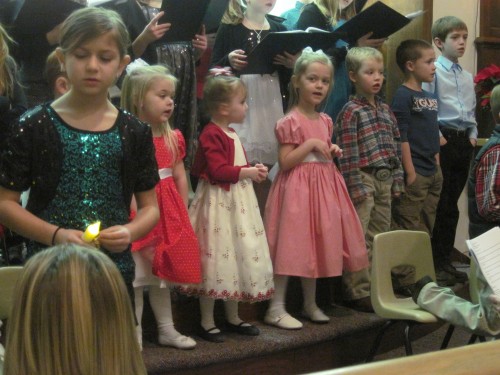 And Clara ALMOST kept her dress down!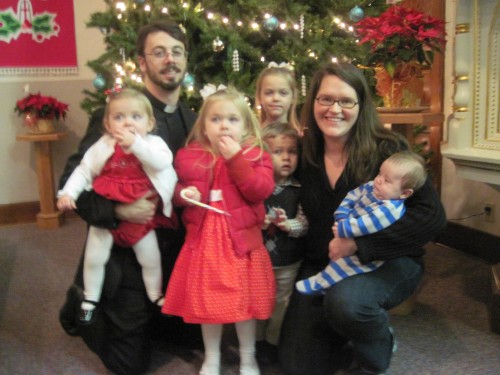 Round two of "good family photo" attempt.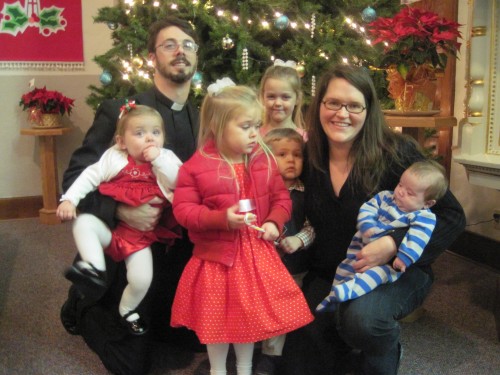 Oh well. I've decided that the best pics are the real ones anyway!
After church we got home, opened one gift, a new Christmas book then I sent everyone to bed and got busy putting all our Christmas decorations out. I've held off on getting a lot of those out through Advent to leave the excitement of it for the actual Christmas season and because I just haven't had the energy to bring boxes up from the basement! I knew the girls would love waking up Christmas morning and finding the house finally decorated!