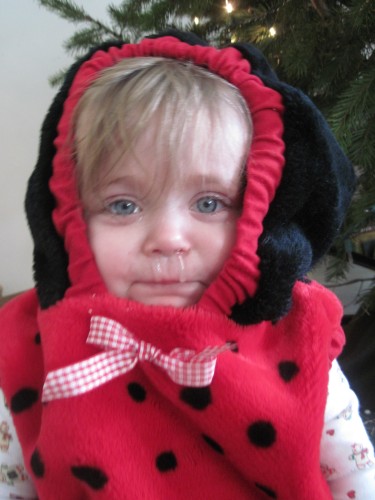 On the third day of Christmas my truelove gave to me…a lady bug and a double barrel snotgun.
We're celebrating the full twelve day Christmas season here at the parsonage. It's such a freeing thing to not have to cram all our celebrating into the time before Christmas when so much is going on. It's also wonderful to know that when many are taking down their Christmas decorations and turning off the Christmas music, I still have more time to enjoy it. No post-Christmas blues here!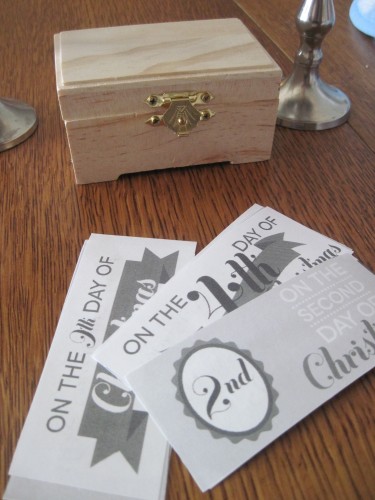 I saw this little box at Hobby Lobby and thought it would be perfect for revealing our fun activities for each of the twelve days of Christmas this year. Here is our list:
On the Second Day: Color wooden ornaments and hang them on the tree.
On the Third Day: Watch a Christmas movie.
On the Fourth Day: Make a Gingerbread House!
On the Fifth Day: Make these Christmas Cookies.
On the Sixth Day: Eat supper with only candle light, a fun Angel craft and surprise!
On the Seventh Day: Make peppermint playdough.
On the Eighth Day: Read a new book under the tree.
On the Ninth Day: Mama will play Christmas carols on the keyboard!
On the Tenth Day: Hot Chocolate night.
On the Eleventh Day: Go to the big city for supper and shop at the Dollar store!
On the Twelfth Day: Make star ornaments and prepare for Epiphany.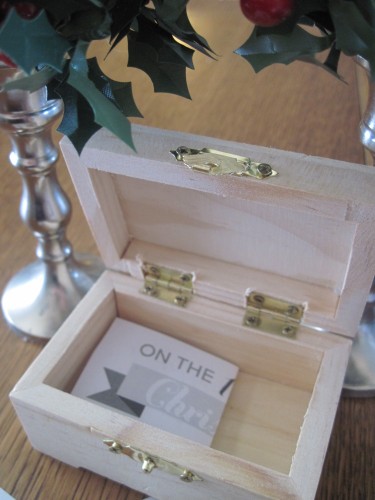 I printed out these tags (unfortunately I don't have a color printer, that would have been nice). On the back of each one I wrote that day's fun. The girls love opening the box each morning to find out what we'll do.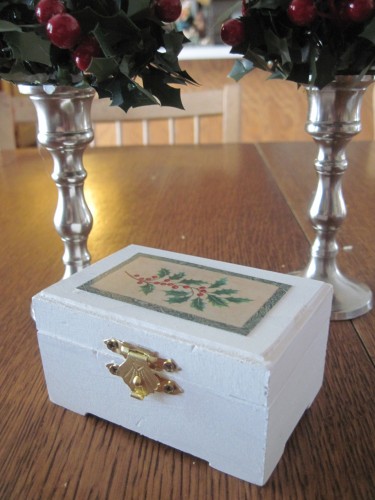 I thought the box needed some prettying up, et voila!
How about you, does your family bask in the twelve days of Christmas? If so, I'd love to hear what you do!