Last Friday I turned 30 for the seventh time (don't ask me how I remember that) and Phil gave me this, a vacuumed living room!
It was a Happy Birthday.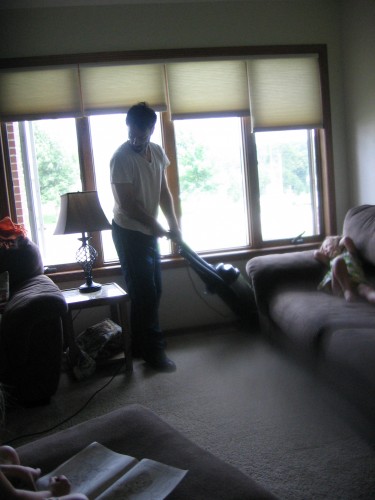 He took me out and gave some other gifties too but I don't have pictures of all that.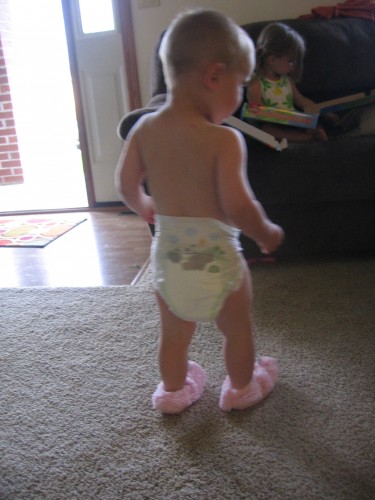 Ephraim gave me this, toddling around in big pink fuzzy slippers.