I wasn't going to write about this, I really would just rather forget it ever happened, but I figured I'd let you all know that THIS happened Monday: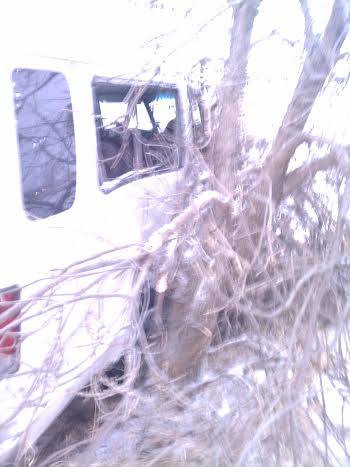 I was headed home from grocery shopping in the city. The roads got icy pretty fast. I slid off the highway and slammed into a tree.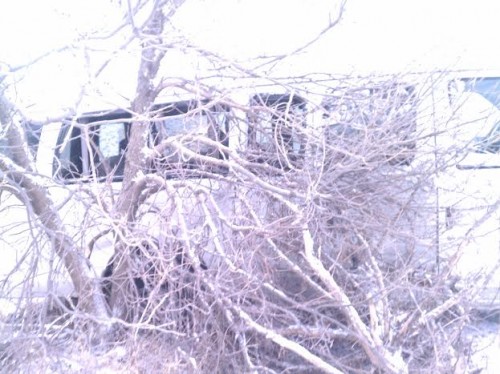 After something like this happens you think of all the ways it could have been much worse. I'm so thankful that no one was with me in the van, no one else was around me on the highway, I didn't go off into one of the many steep ditches on this road, I didn't flip over (probably due to the tree that stopped me) and of course that I wasn't hurt.
I did loose 10 of the 24 gallons of milk that were in the back. We really needed that milk….
And now I guess we're in the market for a new 15 passenger van. I'm hoping for one that isn't "Kidnapper Van White" but beggars can't be choosers I suppose.