The girls were thrilled that today, finally, it was time to go get our Christmas tree!
We made room by moving our bookshelf, that alone was one of the best parts, a nice spot to run or sit and read a book.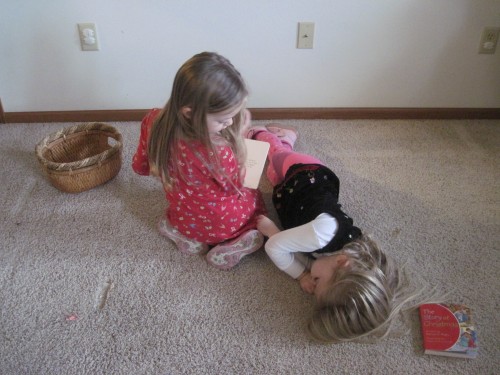 Or take a nap. It's funny to me that a  big empty room can be more exciting to the babies than a playground.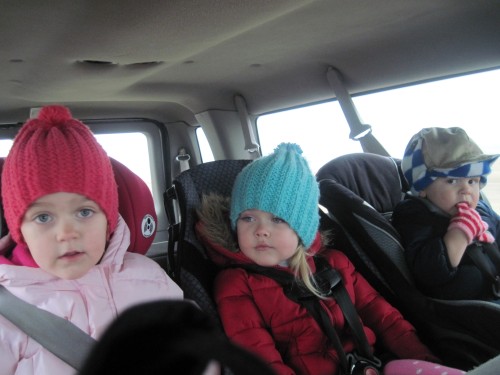 We loaded everyone into The Van and headed out for a long day.
Visiting shut-in members, supper in a restaurant (!) and a Christmas open house party.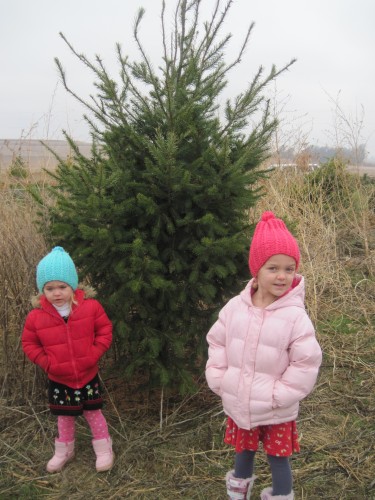 Here's our tree!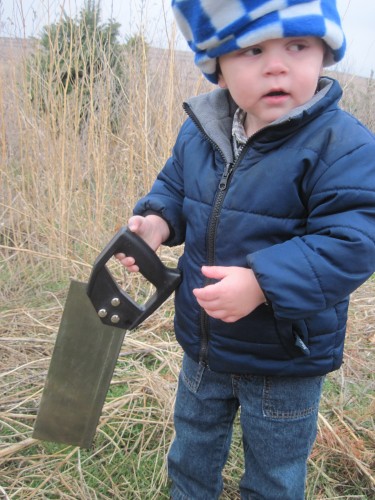 "I wonder if anyone will notice that this saw is missing…"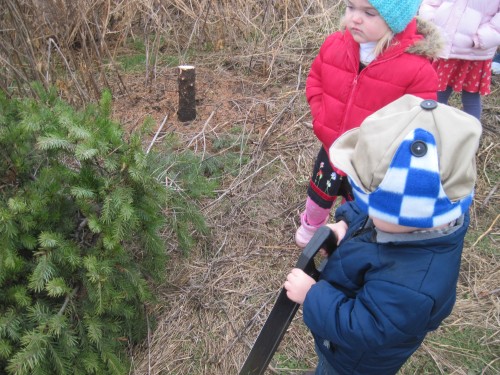 After our tree was cut and loaded into The Van (thank you Gerhardt) we went to see Miss Alma and were surprised to find some entertainment!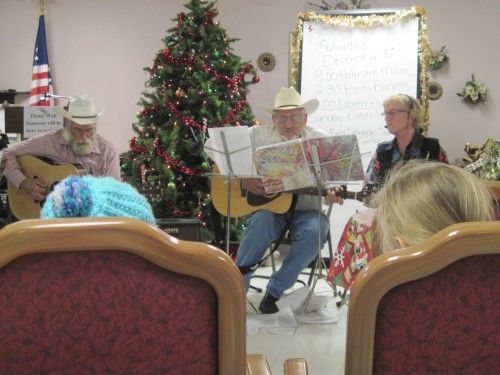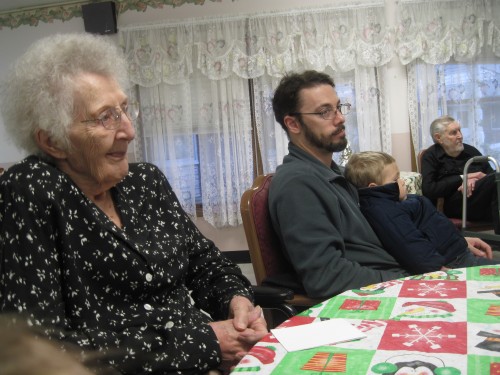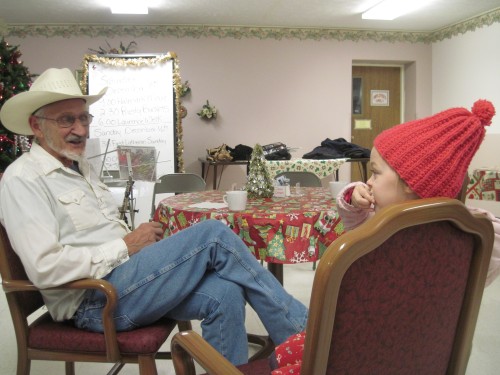 We stayed for coffee, cookies and good conversation.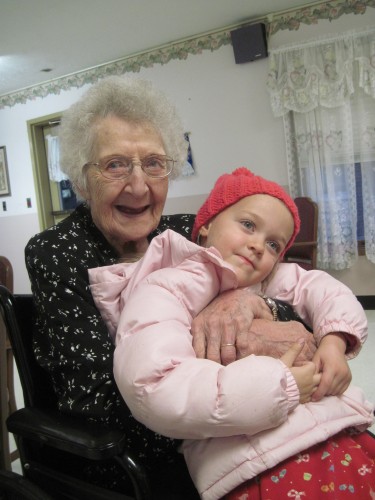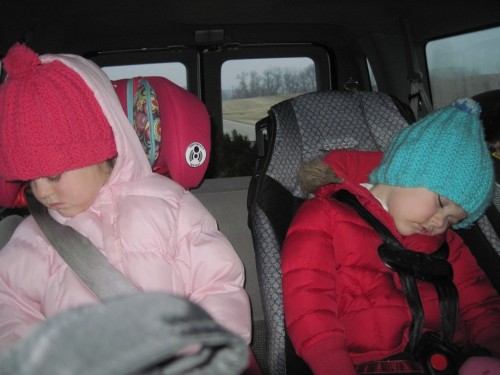 And that was enough for today.