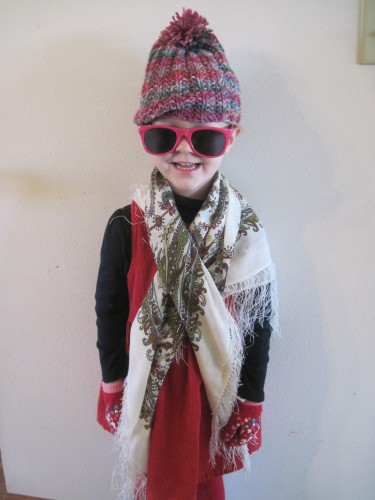 Winter Style. Ready to walk to the Post Office with Dad!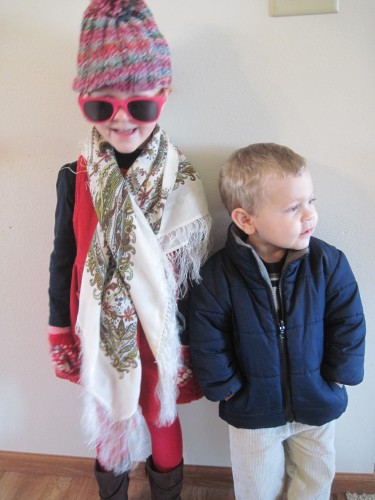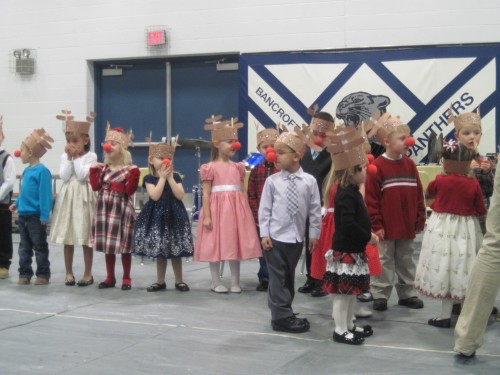 Our school program was tonight. Morning and afternoon preschool classes sang together.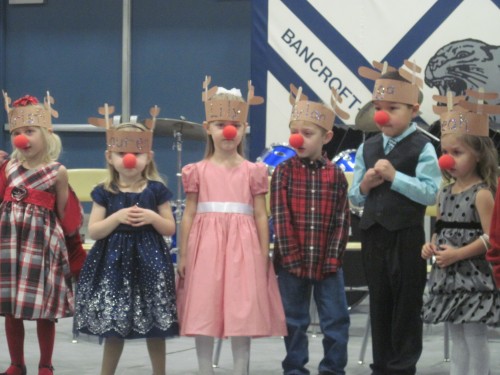 Hilarious!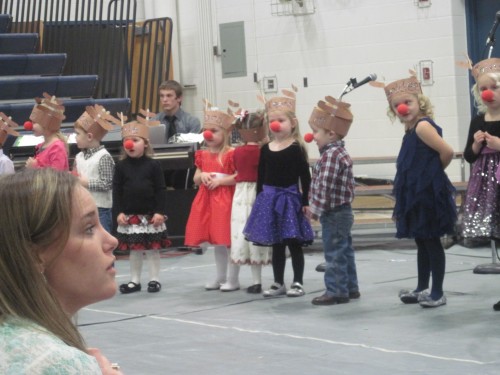 Clara, a deer in headlights, nervous!
The Reindeer Pokey.
Lily is a very different girl from last year, when she was "Clara", shy, scared. But look at her this year, excited and singing out. She's growing up!