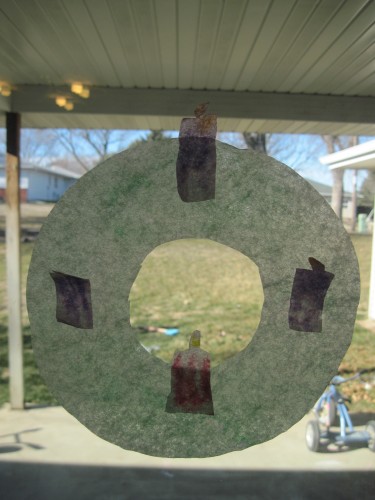 My girls love doing "crafts". I'm holding off on most of the Christmas crafts for, well, Christmas. But I'm finding it hard to come up with "Advent crafts". There are only so many times you make an Advent wreath, with coffee filters…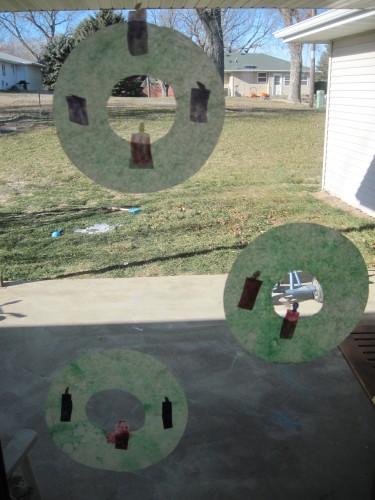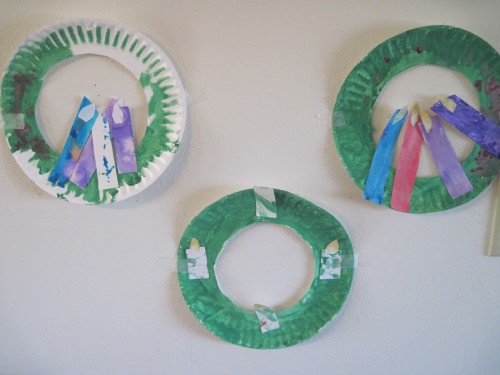 Or with paper plates… So, I'm going to start focusing our crafts and lessons on our Jesse Tree devotional material instead.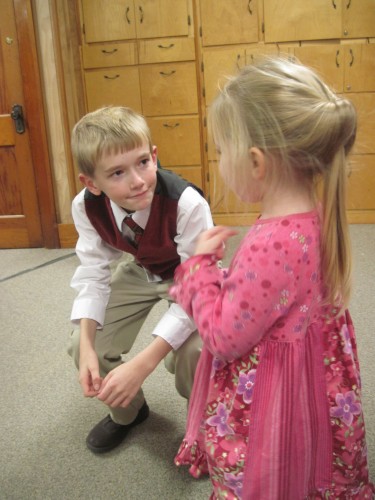 Last night a Christmas meal at our church. This silly guy had Clara in stitches.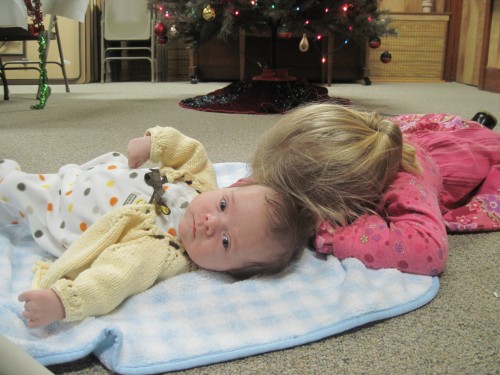 I'm not above plopping my babies on the floor. Should have moved them under the Christmas tree though, what nice gifts.