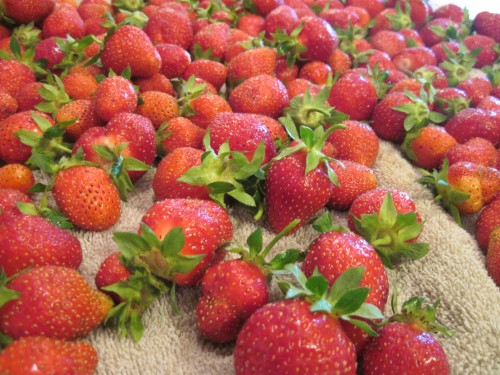 We planted strawberries in our garden the summer we started it, 3 years ago and knew it would be a while before it would produce. Well, it's cranking out the berries now! We're so happy to have some ready for picking before we left for our vacation.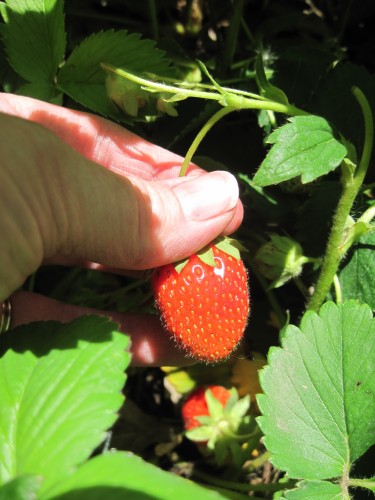 We headed over to the garden this afternoon to do some picking (and eating) and meet with the young man that will be tending our garden for the 5 weeks we're gone.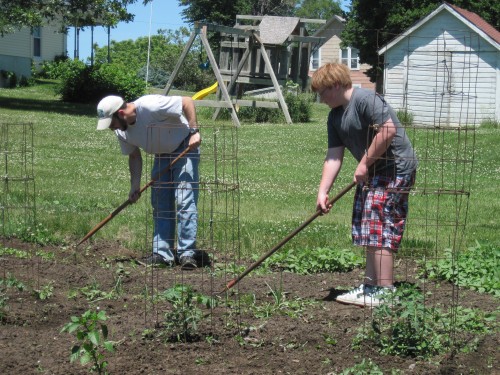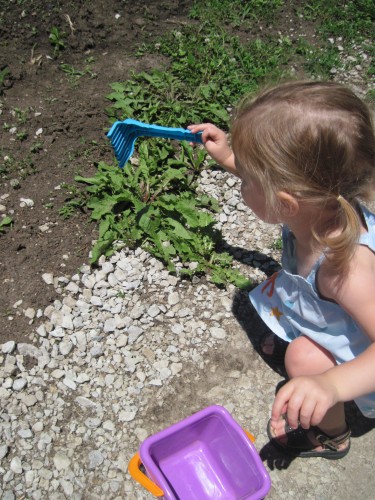 Here's a million pictures of our little gardener! Sorry I couldn't help it!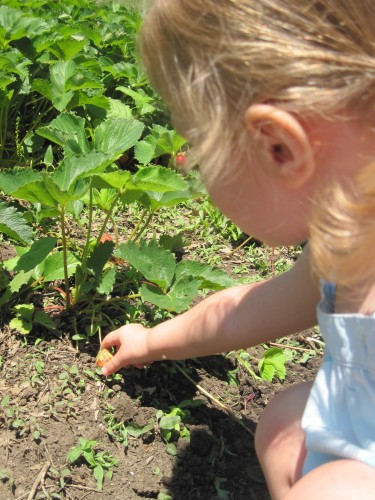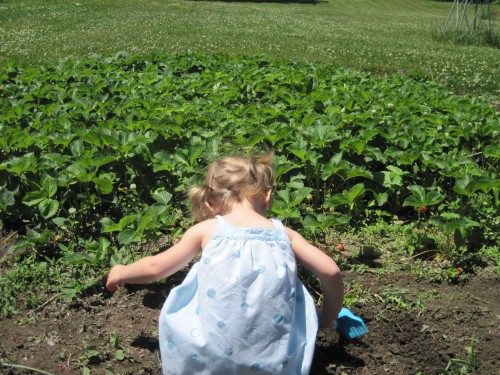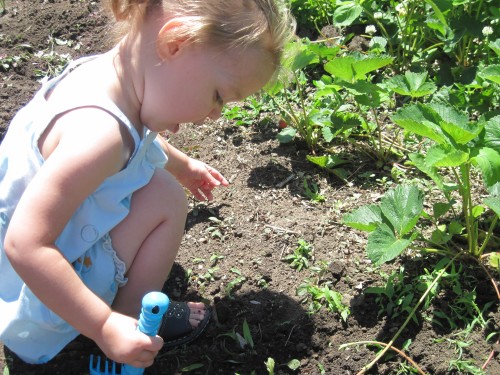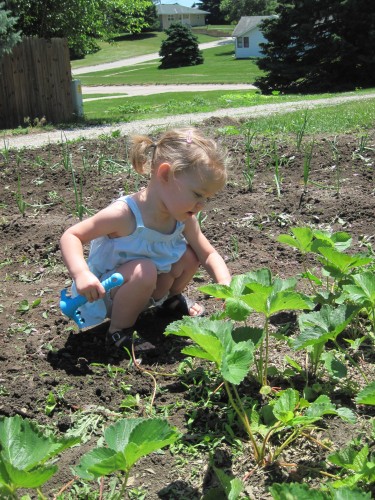 Her first home grown strawberry! She was hooked and wouldn't stop asking for "mo".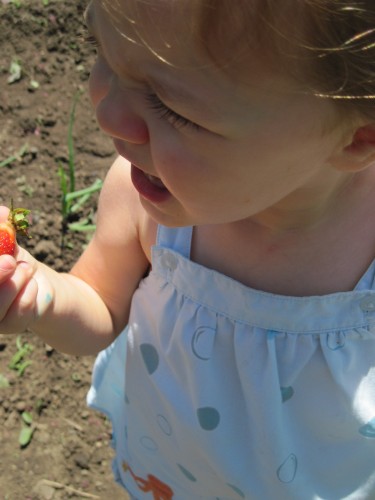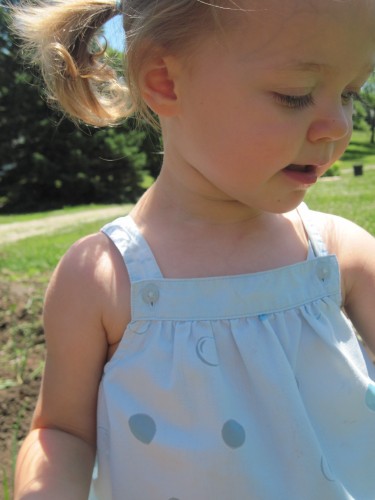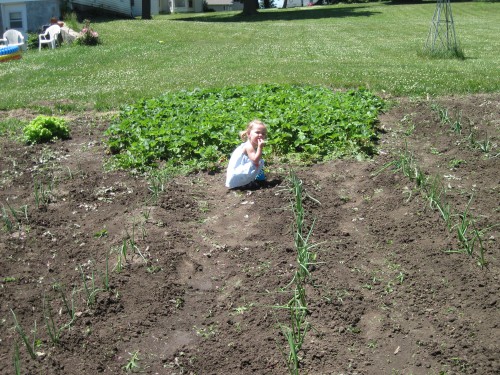 Our strawberry patch has really taken off over the years! The wait has been worth it.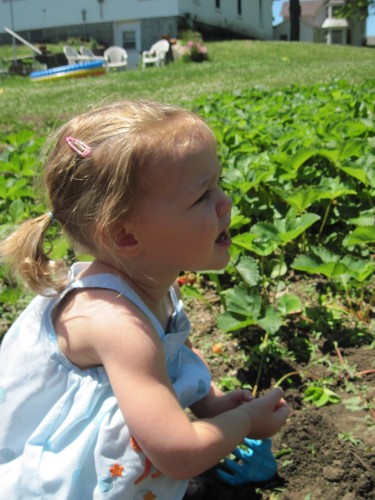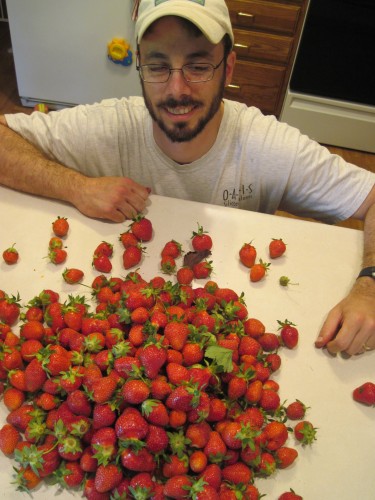 Our counter runneth over and you should have smelled the kitchen! Yum!