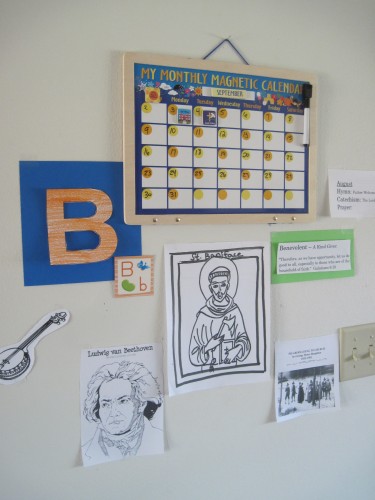 This Week's Virtue and Verse: Benevolent – "Therefore, as we have opportunity, let us do good to all, especially to those who are of the household of faith." Galatians 6:10
What is being Benevolent? What are some ways we can be Benevolent? Giving money to Jesus at church, giving some of our toys or clothing to other children, sharing.
Activity: Bake Blackberry Muffins
Reading: Letter B Books
Fancy Nancy: Bonjour Butterfly
This Week's Saint: St. Boniface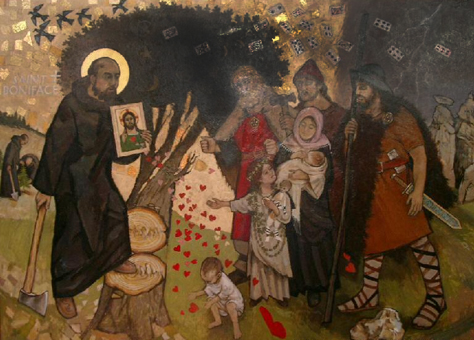 Missionary and patron saint of Germany. Martyred.
Activity:
Discuss St. Boniface and Missionaries
 This Week's Composer: Ludwig Van Beethoven
Activity:
Coloring page HERE
Listened to Ode to Joy and sang Hymn #477 "Alleluia Hearts to Heaven" from our Hymnal set to that tune.
This Week's Instrument: Banjo
Activity:
We listened to Banjos HERE!
And we attempted THIS craft.
I quickly learned that these plates were not nearly as strong as they needed to be to hold the rubber bands, but we had fun with them while it lasted!
This week's Artist: George Henry Boughton
Activity:
Looked at "Pilgrims Going to Church" and discuss.
Draw people using different shapes