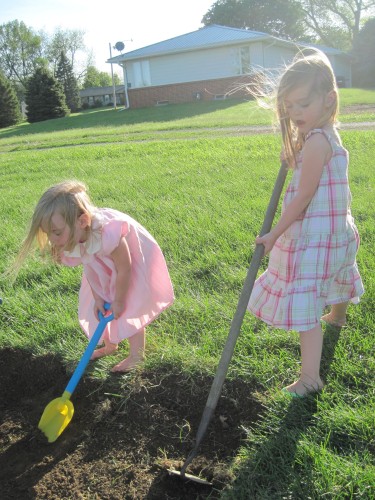 We finally decided and got permission to put a garden in the yard at the parsonage! We've gardened around town in available plots which was nice to have but a pain to travel so far to plant, weed and pick. It will be great to have what we want right in our yard!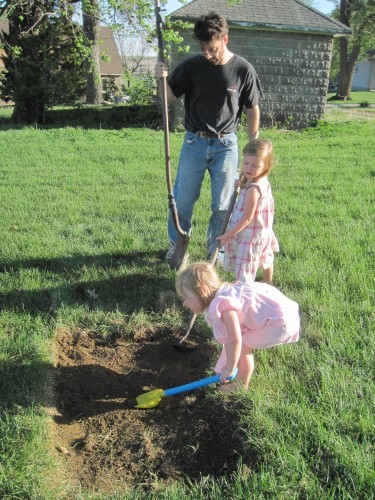 Phil started from scratch digging out the sod by hand. The girls were a big help. This year may not be a great harvest since it's just getting started, but we put in; onions, watermelon, strawberry, banana peppers, tomatoes and cilantro. Hope we get something!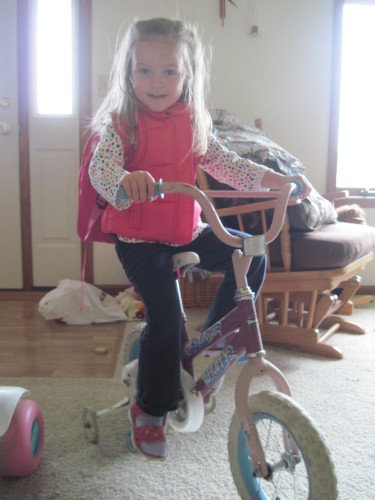 Lily's first bike! She and Phil picked this up at a garage sale down the street on their way from school. She got right on and rides like a pro. Mama has already declared that I will be no where around when the training wheels come off and she begins her big girl bike riding lessons. That will have to be ALL daddy.
Uh and Gerhardt got some big boy undies, for practice. We haven't started training him in earnest. I'm not eager to do that yet.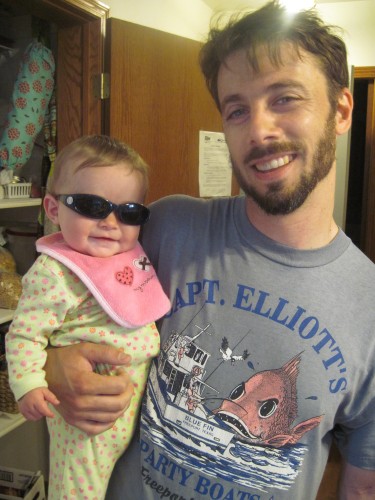 Esther had more "cool" recently.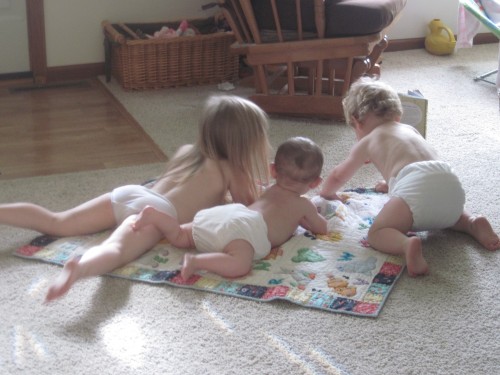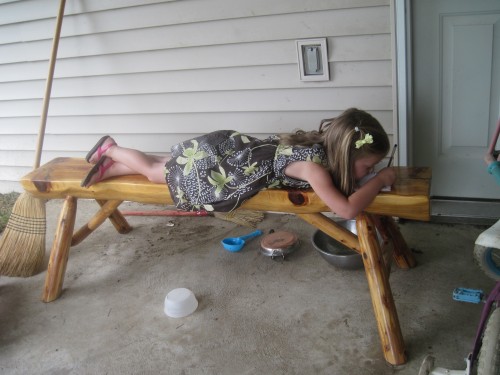 I found Lily like this on the porch one day. I keep finding her doing things that scream "teenager".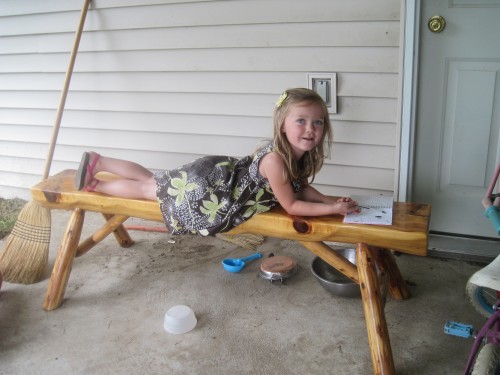 Oh boy.
See what I mean?!!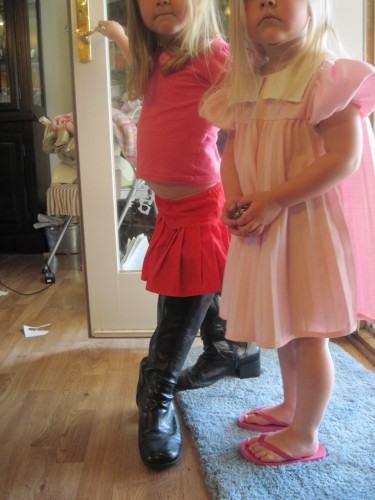 In case you missed that.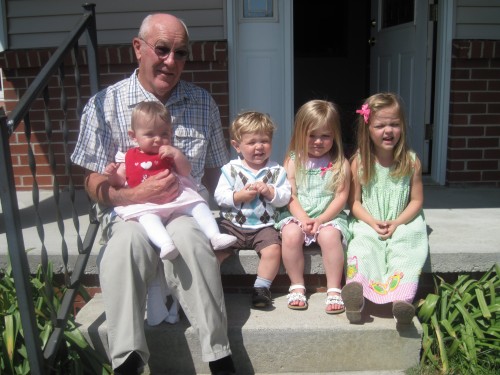 After church is always the best photo time, all are dressed and usually pretty happy and since the weather is nice now we can linger a bit on the porch before going in for lunch. Here the babies are with our friend Vernon. He and his wife sit with us every week in church to help me out. They've done this since Clara was born. They also help with just about everything else throughout the week. Such blessings!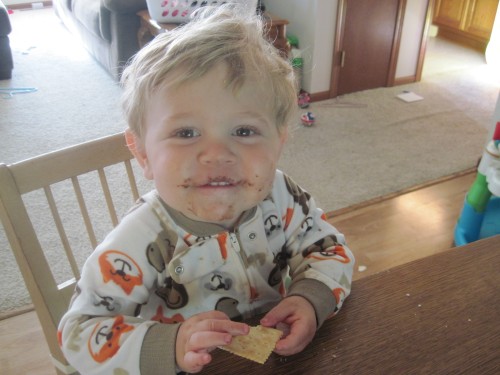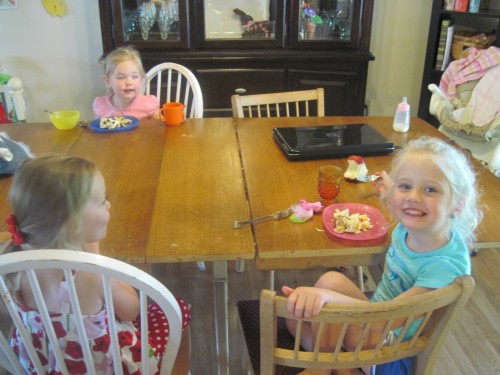 This week Lily had her first play date with a little girl from her preschool class!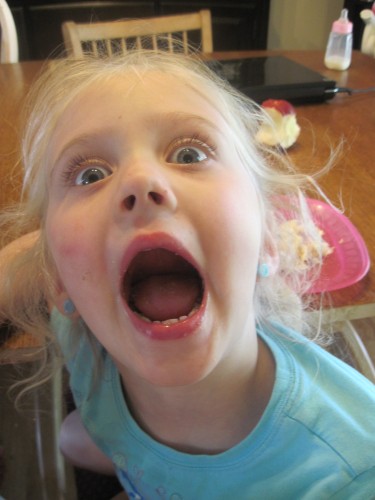 See how much fun they had!