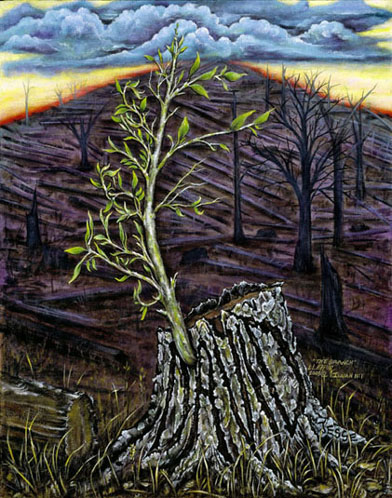 "A shoot will come up from the stump of Jesse;
from his roots a Branch will bear fruit.
The Spirit of the LORD will rest on him—
the Spirit of wisdom and of understanding,
the Spirit of counsel and of might,
the Spirit of the knowledge and fear of the LORD—
and he will delight in the fear of the LORD."
Isaiah 11:1-3
Today Advent begins. The time of waiting and preparing for Christmas. We'll begin using the Tree of Jesse during our evening devotions. This was something I really enjoyed last year. Even though our children are young and don't understand all that we read, sing about and ponder during the next four weeks, they're still hearing God's Word and His promises. The promises that have been fulfilled and the promises that we hope in and wait to be fulfilled. That our Lord Jesus came, clothing Himself in our flesh our blood and our weakness so that He could suffer and He could die.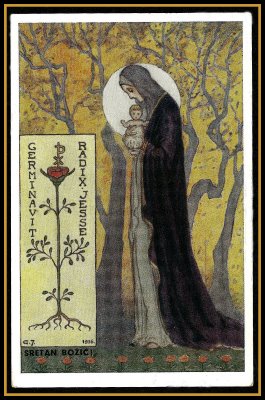 I never thought before about the "stump of Jesse". Jesse was father to King David from whom our Lord is descended. From one man came many generations, the ancestors of Christ. I'm reminded of my own ancestry, my dear Grandma Sissy who begot 11 children, 10 who begot their own children, then 19 of her grand-children who are currently begetting! So many lives from one couple. I think on the greatness of the gift of life.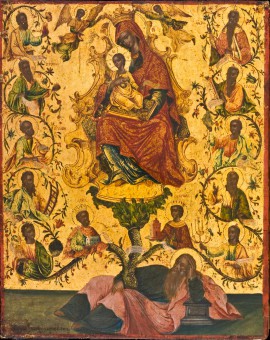 The picture we are given in God's Word, "a shoot will come up from a stump". Life will come out of this dead old stump. A great Branch! It is like that throughout the Scriptures isn't it? God using dead stumps. No one special, in fact He used huge sinners to accomplish His will. What a comforting thought.
Blessed Advent!