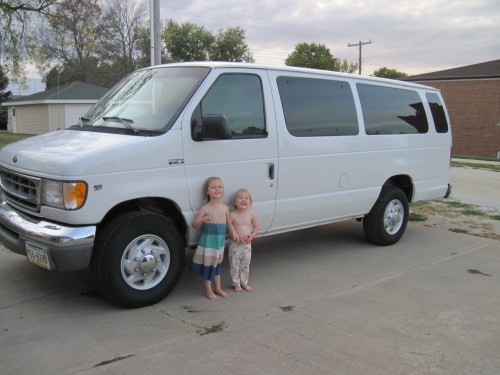 Yes, this is a 15 passenger van.  Yes, it is our new family vehicle. I traveled to Minneapolis yesterday to buy it.  This 1998 model is a well used former church van.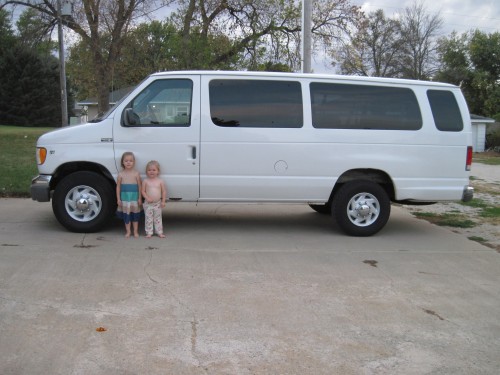 Lily and Clara give perspective to this picture.  It is quite large, but drives pretty nice actually.  It's great being able to look over Mini-vans and SUVs.  The 6.8L V-10 engine is great.  It has plenty of power available.
We like to go all out at the Hale house.