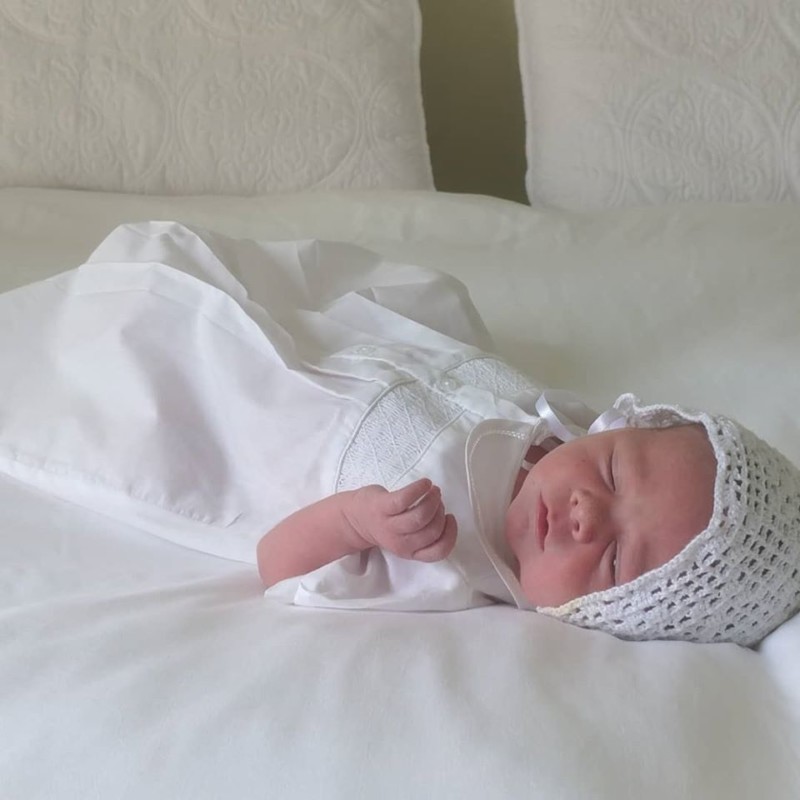 May 7: We brought Martin to the font on a Thursday evening in a small service with a few families present. We thank Christ our Lord for the gift of new life and salvation he has received.
"We were therefore buried with him through baptism into death in order that, just as Christ was raised from the dead through the glory of the Father, we too may live a new life. For if we have been united with him in a death like his, we will certainly also be united with him in a resurrection like his." Roman 6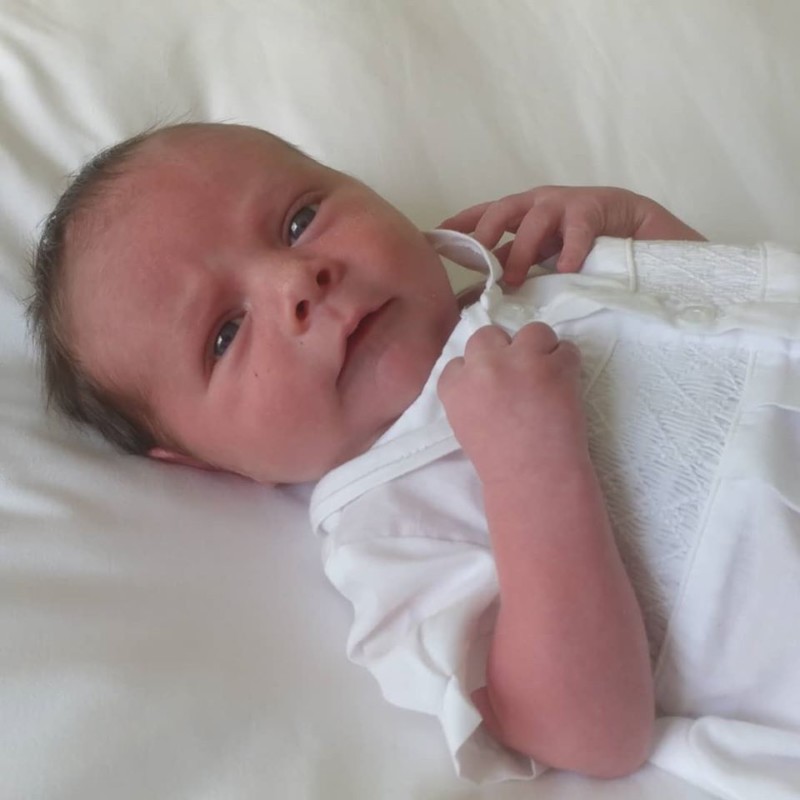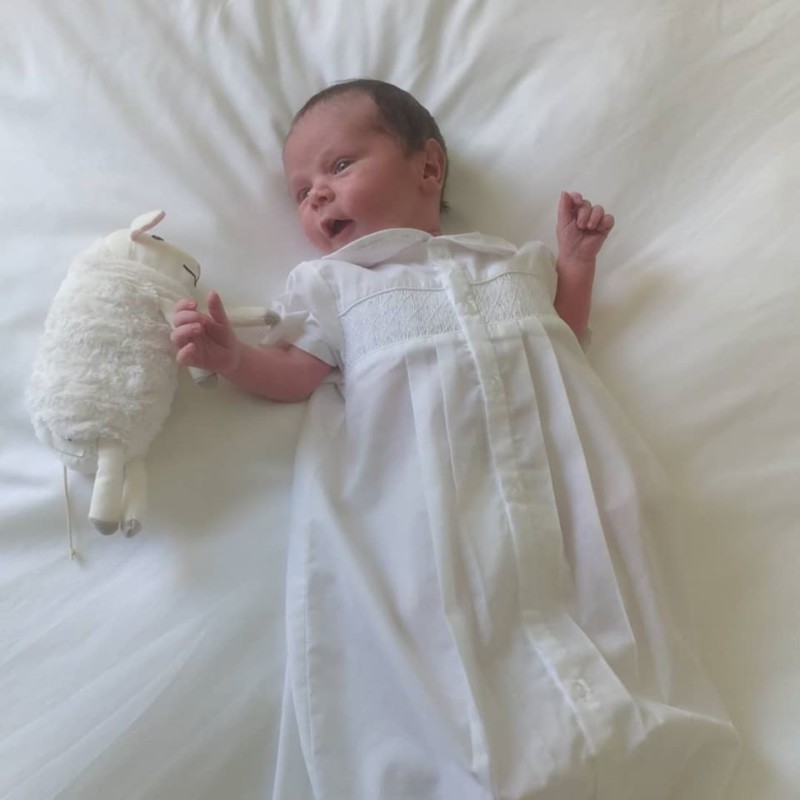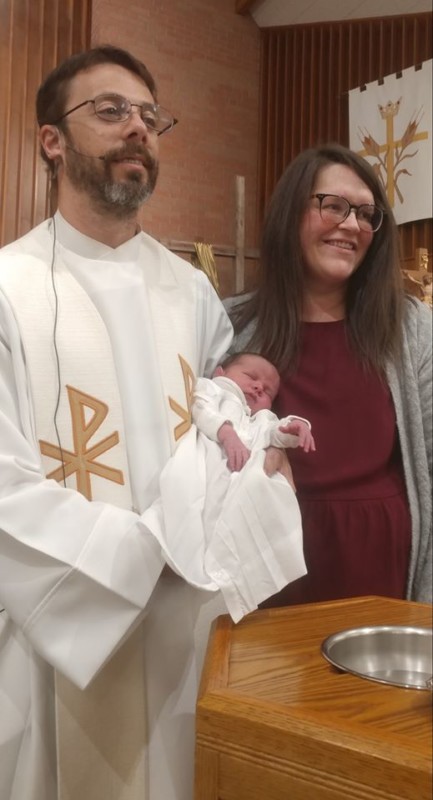 We wanted to make sure we sang at least one of his namesake Ambrose's hymns we have in our hymnal. We chose "O Blessed Light, O Trinity" LSB 890 and our Kantor played "Savior of the Nations Come" for a postlude.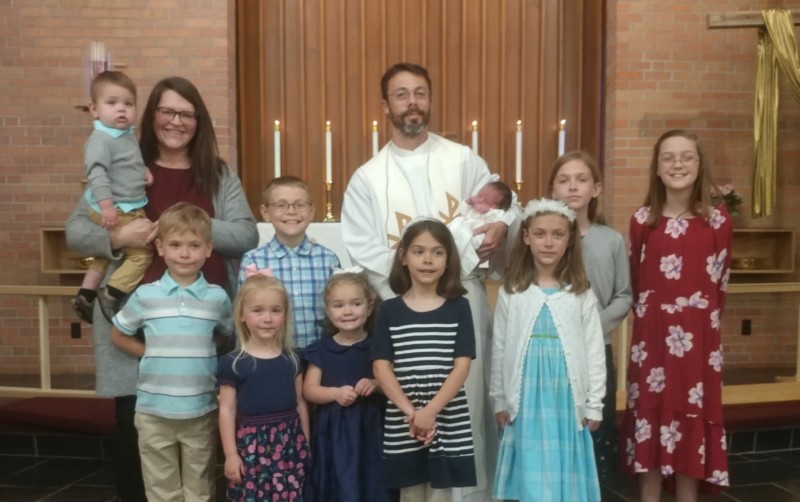 We had the babies sing for our guests at the meal afterward. Thanks to our Kantor for heading that up and singing with them.
Here is a bit I wrote on Martin's name if you're curious. You can find an entire post on all our babies' names HERE.
Martin Ambrose. Born May 4, 2020.
Martin, you were so hard for Mama to name. Daddy never has trouble with names but I certainly do. We finally decided though, you are named after Martin Luther, whose name came from St. Martin of Tours. So maybe we get a 2 for 1 with you. I'm sure you will learn more about the great Doctor Martin Luther as you grow.
However, less is known by some about where your middle name came from. Mama came across it as I searched and liked it and from what I knew about the man Ambrose of Milan I thought it would be a very fine name to give our fifth son. One has to go very far back in history to find Ambrose, all the way back to the 300s. He is considered to be a "Church Father" since he took significant stands against false teaching in the Church, contributed to the good teachings and fought to keep the church united in those orthodox teachings. He stood against the error of Arianism and was faithful in his calling of pastor or bishop. He also had a great influence on Augustine of Hippo's conversion to Christianity. He was a musician and wrote several of the hymns in our hymnal, "Savior of the Nations Come" (translated into German by Martin Luther) and one we sang at your baptismal service, "O Blessed Light, O Trinity" LSB 890. We are proud to name you after such a man.