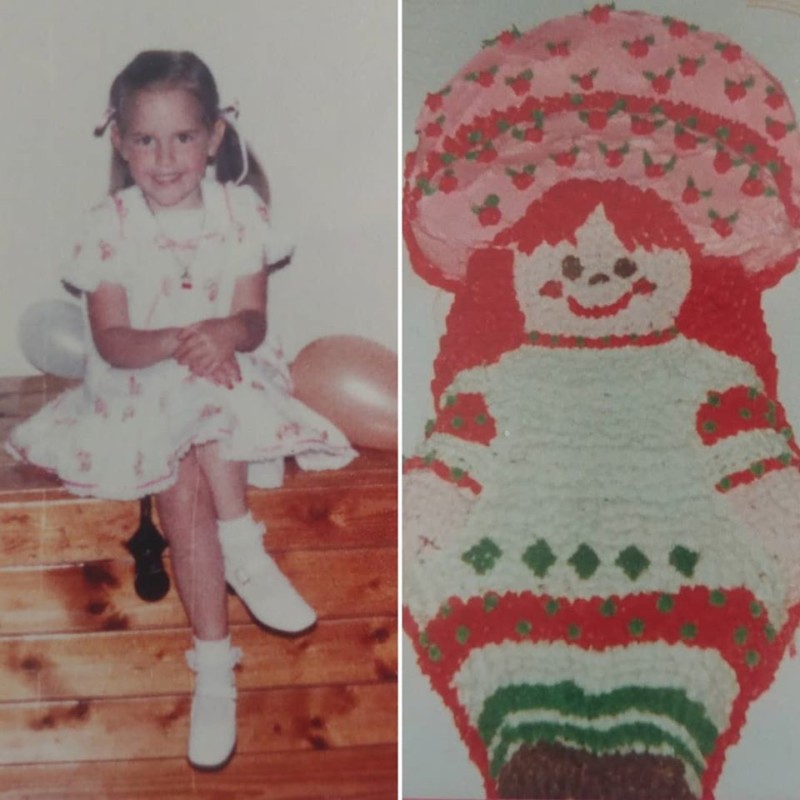 April 17: 100 years ago for my 5th birthday my Mama threw me a Strawberry Shortcake party. I thought it would be fun to do the same for Martha's 5th. Welcome to Strawberry Land!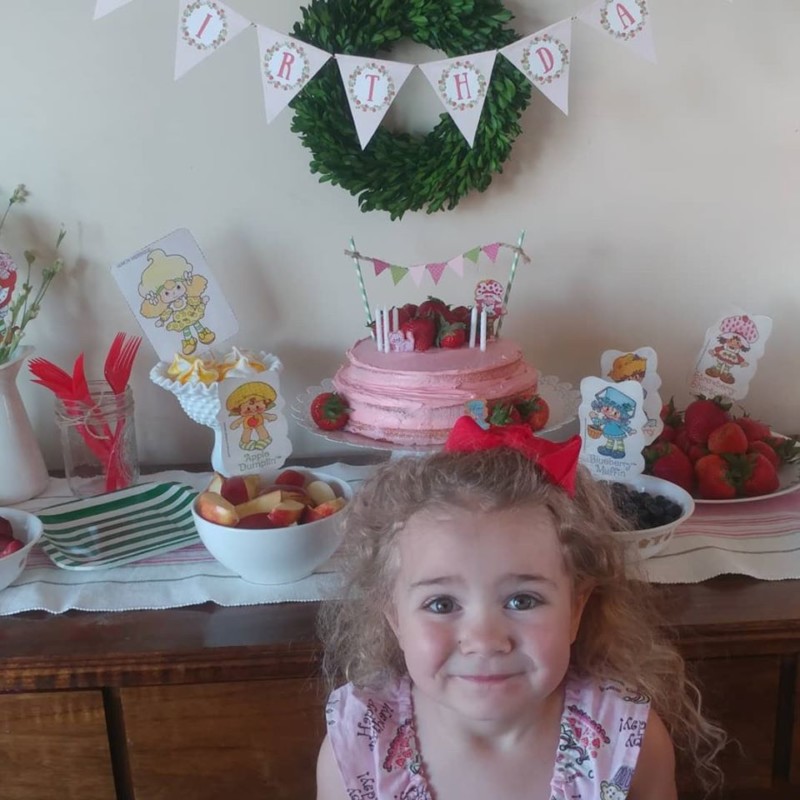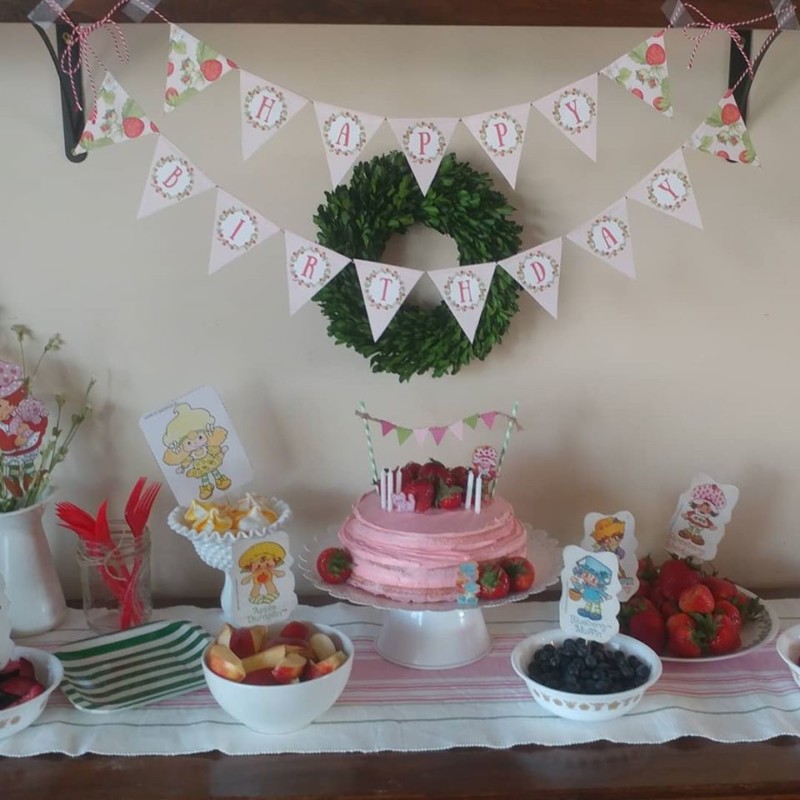 The after supper spread. I thought about baking up Blueberry Muffins or Apple Dumplings but with cake I decided that was overkill and really. Who has time for all that? So since the characters are all caretakers of fruit gardens I just went with serving fresh fruits.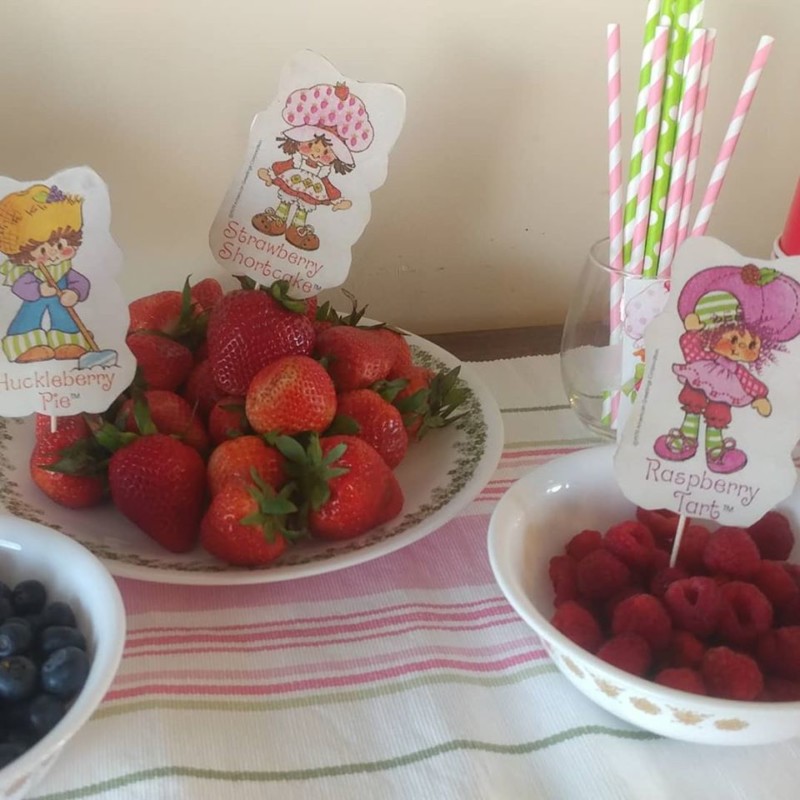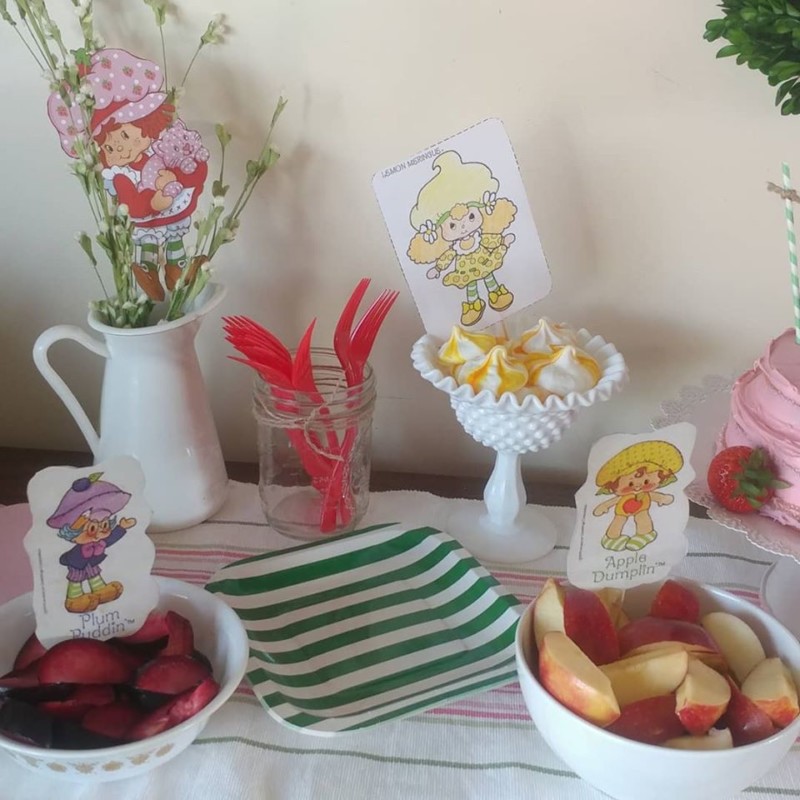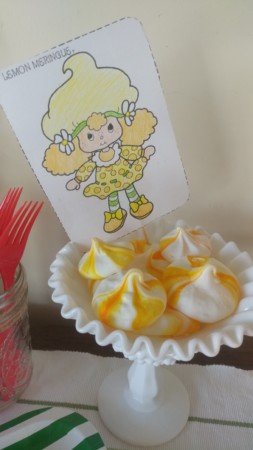 I've never made meringue before but with one of Strawberry Shortcake's friends being Lemon Meringue I had to try. I found this recipe for Meringue Cookies that looked easy enough. The babies loved them! They'll be one to remember to make this Summer, a yummy Summer treat I think.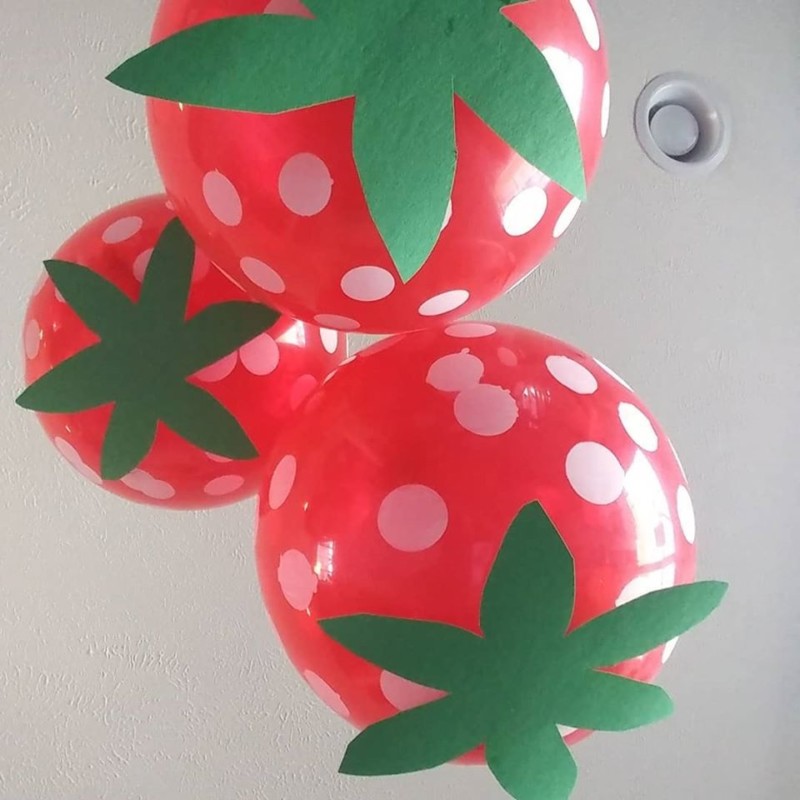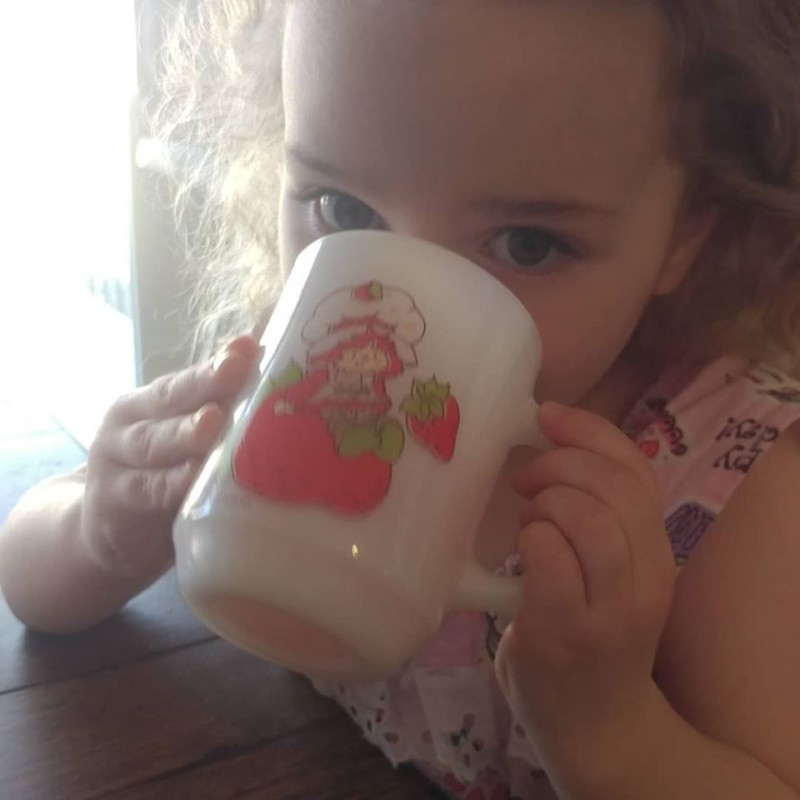 An ancient mug I've held on to since the 1980s was the perfect thing for Martha to use during the party. I'll have to remember to bequeath this unto her after my demise. Having a Vintage Mom has it's benefits right?
I even still have this plastic mug that started to fade too much after lots of washing. It now serves as a "paint water cup" you know, to keep it in good shape.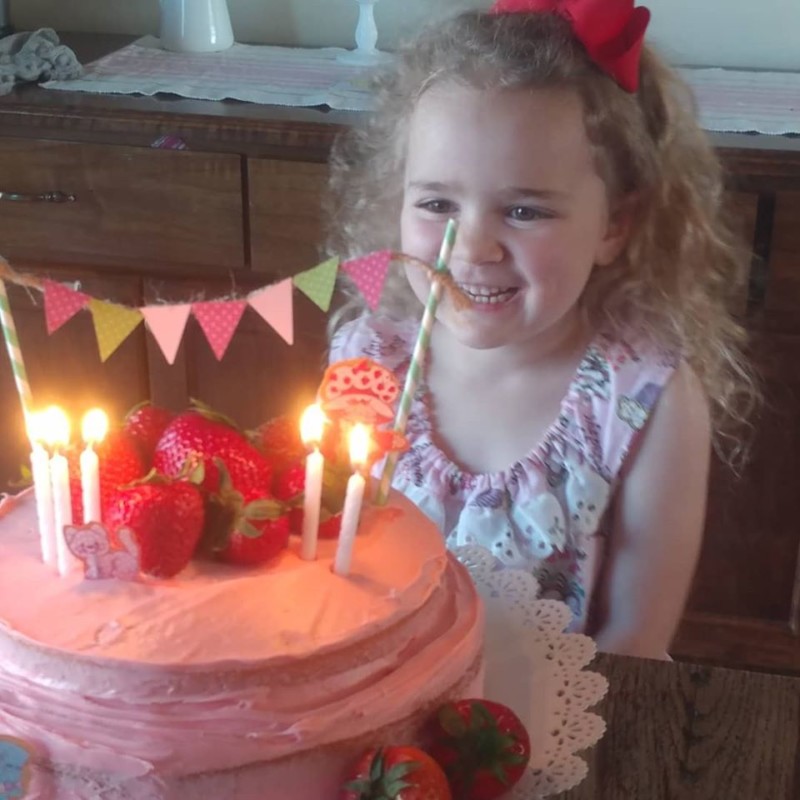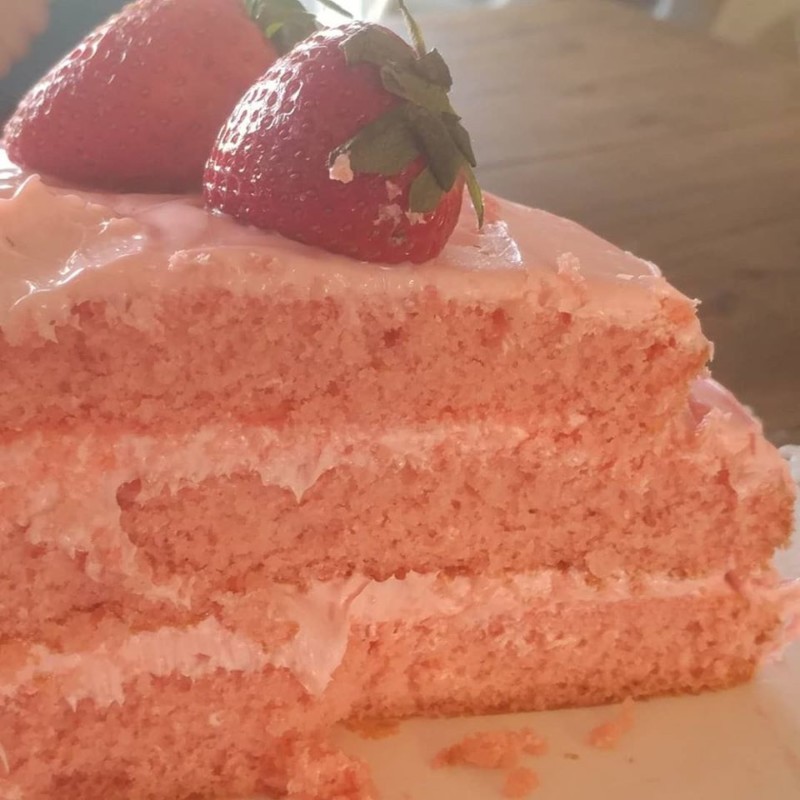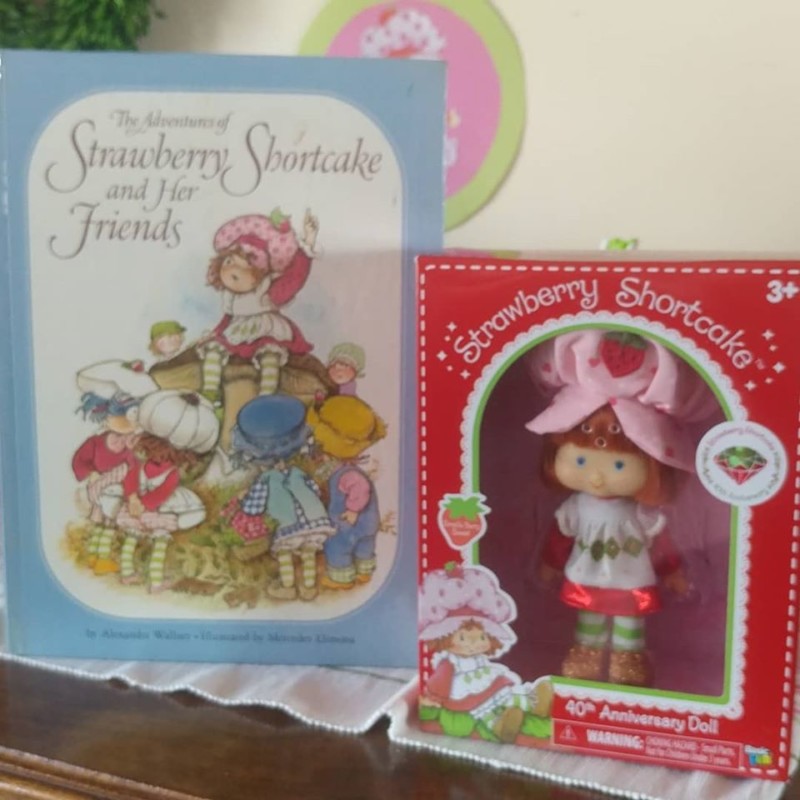 We move on to gifts! I actually had this book as a girl but no longer did. I was happy to find a used copy online to order. And I had to get her the Vintage edition doll. The smell of fake strawberries she has took me back!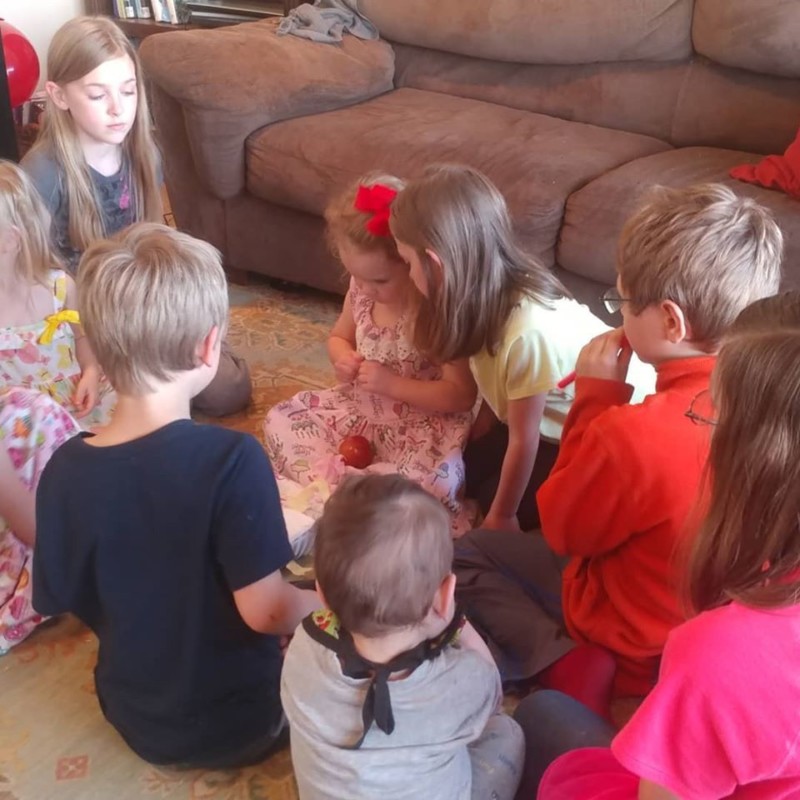 The opening of presents is kind of a big deal at our house, a real event. The unwrapping of anything is cause for everyone to get excited and if lucky the birthday kid just might get an apple from the fridge or an old toy wrapped in a winter hat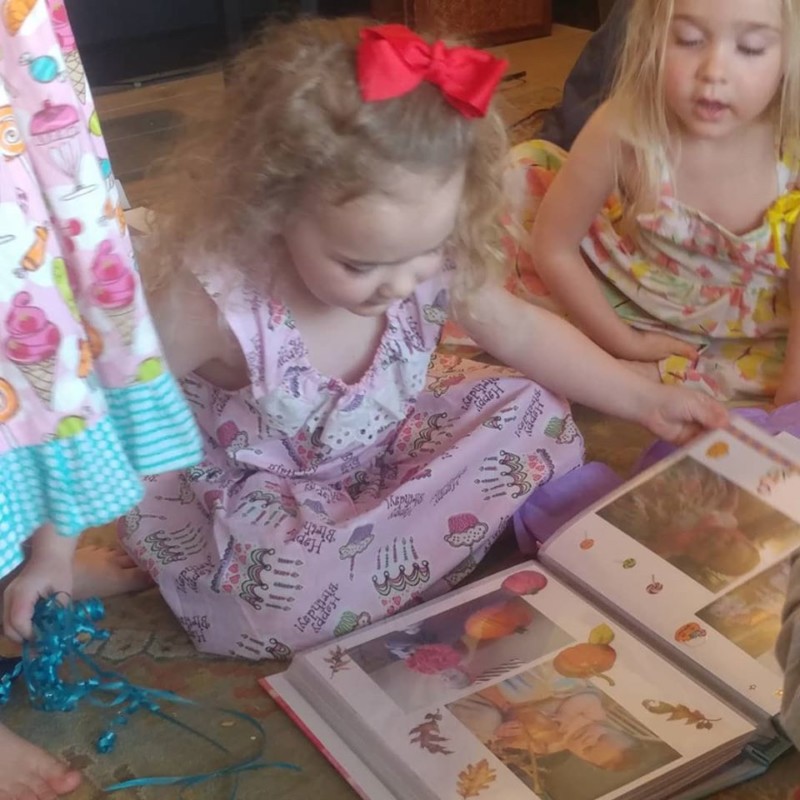 At the age of Five my Mama sends each of the babies their own "First 5 years" photo album. It's always so fun to look through!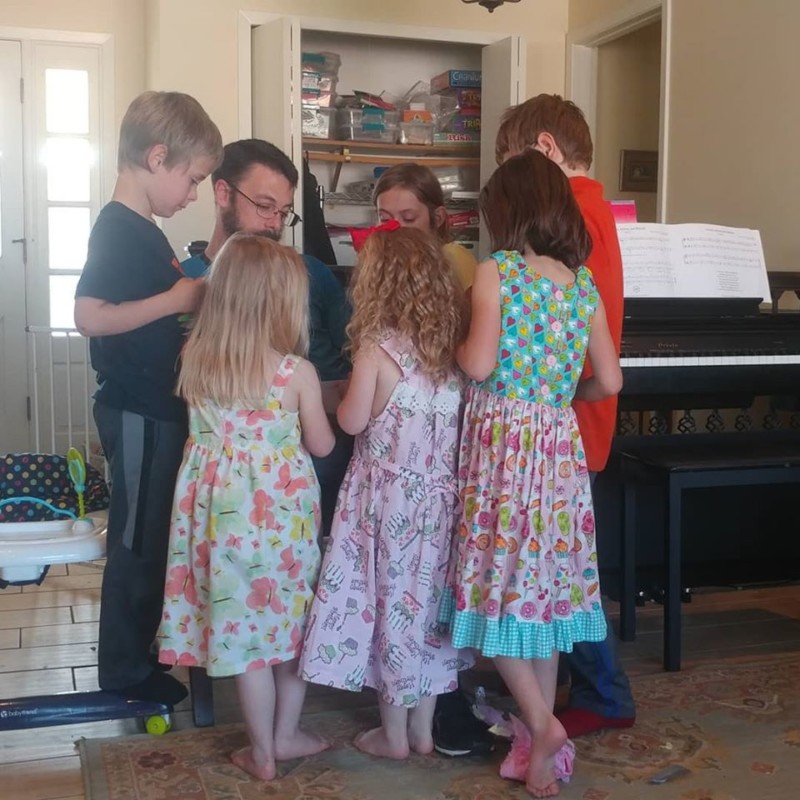 Time for cards. Daddy has to open these to inspect the valuable content.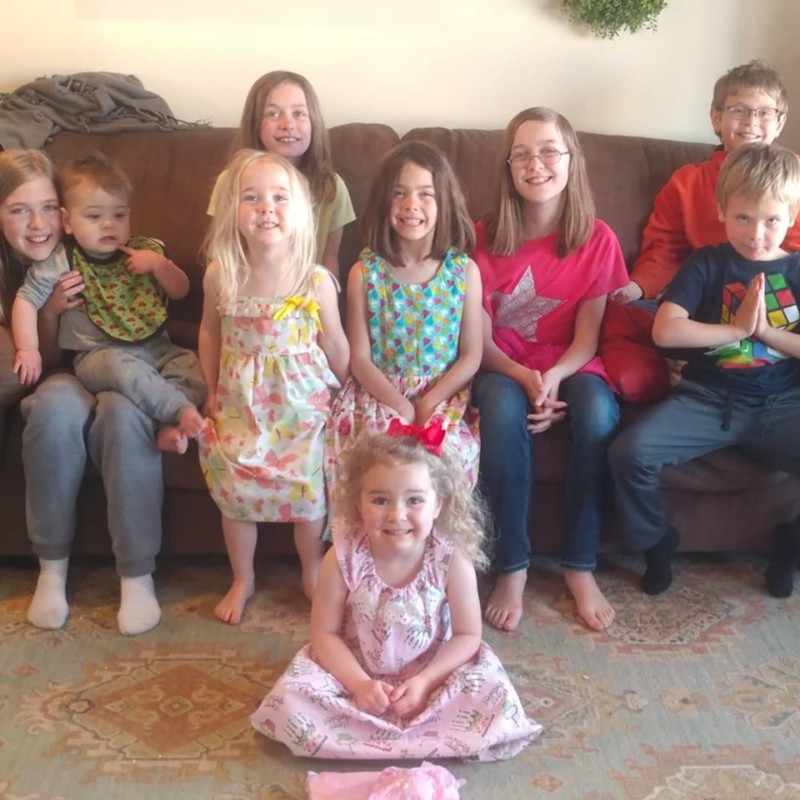 Happy Birthday Martha! We love you!