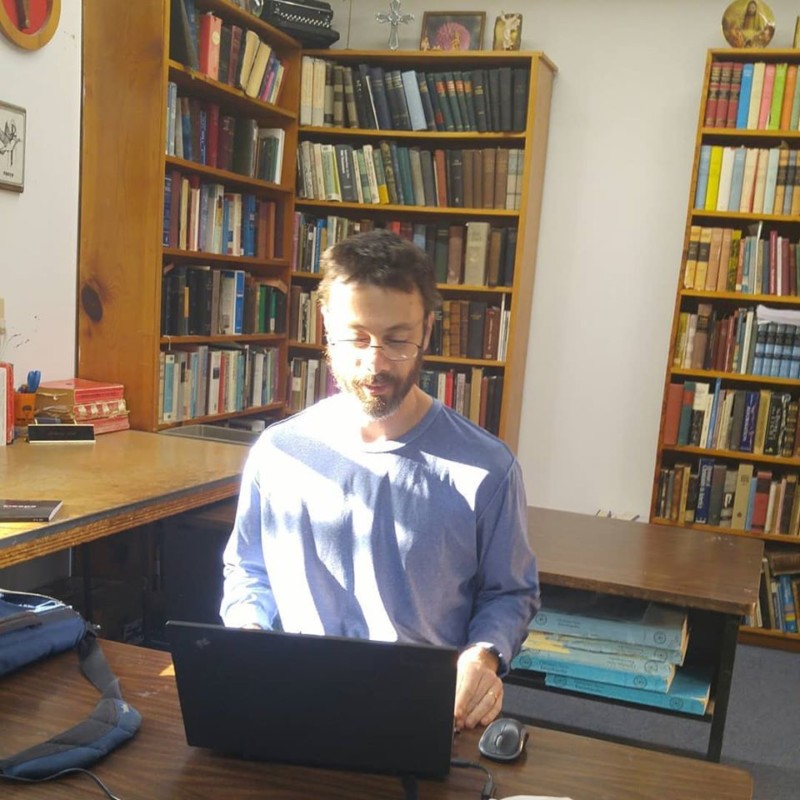 December 31: What an honor it is for Phil to follow the late Herman Otten and take on the roll as the next Editor of Christian News. The paper has been in publication for over 50 years.
"The legacy of Christian News is to speak the truth clearly and plainly, no matter how unpopular it is or how much pressure is exerted by the church bureaucrats or the worldy-minded. CN has a lot of baggage for some. It definitely has a strong and polarizing reputation, because it has actually done and said something. Many are afraid to speak up today and do not want to deal with the consequences of confessing Christ without apology. I am not Herman Otten in personality, background or height, I will strive to continue this legacy of speaking boldly and clearly for the church of today and against the attacks of Satan which are constantly foisted upon it from the World." Rev. Philip Hale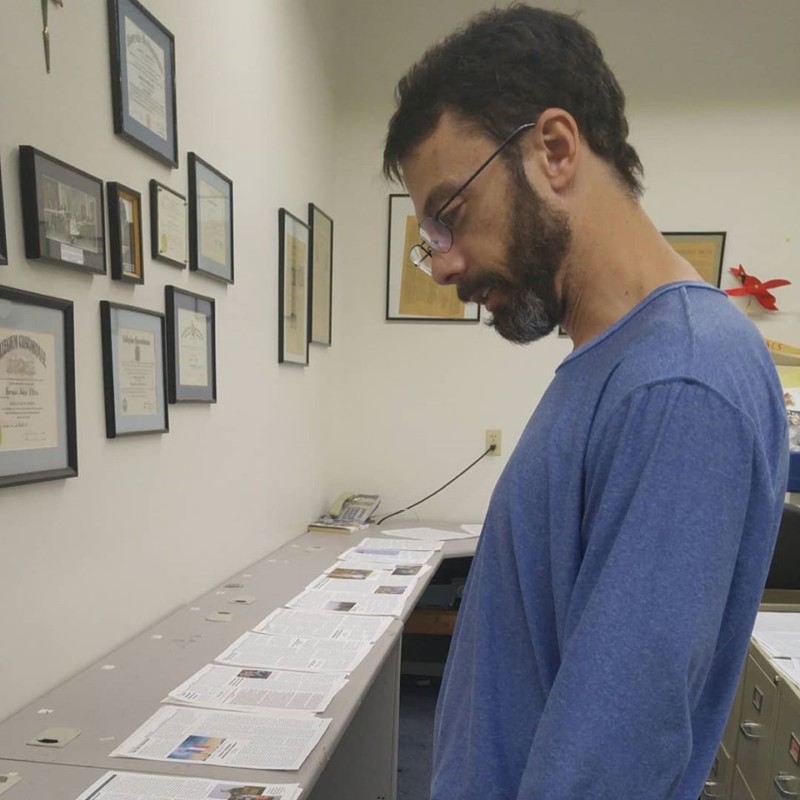 This is the reason we went to New Haven this year. To spend time this week with the Otten family and for Phil to have time in the office where all the good work they do comes together.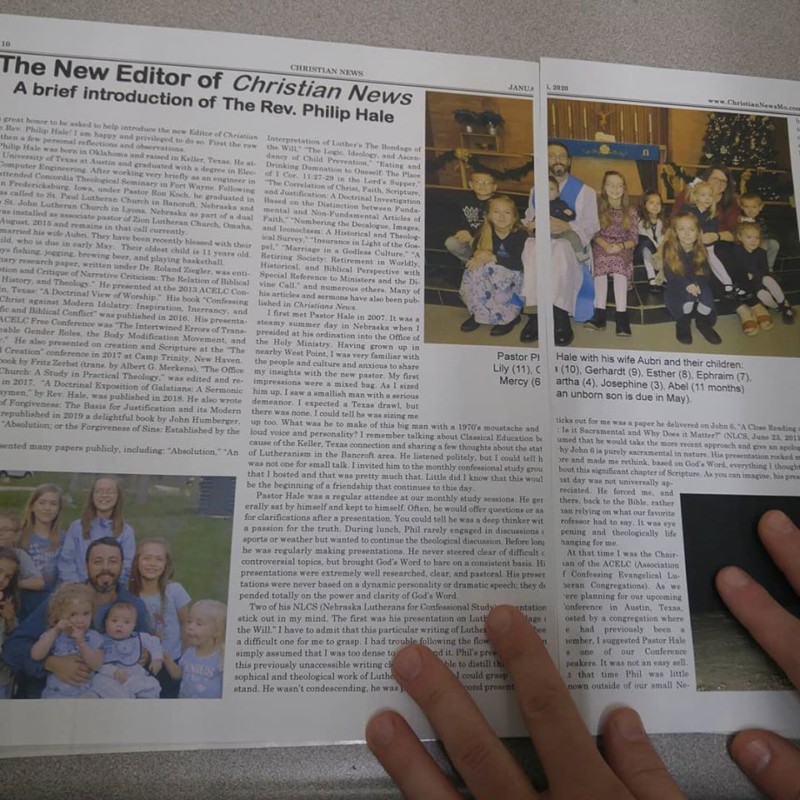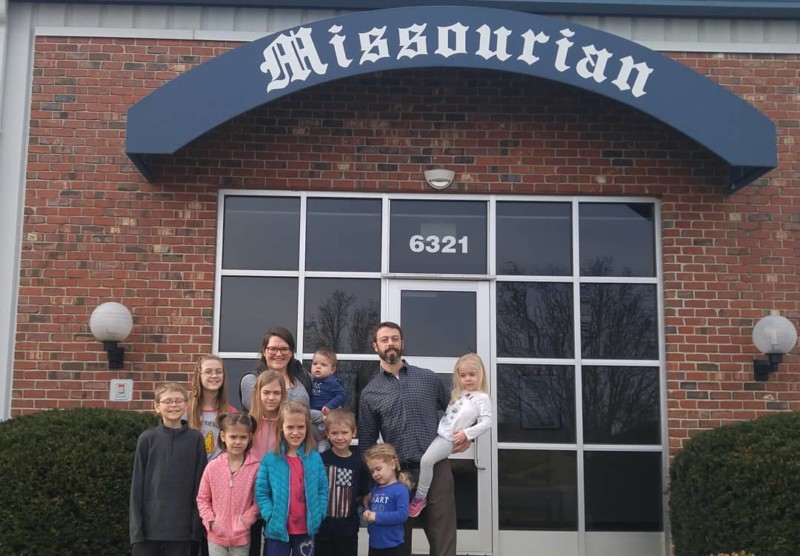 We drove over to Washington MO where we were given a tour of The Missourian. Here Christian News is printed and mailed out.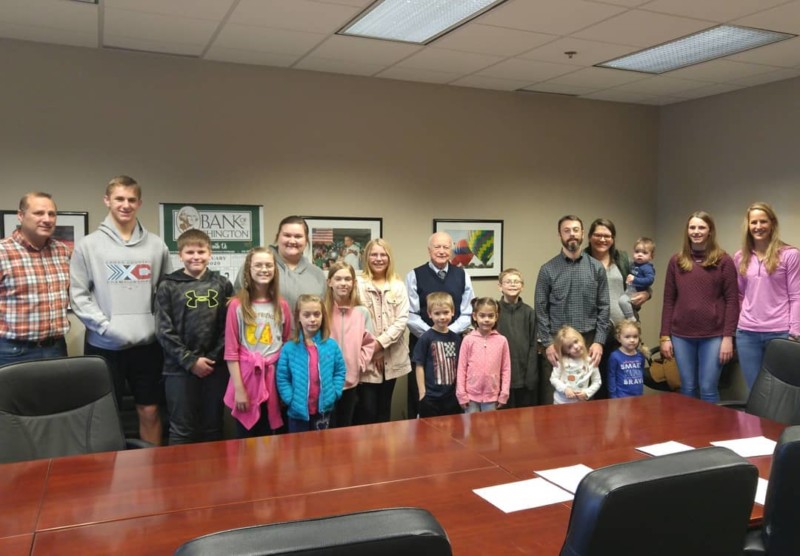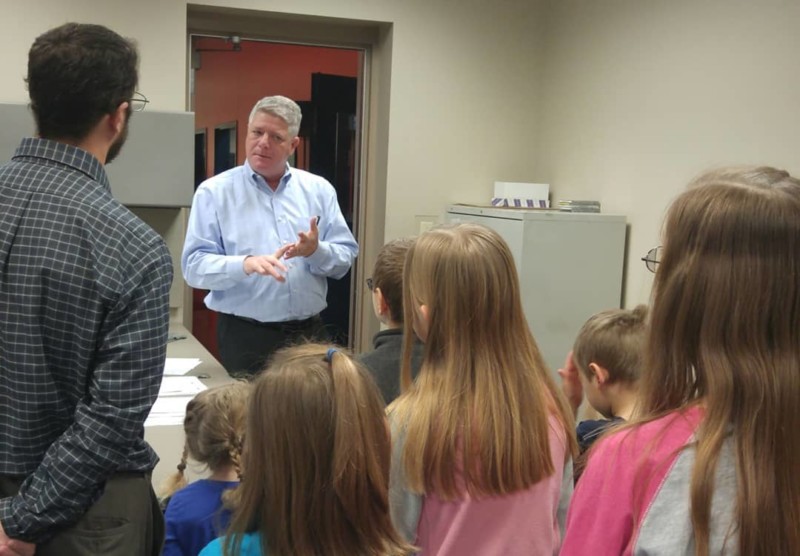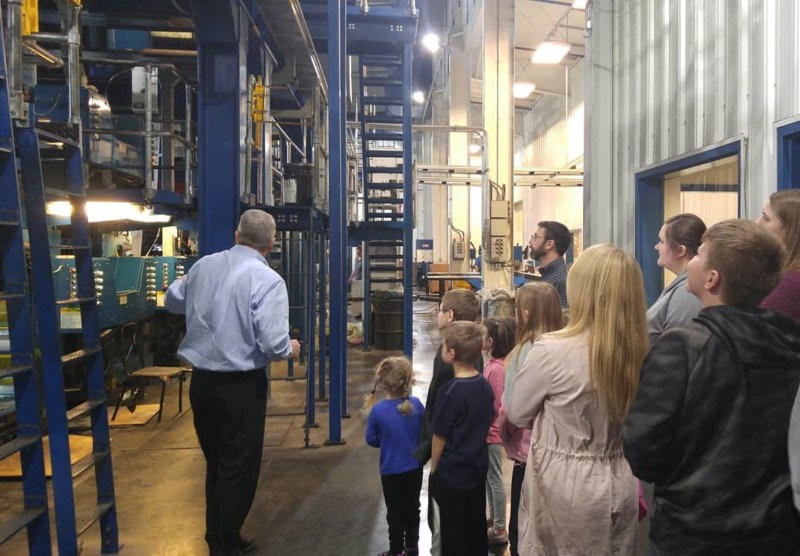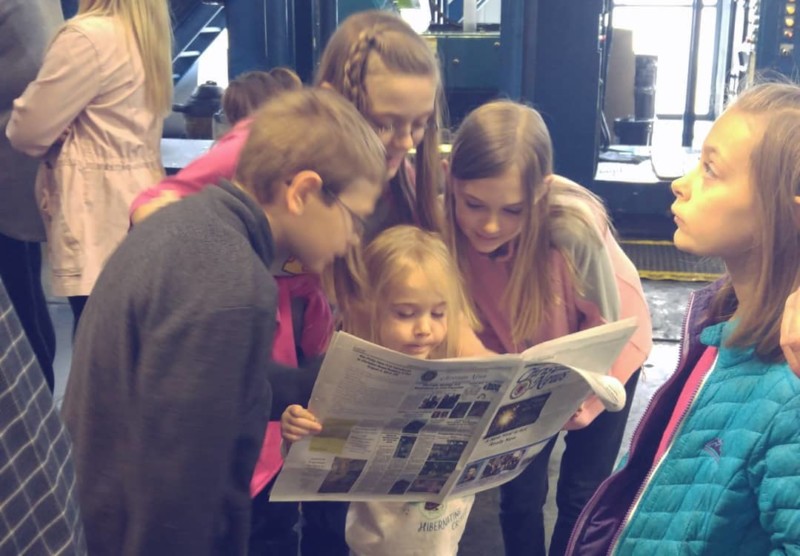 The babies were fascinated to see themselves in the paper!