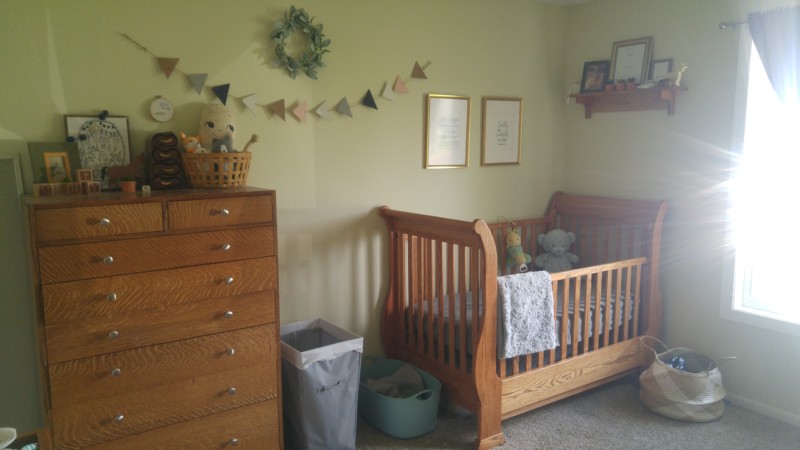 Just before Abel was born I posted that I had finally decided to go in a different direction decorwise in our nursery. I did actually get around to it and while it's definitely not Pinteresty, I have been very pleased with it. I kept it all simple and on the cheap. And while it was TIDY I snapped some pictures.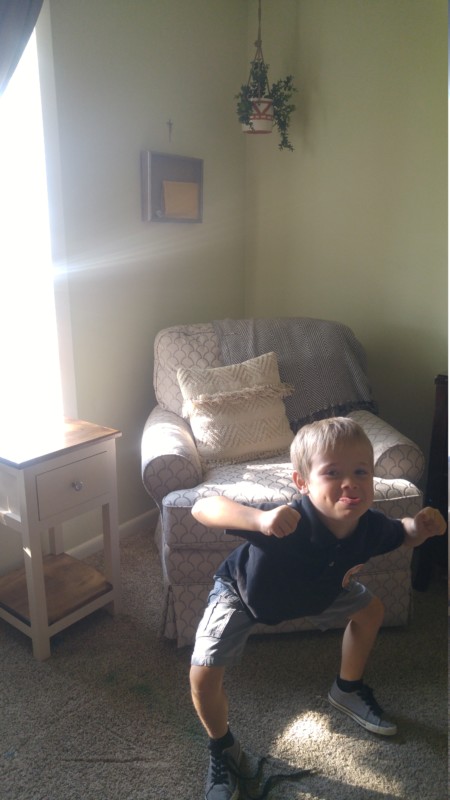 My FIL and the boys made two side tables while they were down in Texas visiting him. I loved them. I needed a table in the nursery and thought one would look perfect in here.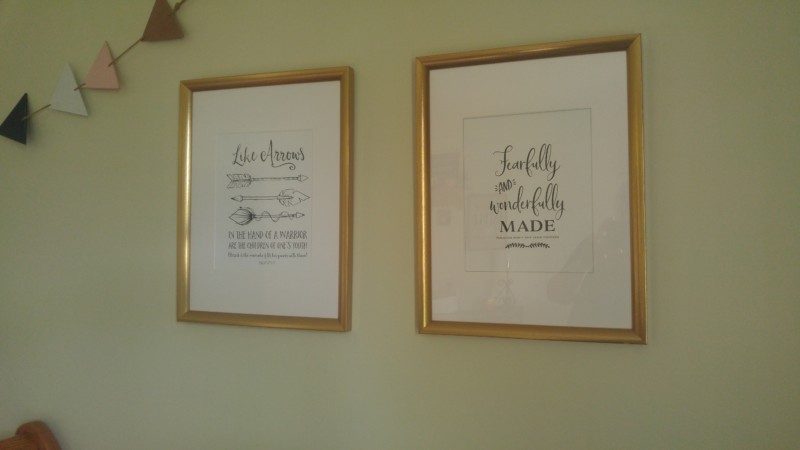 Over the crib I nailed and command stripped tight to the wall these hanging…not the straightest I realized too late. I downloaded these prints from Prints of Life. I love her collection!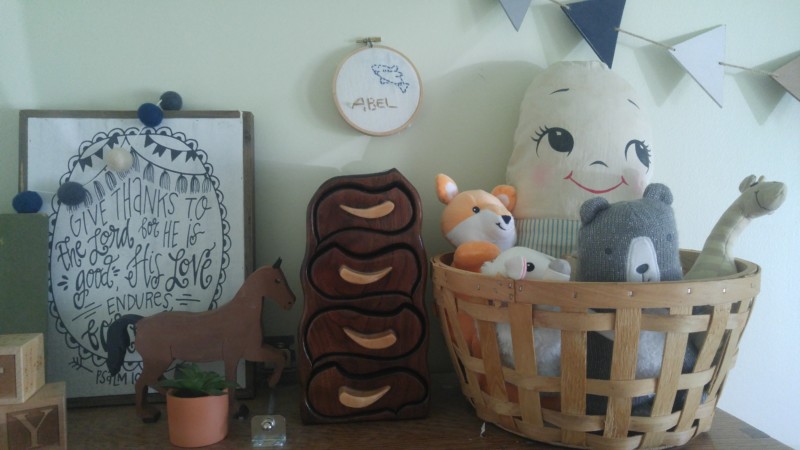 Lily made the embroidery for Abel before he came. Isn't it cute?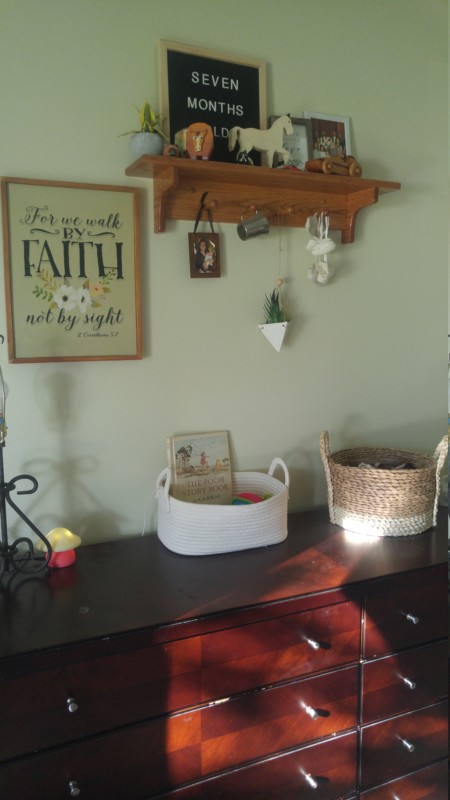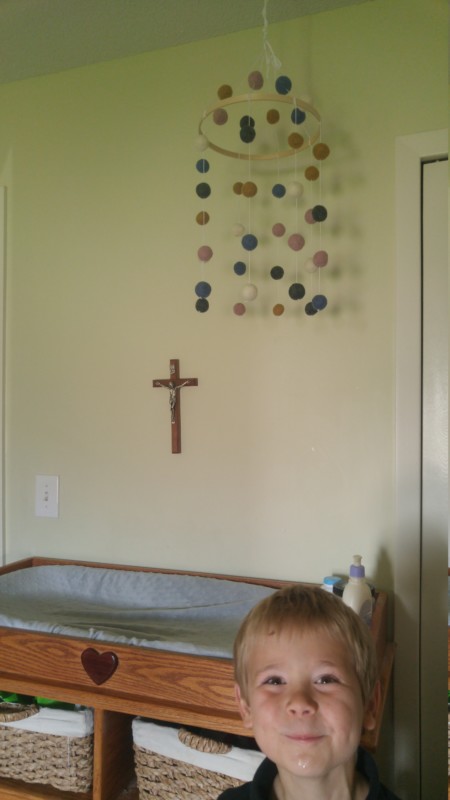 I was so pleased how my handmade mobile turned out! I like having something over the changing table for babies to look at while being changed.
I guess that's it. Small but happy changes.