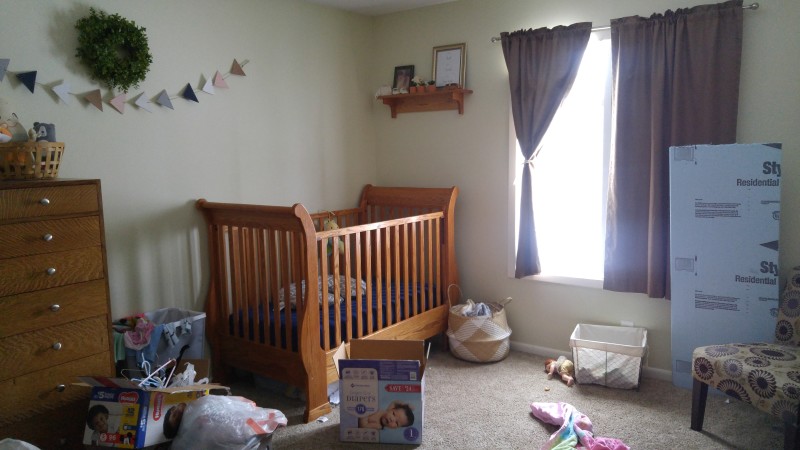 I'm not sure what has gotten into me but for the first time in 11 years I'm "redecorating" our nursery. And I use the word "redecorating" loosely. Really I'm just giving it a bit of a fresher look and adding some new touches here and there. When we moved into the parsonage almost 3 years ago I put the nursery together with some decorations I had on hand but that was it. Now I'm ready for some change. Sorry I have no before pictures.
I started with purging the excess and out of season clothing. Cleaning up the floor and reorganizing all the stuff we store in this room to make room for baby boy's things.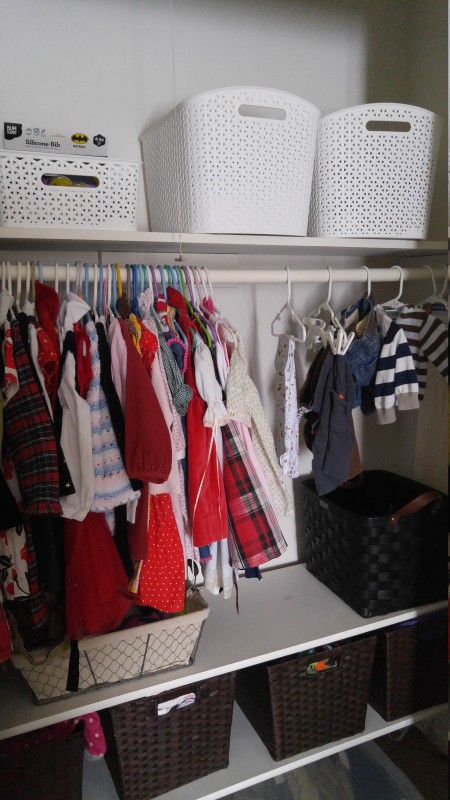 Until this past year our nursery has always stored all of the clothing etc for all our children. I still keep most of the clothes in this room but now Lily, Clara and Gerhardt keep their clothes downstairs, minus socks and undies and some PJs those are still in the nursery with everyone else's.
This closet is a work in progress but for now I'm happy to have tidied it up and have all of baby boy's clothes (through a few months) stored in here along with Martha and Josephine's church clothes, shoes and everyone's pajamas…and some school uniforms.
The room is coming together and makes me happy when I walk into it. Hopefully when I've finished adding all the adds I want to add I will remember to post some more pictures.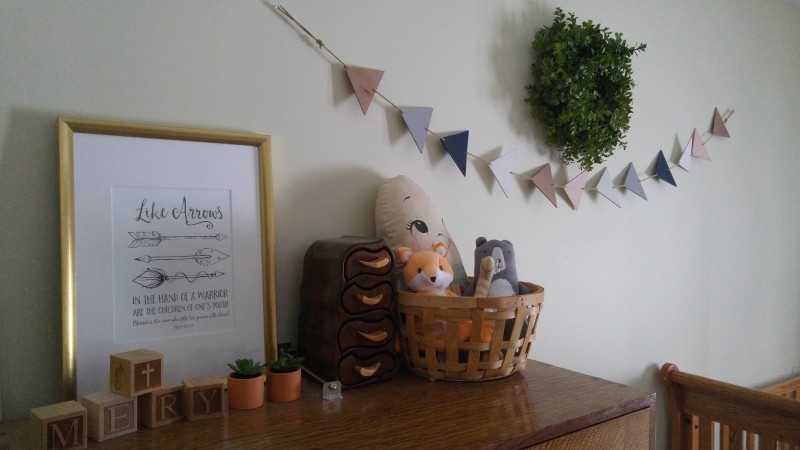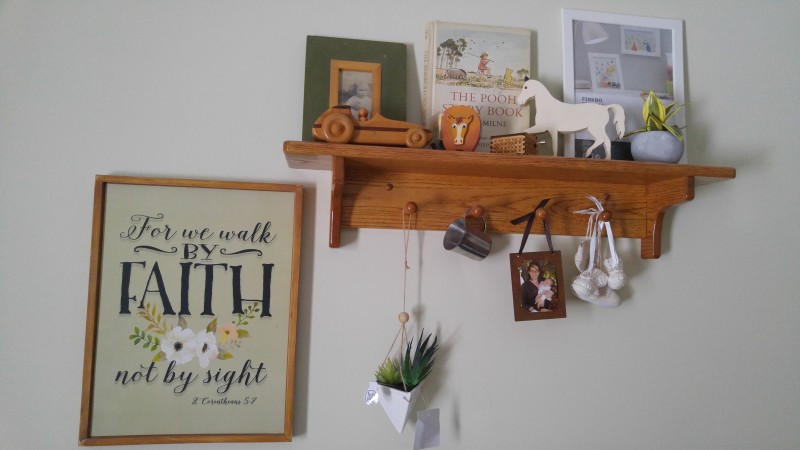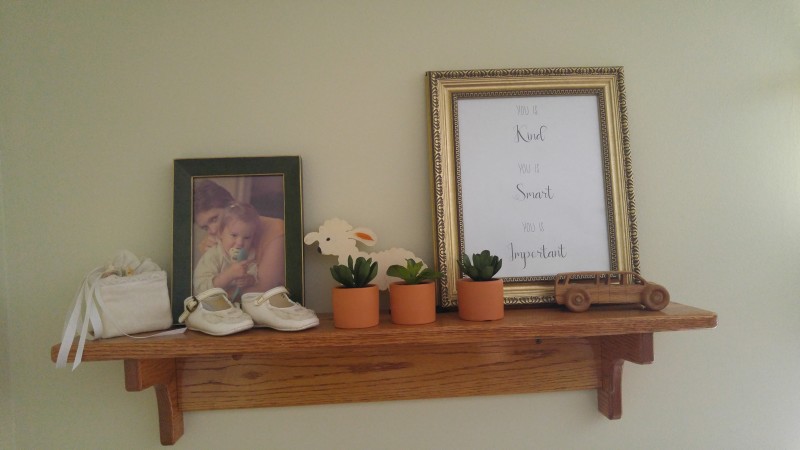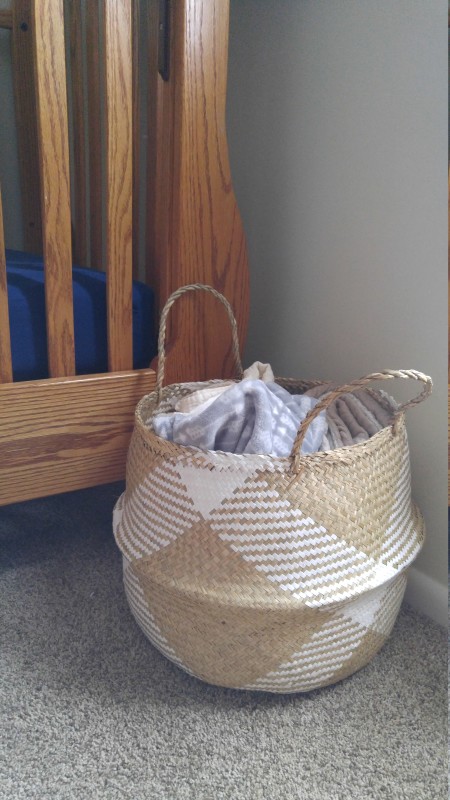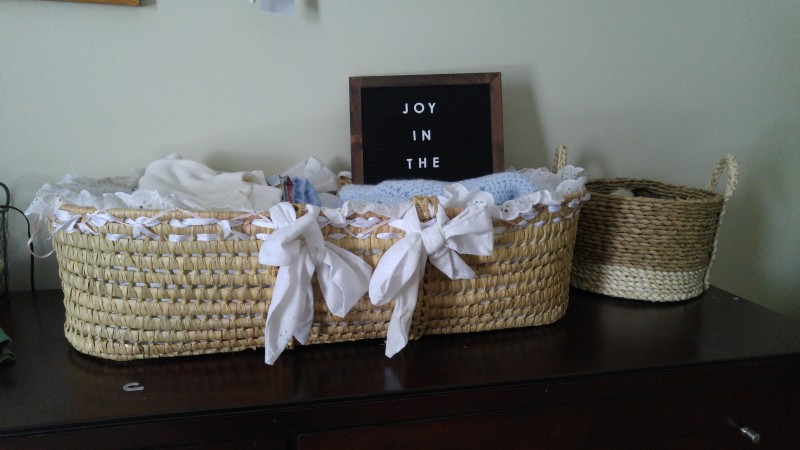 And a pleasant surprise Craigslist find! A cozy rocker for $60!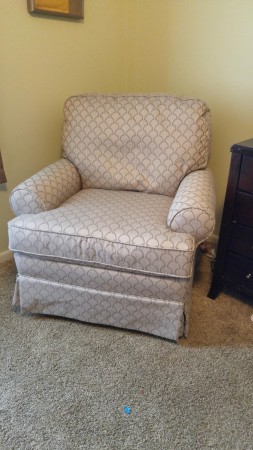 I think I'm gonna like it here.