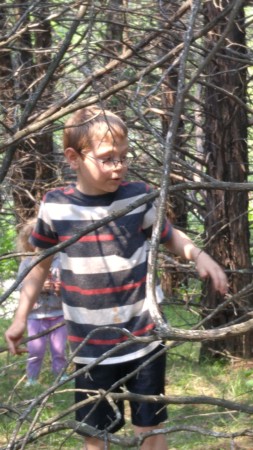 I'm slowly learning the lesson of accepting and enjoying what you've been given instead of longing for what you have not. I will never live in a delicious country cottage in England, be cool enough to raise chickens on an urban homestead or live at the foot of a mountain in Colorado.
It's kind of like just accepting that your hair will never be a stunning auburn so quit pouting, it's brown, be the best brunette you can be right? You look around one day and realize "Hey, this is My life."
My gifts in life are a beautiful parsonage in a city, a lot of lovely babies and a camper to roam in when we can. I'm choosing to love and be content with those gifts even though I never imagined they would be mine.