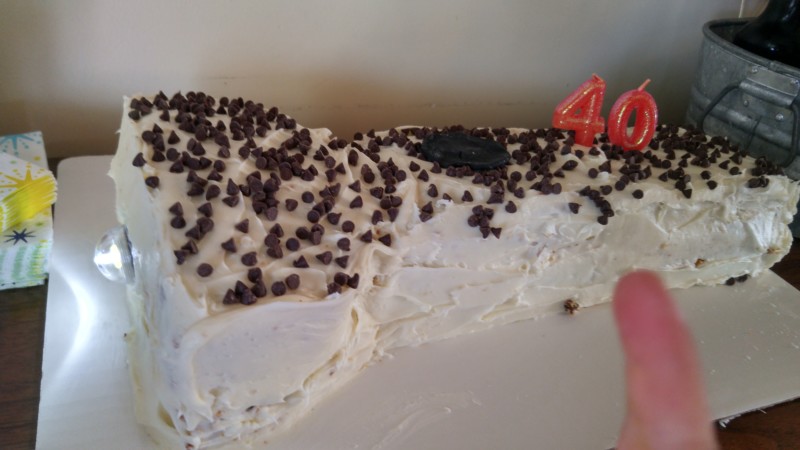 On May 14th Phil turned the Big 4-Oh. Against my better judgement I decided last minute to throw a surprise party for him.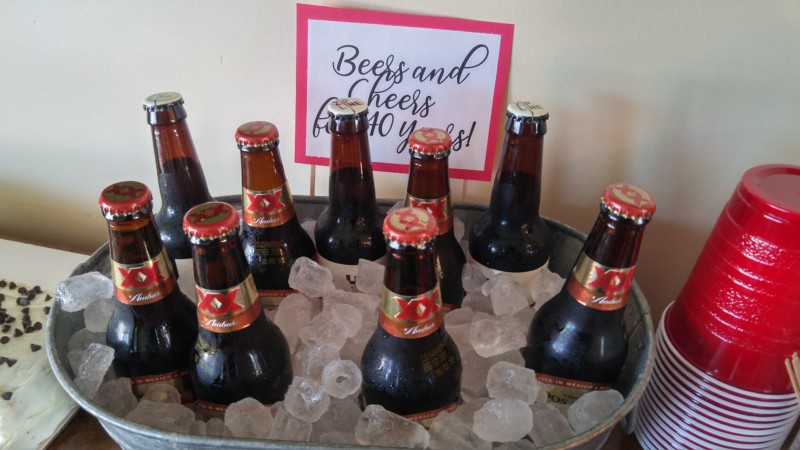 "Beers and Cheers for 40 years!"
The party was a success but not a single itty bitty one of my surprises ended up being a surprise. Phil discovered, uncovered and foiled every one of them. And wasn't that the reason I had planned NOT to throw a surprise party? Knowing no secrets are kept from this man? Yes it was.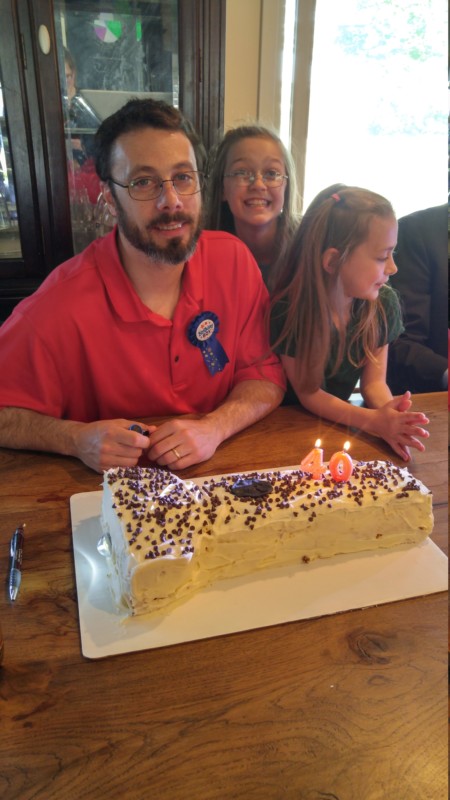 Well, every good party needs a theme right? For Phil I knew the theme had to be "Flashlights." He recently went through a flashlight enthusiast obsession phase, researching them, binge watching YouTube videos on them, even collecting them. And let's not mention the flashlight that somehow made it into the delivery room when I birthed Abel shall we?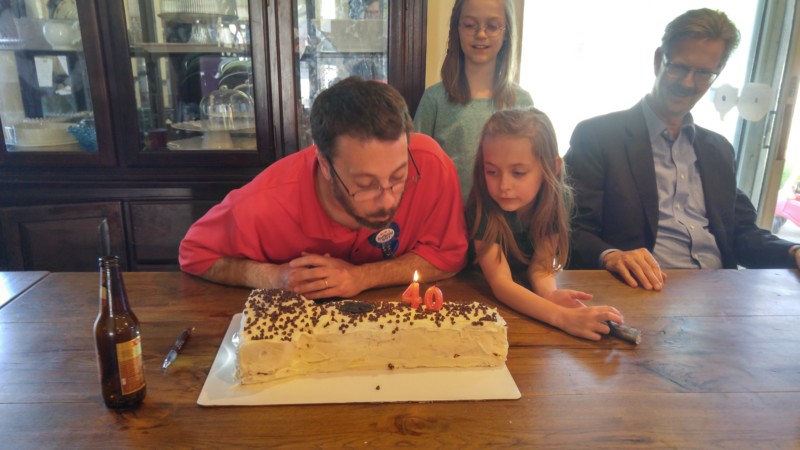 I did have fun making a huge flashlight cake. Please notice it actually has a light in it. I was so proud. And per every cake for every birthday Phil has ever had, it is chocolate chip with chocolate chip frosting.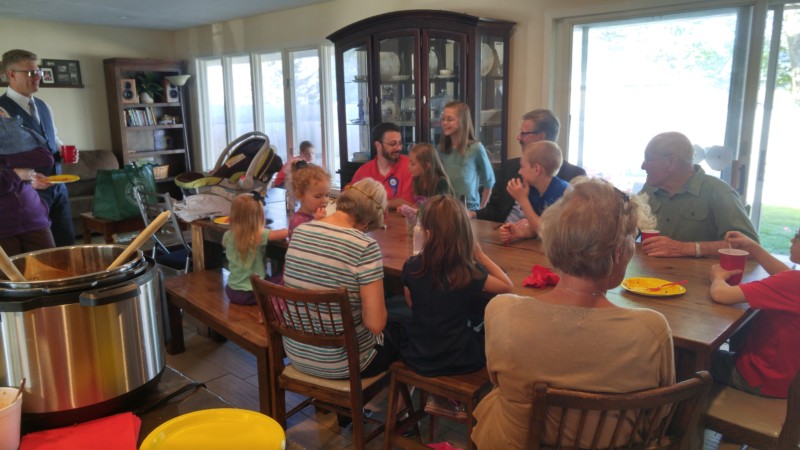 Tacos and a handful of guests made the evening even more special.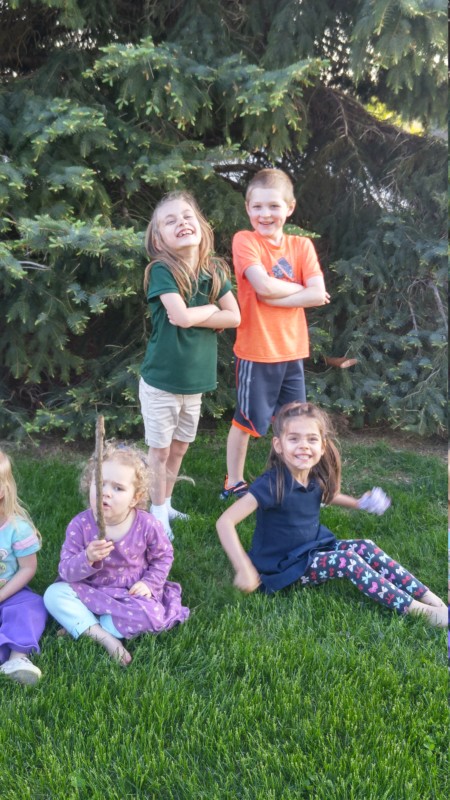 There was an after party in the yard with our Reedy friends who sadly were moving a few weeks afterward. We had to get a group photo of the kids of course and of course this is how group photos of kids go….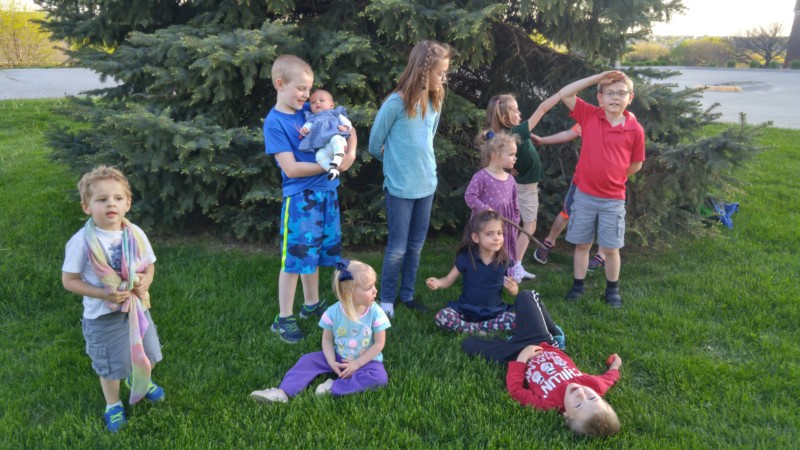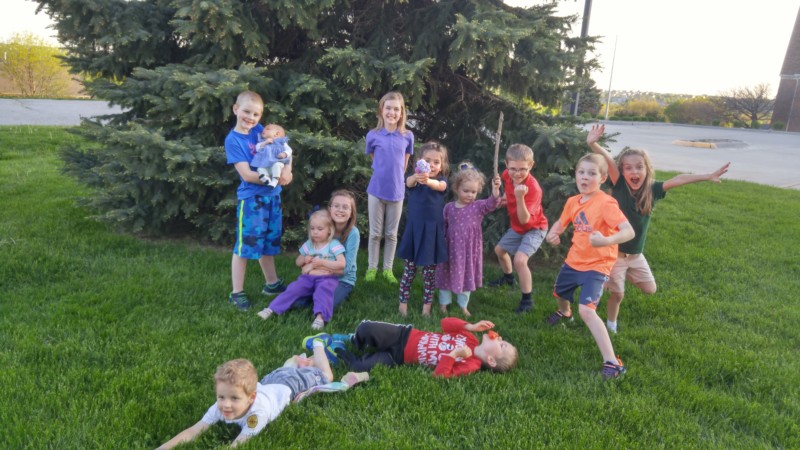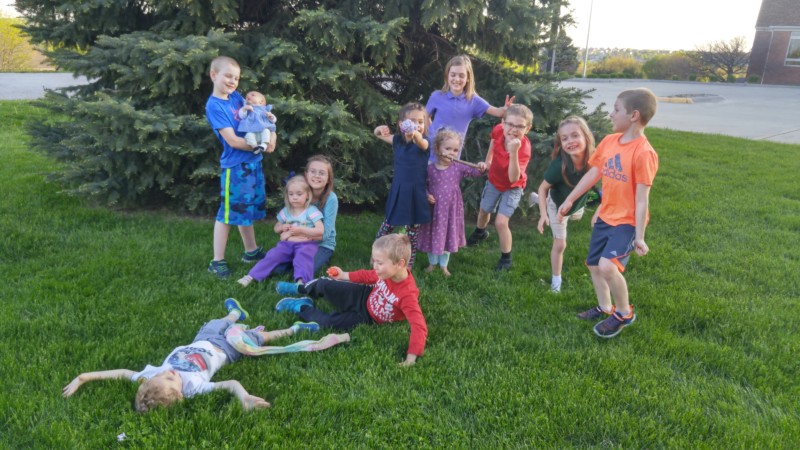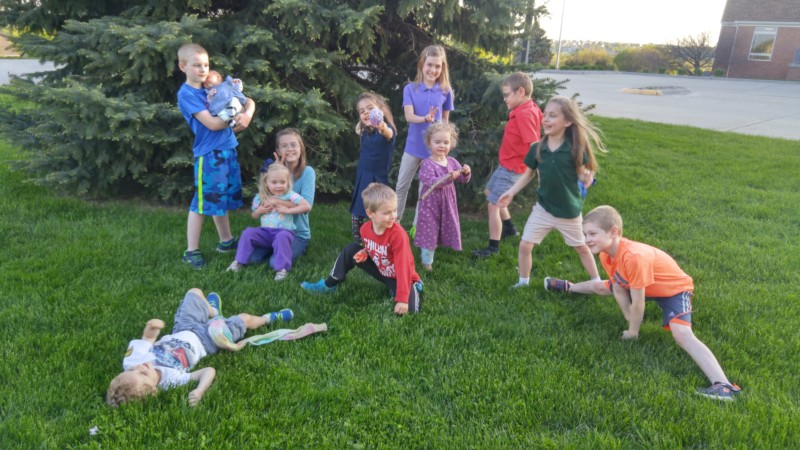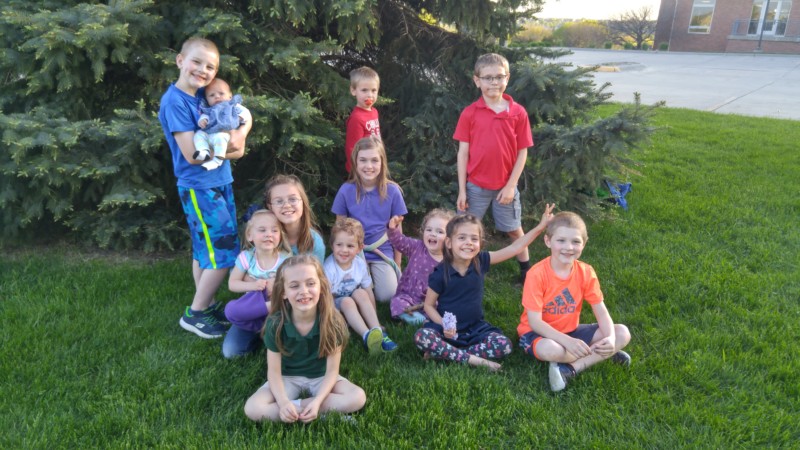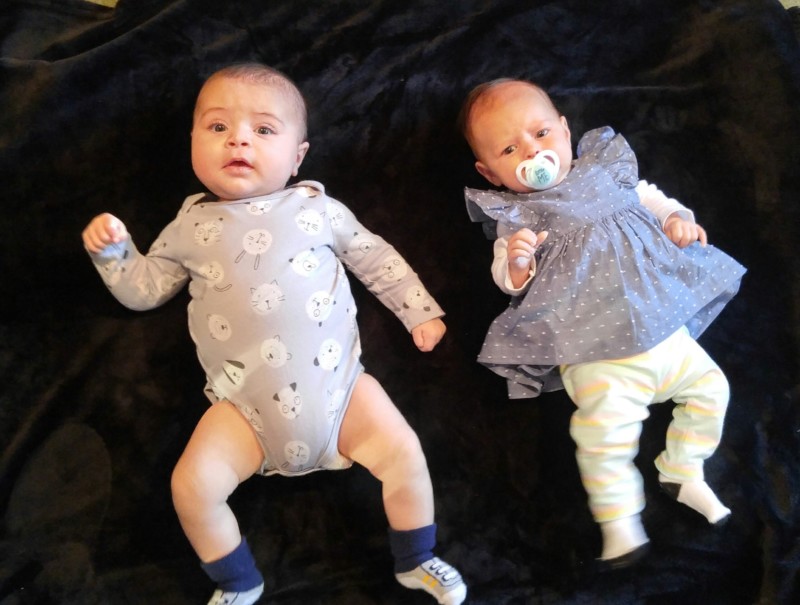 At least the babies were compliant.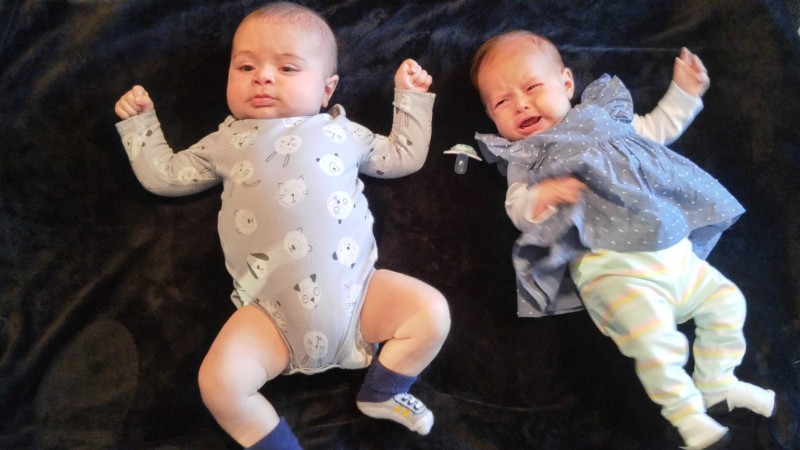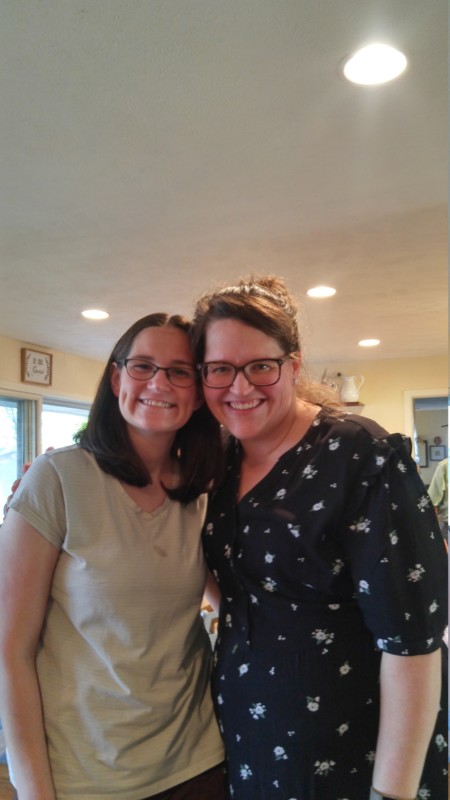 Ok, well at least the mamas were.
A very Happy 40th Birthday Phil/Daddy!