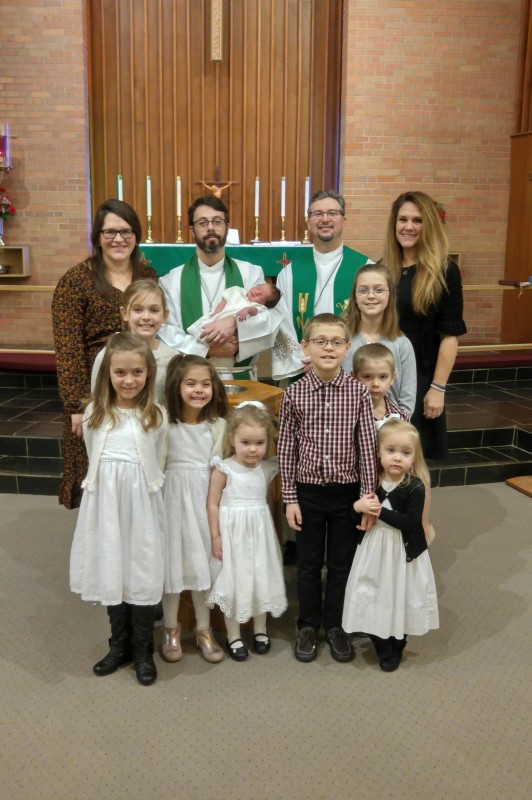 For months I prayed to see this day, the day we would be able to bring our baby to the waters of Holy Baptism. Like Simeon I praise God for we have seen His salvation. Today Abel was bound and knit together in Christ's death and Resurrection.
God has done this and it is marvelous in our eyes.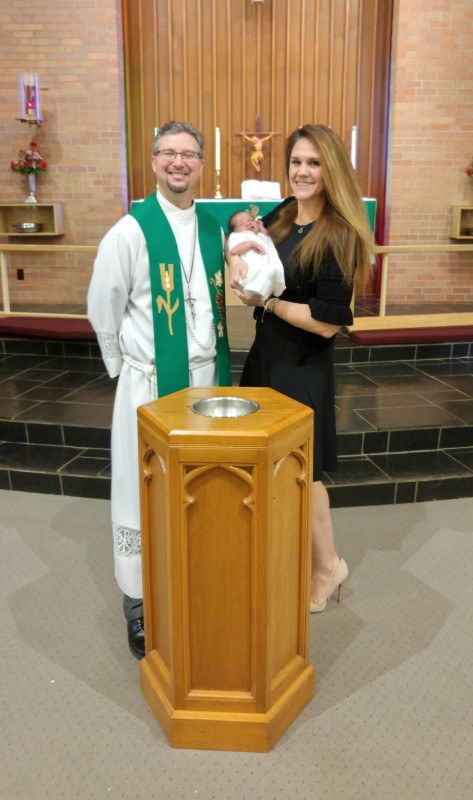 Abel's sponsors are Rev. Lance Berndt and his lovely wife Kimberly. When we lost Ebenezer and buried him 2 years ago this January it was these two that stood beside us at his small grave. I couldn't think of any others to have stand beside us at the life giving font with our fourth son.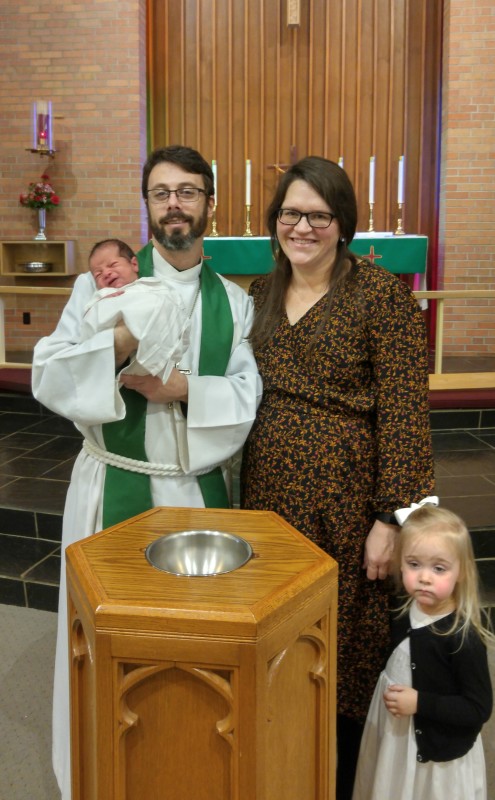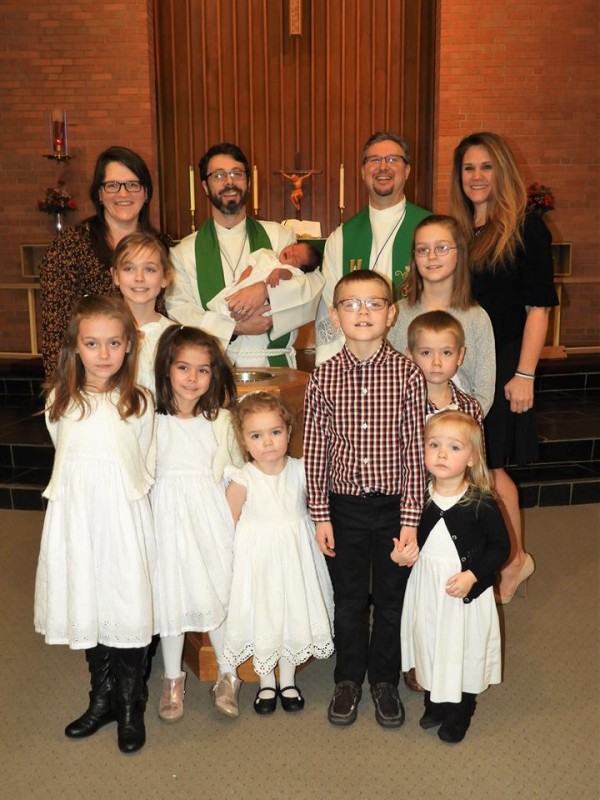 A special thank you to Richard Theis for taking these next couple pictures and sharing them with us. They really turned out great!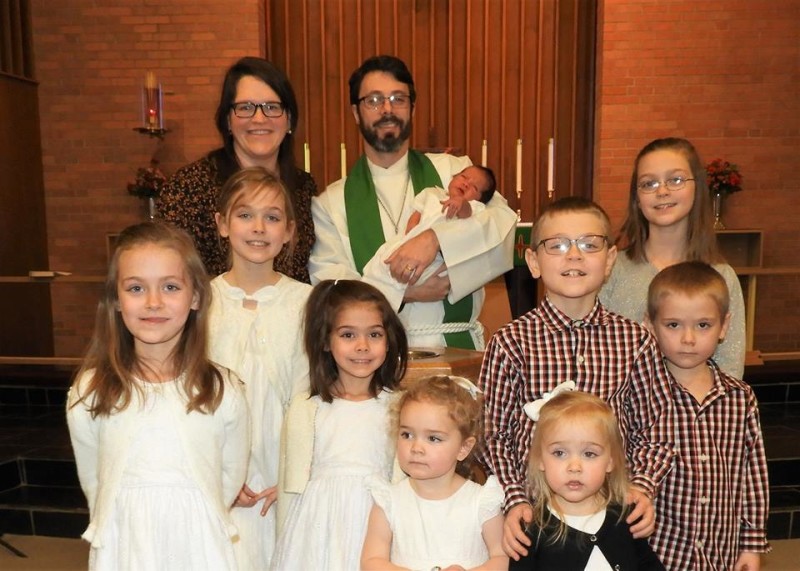 We are so blessed.