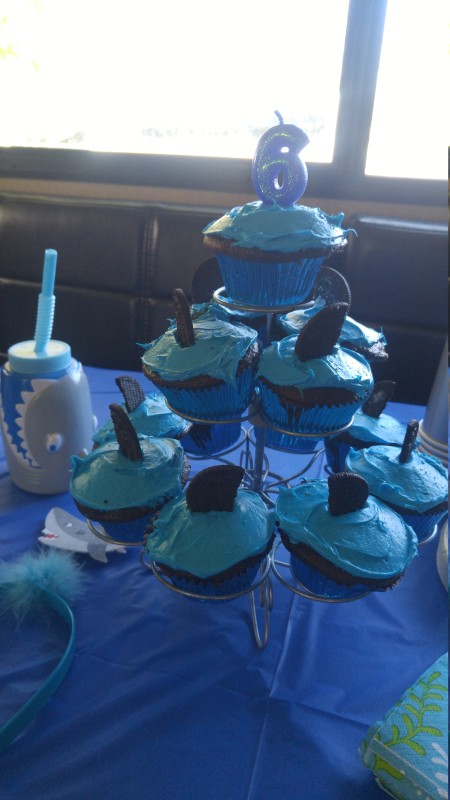 On October 20th our sweet, mischievous, funny Ephraim turned SIX! We expected a beautiful weekend so we took the babies out of school for a day to go to Hitchcock Nature Center to do some camping. Our anniversary and his birthday fell on that weekend. He wanted a Shark party which was easy enough. And he will be the first to ever have had their birthday party in the camper.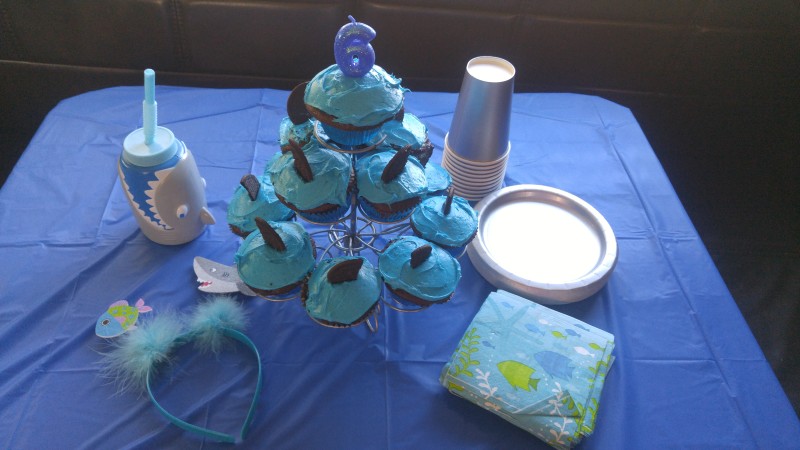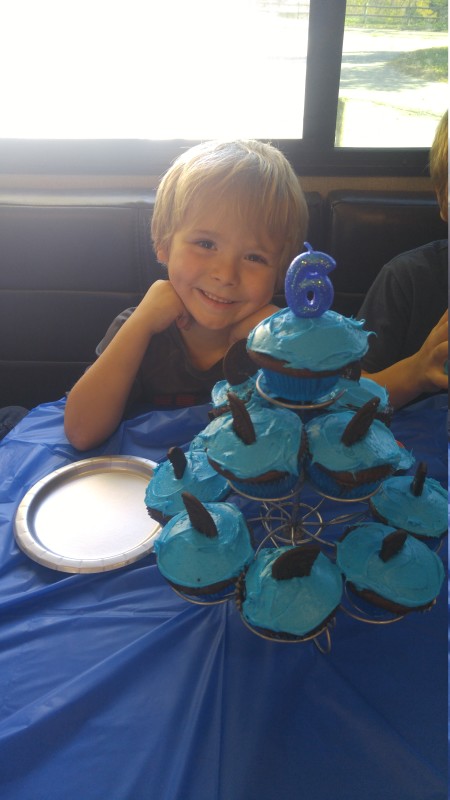 The first singing of Happy Birthday started off well enough then, thanks to Daddy, turned sour poor baby. We had to do a retake…
Better.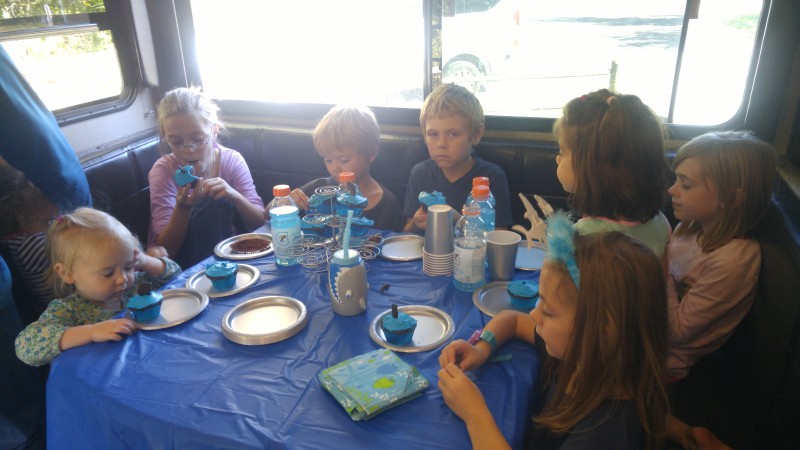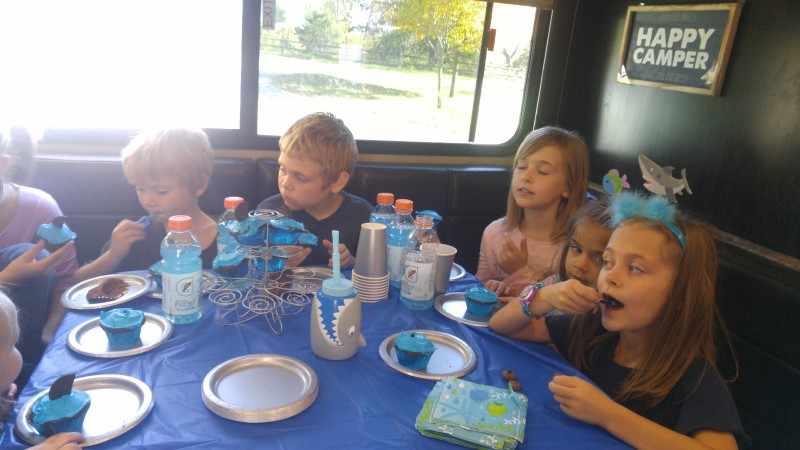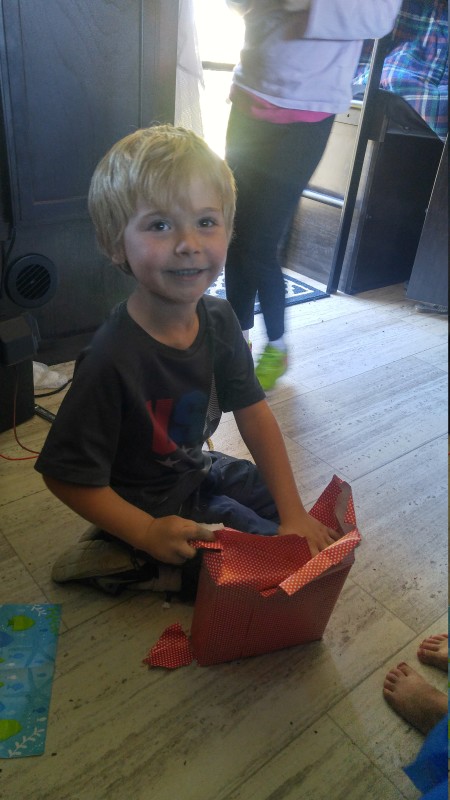 We only brought one gift along with us to open, a shark puzzle from the family. Once we got home he was able to open a couple more from the Grandparents.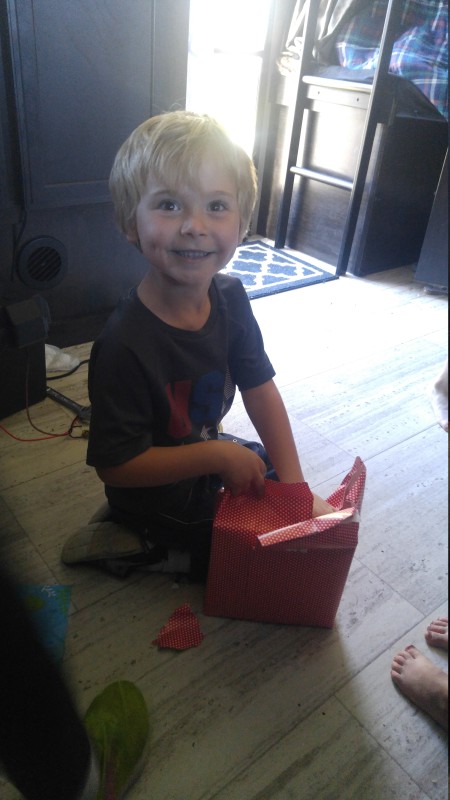 Happy Birthday Ephraim, we love you!