So we did it! Earlier than we'd expected to but when the deal this good pops up you just have to jump on it. We got a travel trailer!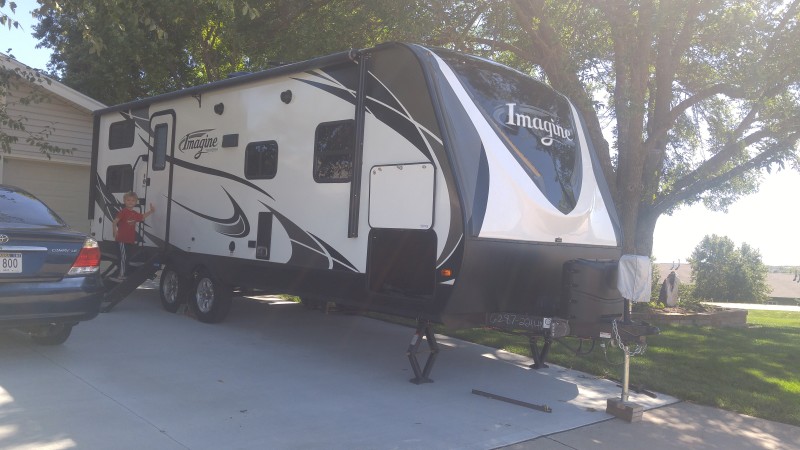 Phil flew down to Texas a few weeks ago to purchase and pick up this 2018 Grand Design Imagine 2400BH. We love her! We've gone out two times in her now, just quick close to home overnight trips testing things out and figuring what we need and what needs to be done etc etc. We knew this was going to become the best way for our big ole family to travel and see some wonderful things around our country. Food and accommodations add up quickly for a large family on the road. When you haul both you have so many more options. It's not the biggest trailer out there of course but it's a comfortable place to cook, eat and sleep and that's a huge part of travel.
AND it's not a tent! As much as I would like to be an outdoorsey camping Mom, I just ain't. My body does not allow me to sleep on the ground and my patience can't handle no running water and no bathing for too long. Now we don't have to choose! We can have the great outdoors and the great INDOORS too!