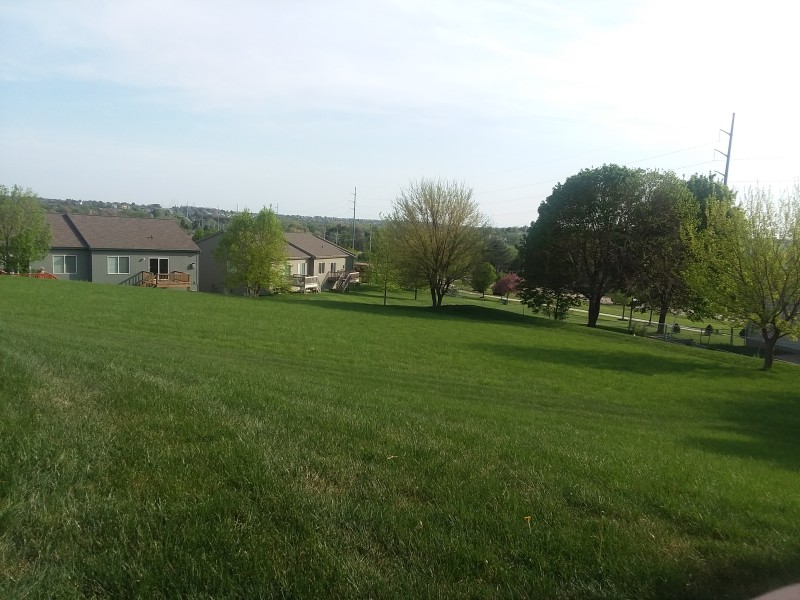 I don't remember where I read it first read it but I remember coming across the tradition some have of picnicking on a hilltop on the Feast of the Ascension. We just happen to live on a hill and lately I've had a little obsession with picnicking, so we took supper and a blanket across the parking lot and behind the church to a nice shady spot next to the playground.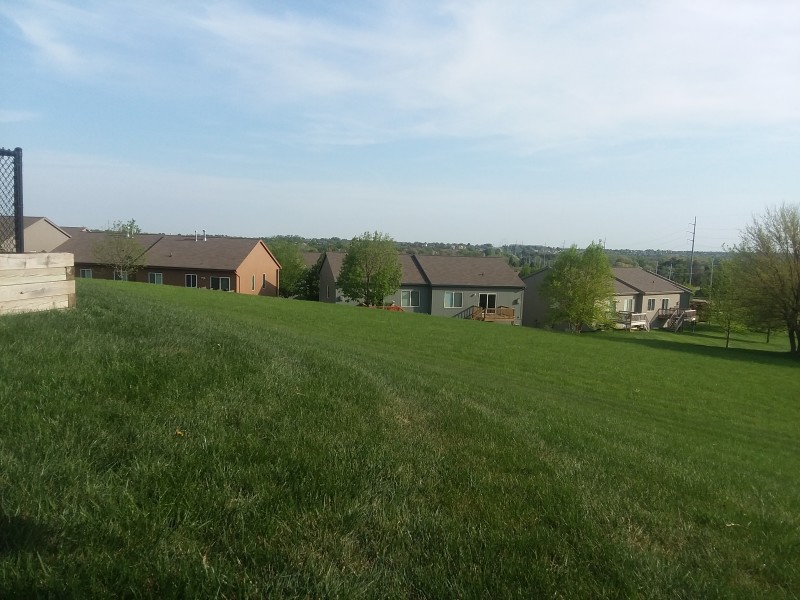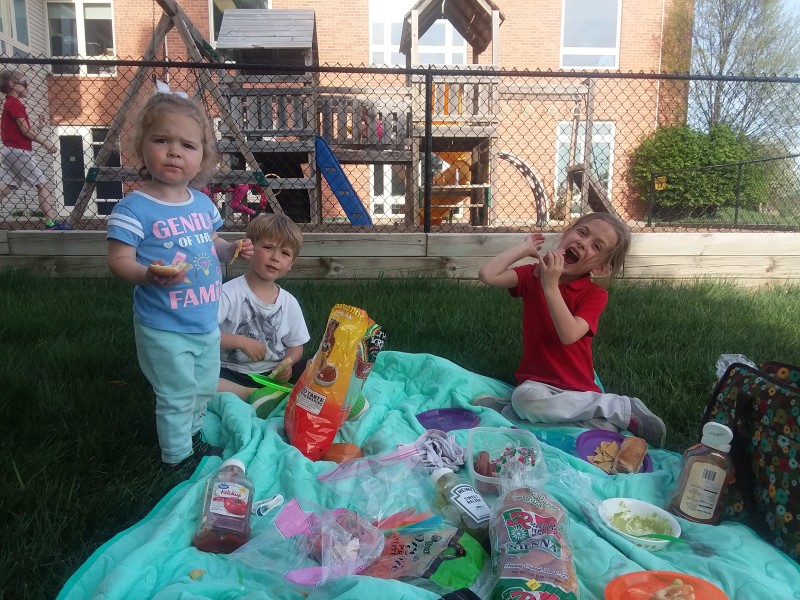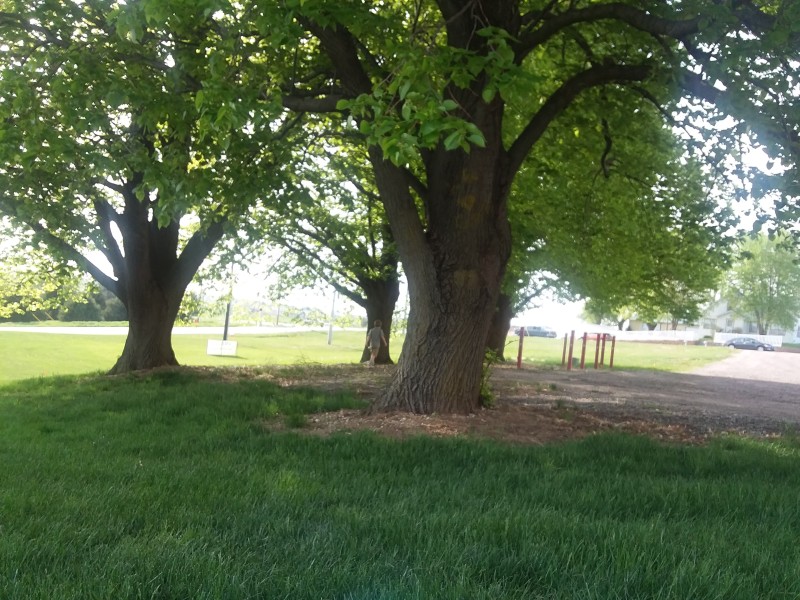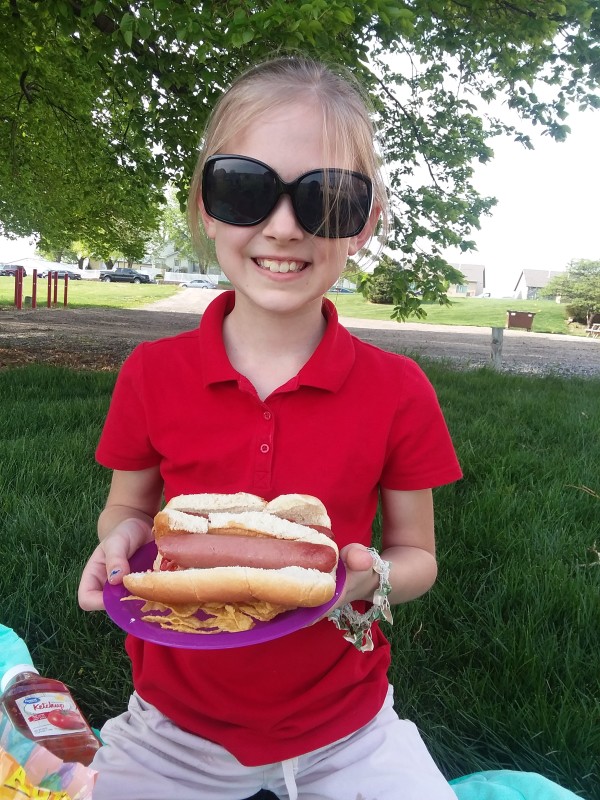 We were super fancy and had hot dogs with chips.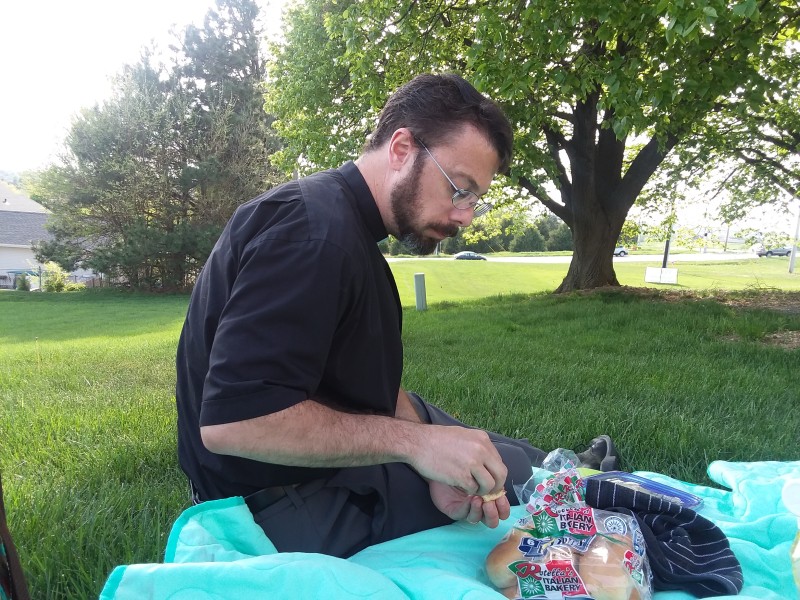 Dad got to join us before Ascension Day service.  I had intended to send the Big 4 to the service with him but time slipped away from me. So much time slipped away from me that we were still tromping across the parking lot back home with all our picnic gear dragging behind us like the wandering tribes of Israel when church members were arriving for the service. I was just really glad I had not worn my shorty shorts for our picnic.
"When the Lord Jesus had finished talking with them, he was taken up into heaven and sat down in the place of honor at God's right hand." Mark 16:19