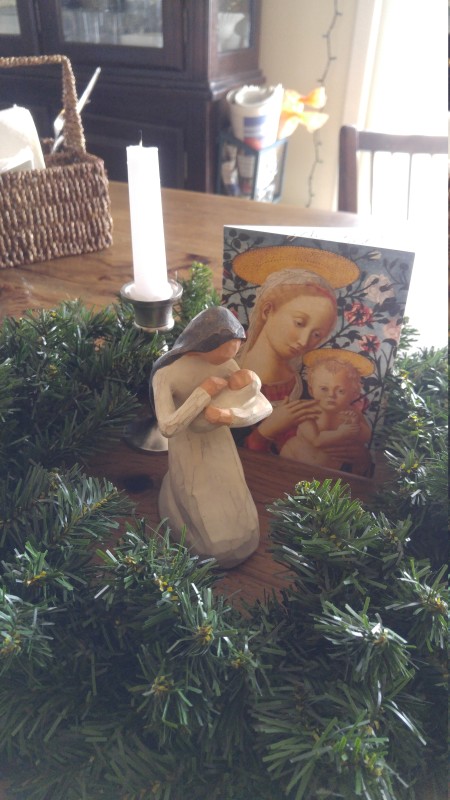 "And when the time came for their purification according to the Law of Moses, they brought him up to Jerusalem to present him to the Lord 23 (as it is written in the Law of the Lord, "Every male who first opens the womb shall be called holy to the Lord") and to offer a sacrifice according to what is said in the Law of the Lord, "a pair of turtledoves, or two young pigeons." Luke 2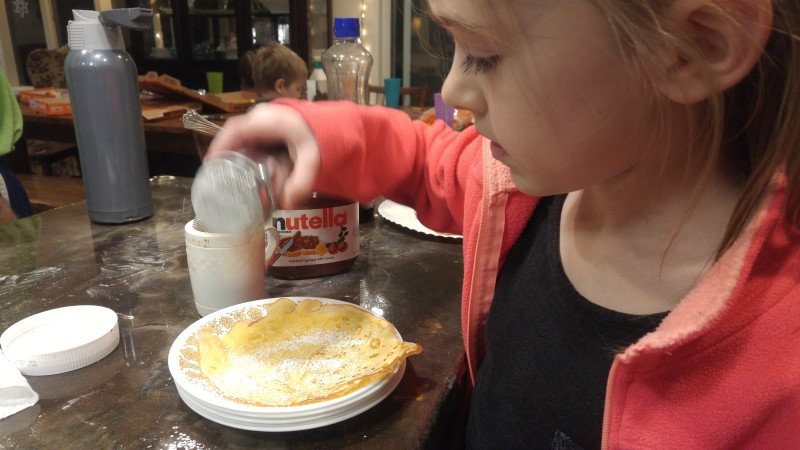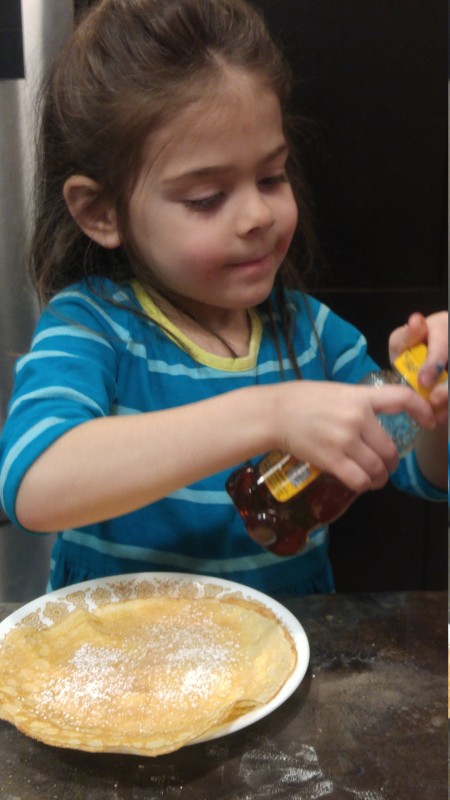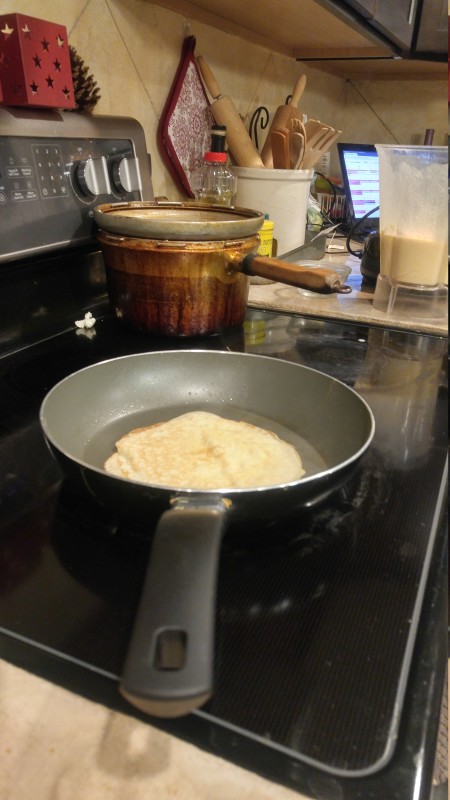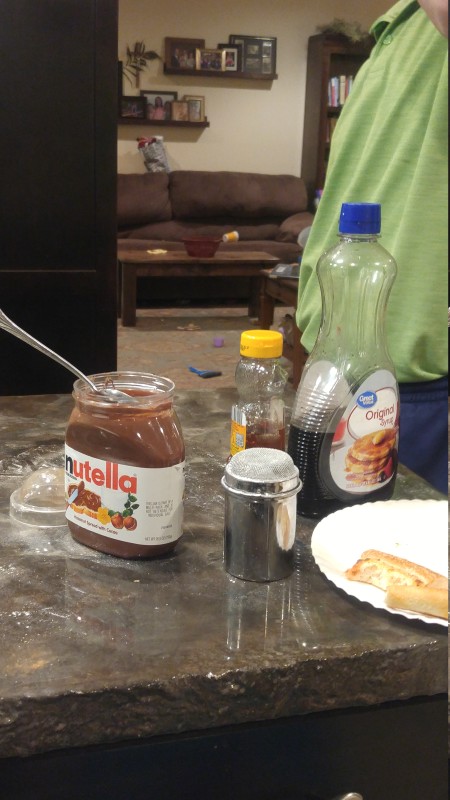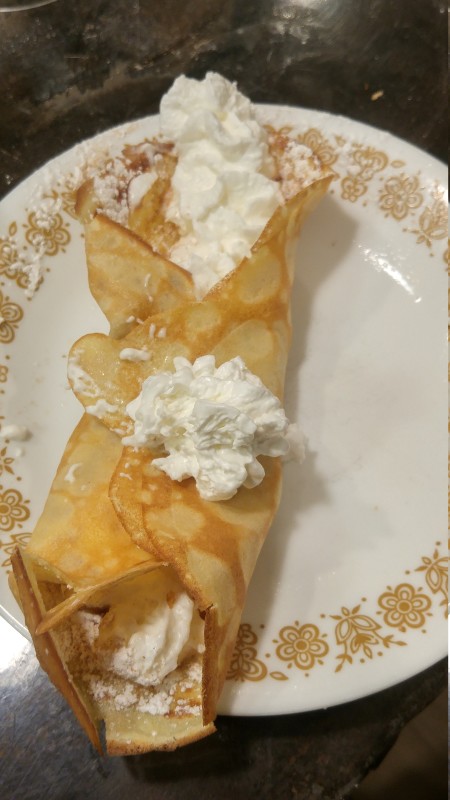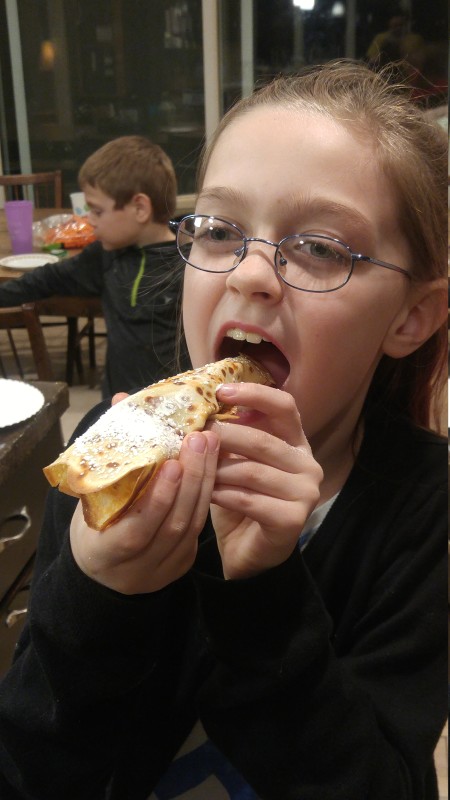 Traditionally in France crepes are served on this Feast day. There it is sometimes called "Jour de Crepe." It's also called Candlemas which is shorter and therefore preferable to saying "The Feast of The Purification of Mary and the Presentation of Our Lord" but also more confusing. So I just told the babies that today is the day Mary and Joseph took Jesus to the Temple and why they had to do that. Clara wondered how he had gotten lost and left in Jerusalem if He was just a 6 week old baby. I know.
The whole Feast can be a bit confusing and it doesn't help that Scripture lays out the whole of the Blessed Lord's childhood into 1 quick chapter, but I think this summary is a good explanation.
"In obedience to the Old Law, the Lord Jesus, the first-born, was presented in the Temple by his Blessed Mother and his foster father. This is another 'epiphany' celebration insofar as the Christ Child is revealed as the Messiah through the canticle and words of Simeon and the testimony of Anna the prophetess. Christ is the light of the nations, hence the blessing and procession of candles on this day. In the Middle Ages this feast of the Purification of the Blessed Virgin Mary, or 'Candlemas,' was of great importance." source
This is the first year that the babies decided to truly enjoy the crepes I made as much as I did. I used the recipe HERE. Our fillings were choices of; Nutella, whipped cream, jelly, cinnamon sugar, maplesque syrup, powdered sugar and of course the little baby Jesus. I wish I'd had fresh strawberries to add. Mmm.
By today all the Christmas decorations are supposed to be down and packed away until next Christmas. I confess I still have a couple things on shelves because I can't find their boxes but finally most everything has been sorted and boxed up and waiting for Phil to take to the basement because I was too tired to do that.