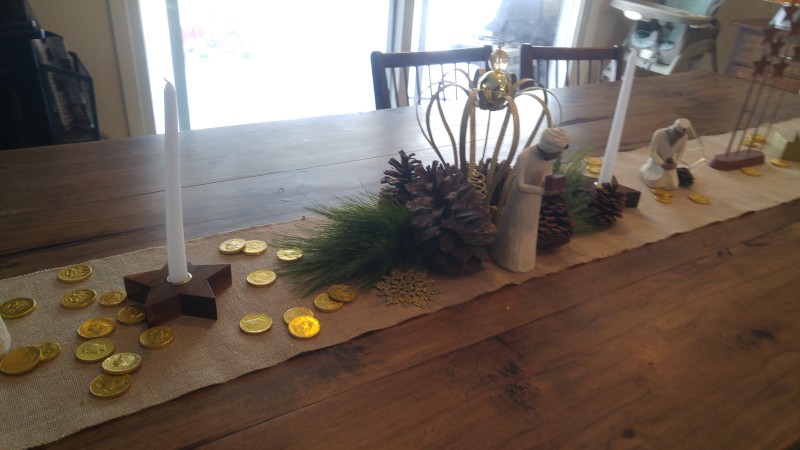 Blessed Epiphany!
I love this festival. This is a feast day of  such glory and exultation and for me, it's a nice way to gently ease myself down from the celebrating the season of Christmas brings. In some cultures Epiphany is called "Little Christmas" or the "Gentile's Christmas." This is the day we rejoice in the Light who has come to Lighten the Gentiles:
"I am the Lord; I have called you in righteousness;
  I will take you by the hand and keep you;
I will give you as a covenant for the people,
  a light for the nations,
 to open the eyes that are blind,
to bring out the prisoners from the dungeon,
 from the prison those who sit in darkness." Isaiah 42
And as Simeon says:
"For mine eyes have seen thy salvation, Which thou hast prepared before the face of all people; A light to lighten the Gentiles, and the glory of thy people Israel." Luke 2
It is the day we sing; "And may praise Thee, ever blest, God in man made manifest."
"The feast of the Epiphany of Our Lord commemorates no event but presents an idea that assumes concrete form only through the facts of our Lord's life. The idea of Epiphany is that the Christ who was born in Bethlehem is recognized by the world as God. At Christmas, God appears as man, and at Epiphany, this man appears before the world as God." Treasury of Daily Prayer
So, I really like making a pretty big deal out of it.
We detoured from our usual Feast this year. For 6 years (one rescheduled) we have had some families over for a dinner party to celebrate this day with us but this year we decided to have an Epiphany Open House for our entire congregation. I had fun planning some of the goodies we would serve.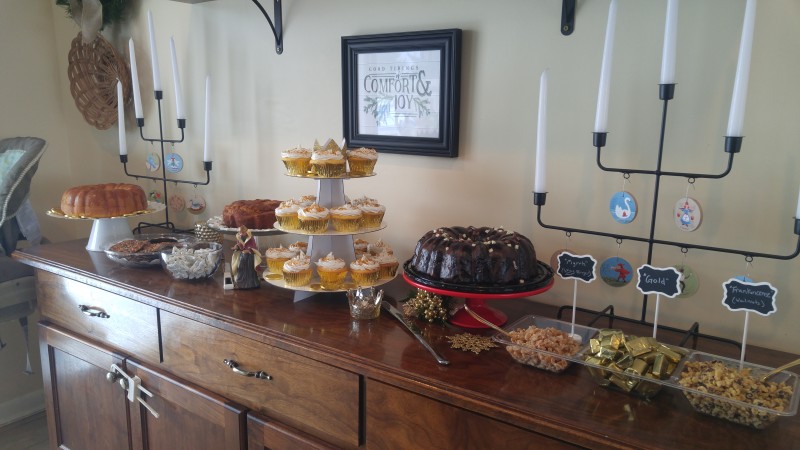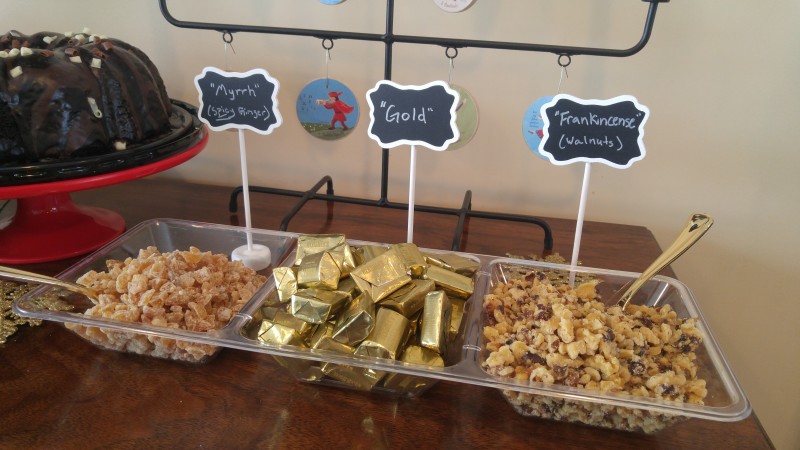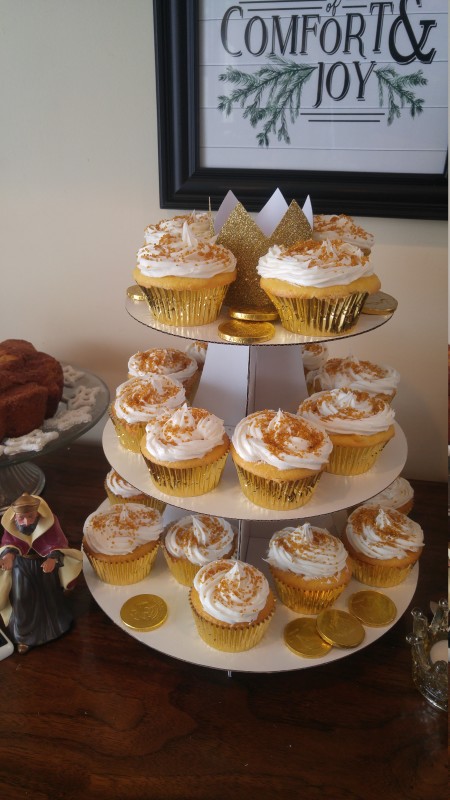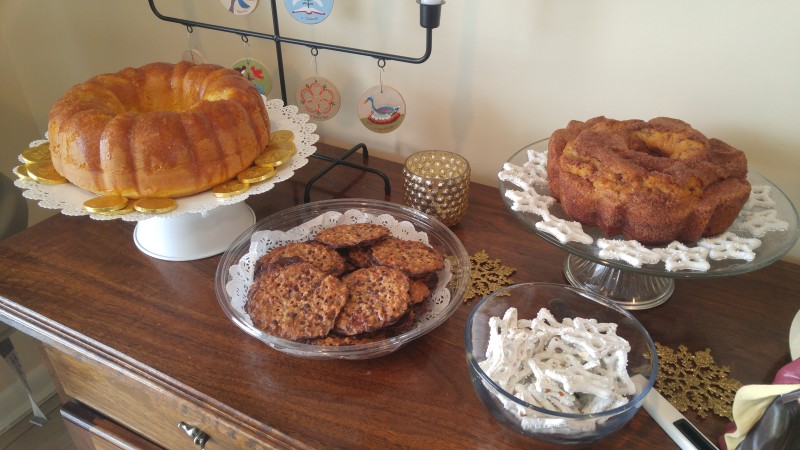 I made things a bit easier on myself though. I prepared my traditional Rum Cake and some cupcakes, but I'll admit to serving store bought everything else. Though I did add surprises in all those store bought items, so that's something. A Baby Jesus and some Gold in all the cakes. And wouldn't you know it? No one found a single thing that evening. No one but MY kids and that was after some pretty heavy induldging!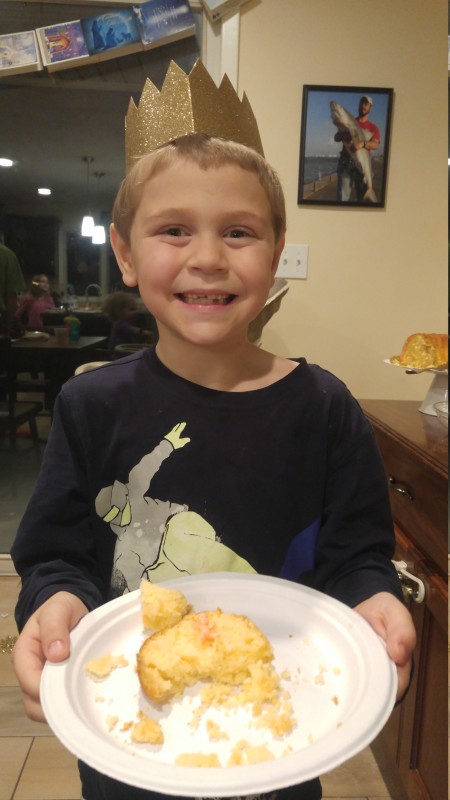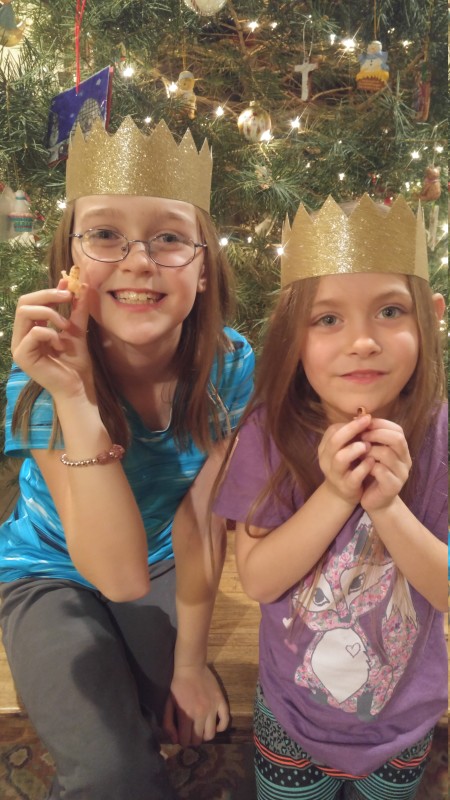 We had fun and it was so good to visit with the church members who were able to come to the parsonage that afternoon.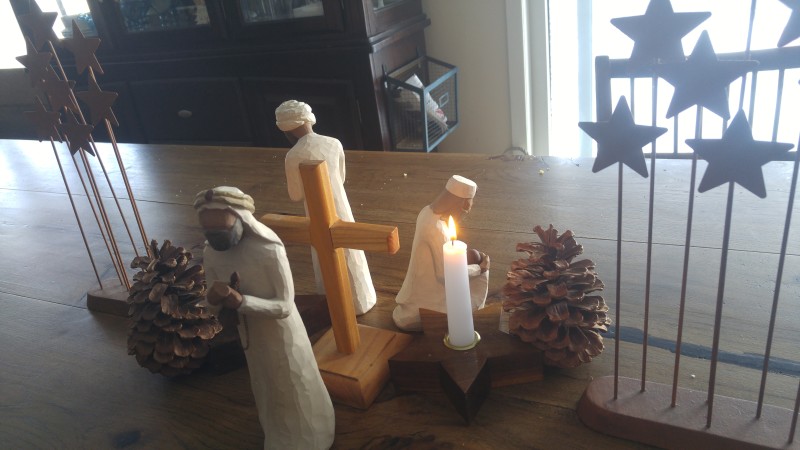 We continued celebrating Epiphany that Sunday as well.
"As with gladness men of old
Did the guiding star behold;
As with joy they hailed its light,
Leading onward, beaming bright,
So, most gracious Lord, may we
Evermore be led by Thee!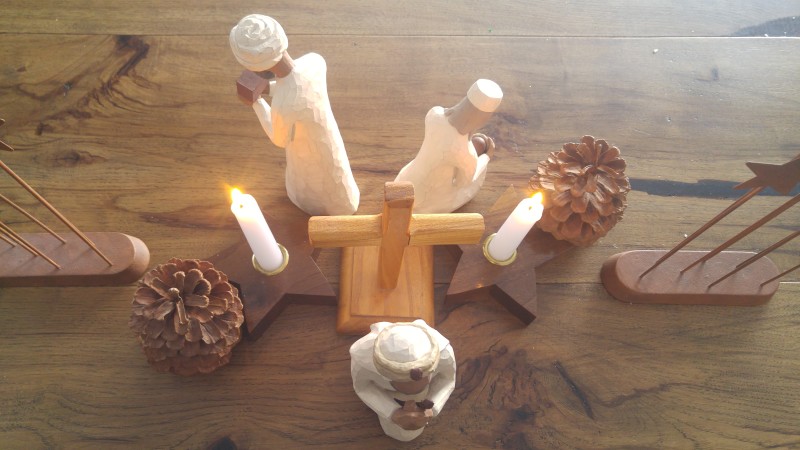 As with joyful steps they sped,
Savior, to Thy lowly bed,
There to bend the knee before
Thee whom heaven and earth adore,
So may we with willing feet.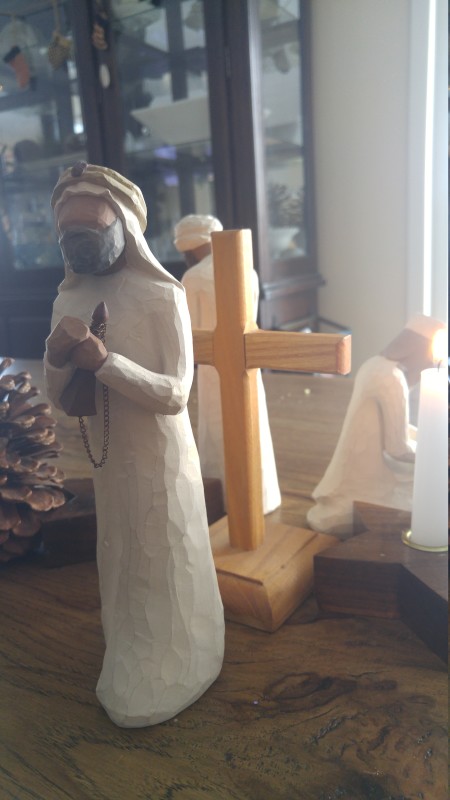 As they offered gifts most rare
At Thy cradle, rude and bare,
So may we with holy joy,
Pure and free from sin's alloy,
All our costliest treasures bring,
Christ, to Thee, our heavenly King!"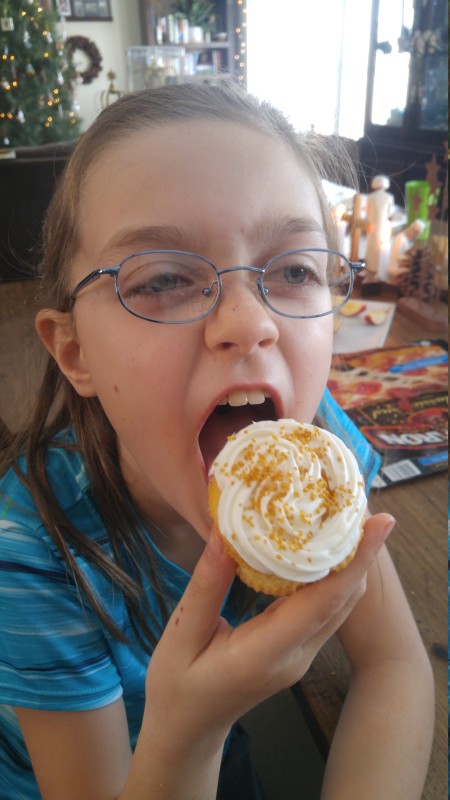 We had more goodies and kept finding those gold coins Mama hid in everything.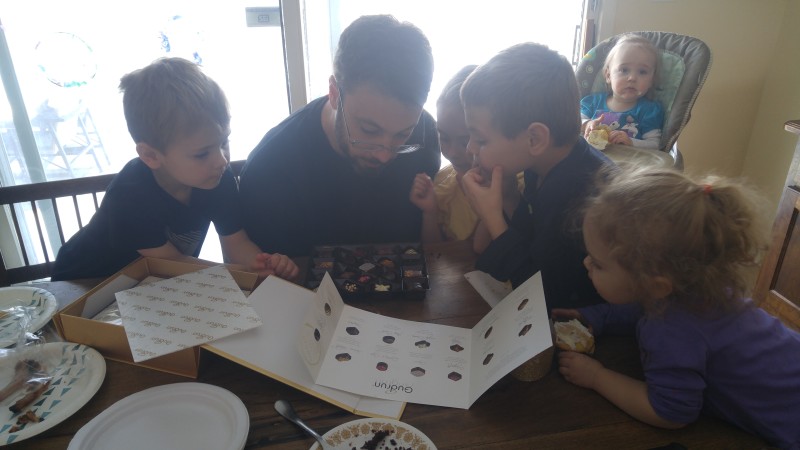 And we really enjoyed the delicious and decadent box of fancy shmancy chocolates we were given. The babies tried a few but sadly do not yet have the sophisticated palates needed to truly appreciate the finer things in life. Sorry babies. Mama and Daddy will finish the box though, don't y'all worry.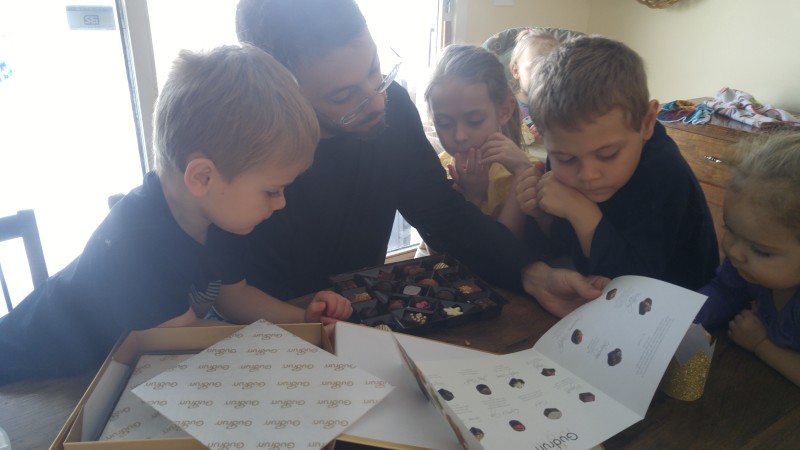 "Holy Jesus, every day
Keep us in the narrow way;
And when earthly things are past.
Bring our ransomed souls at last
Where they need no star to guide,
Where no clouds Thy glory hide.
5. In the heavenly country bright
Need they no created light;
Thou its Light, its Joy, its Crown,
Thou its Sun which goes not down.
There forever may we sing
Alleluias to our King!"
"As with Gladness Men of Old"
by William C. Dix, 1837-1898