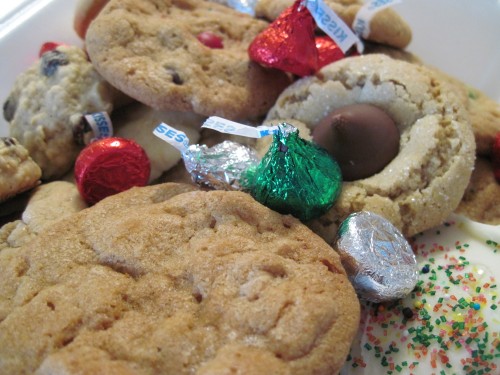 Cookies were delivered this morning from our church's Altar Guild! I slept in a bit this morning and found two happy little girls when I woke up.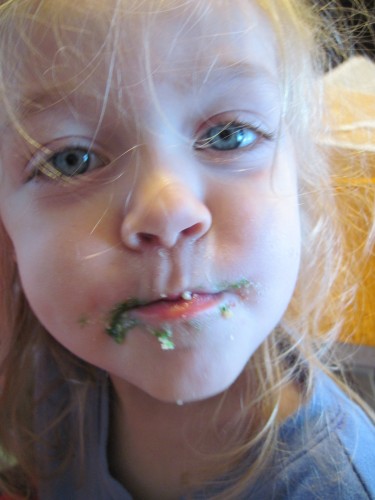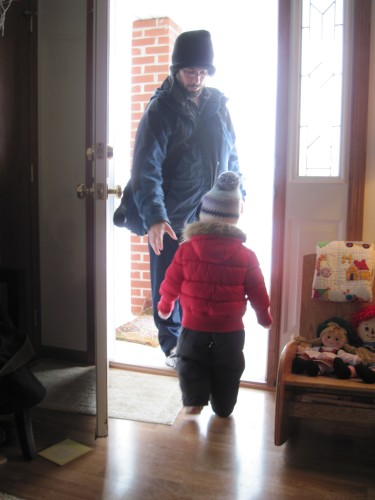 Lily going to the post office with Daddy and wearing her snow pants for the first time this year.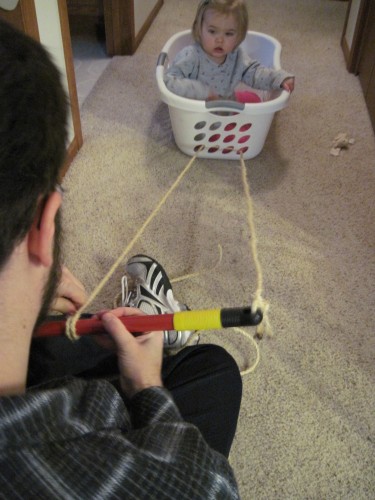 Phil made the girls a sled.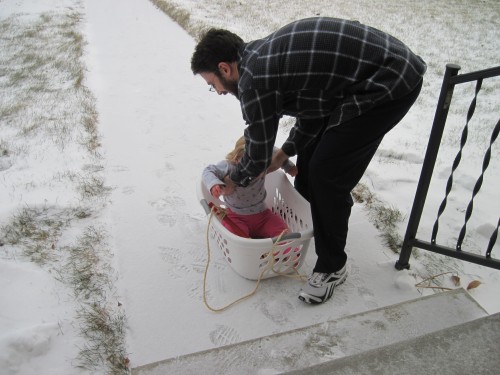 Of course he had to test run it outside!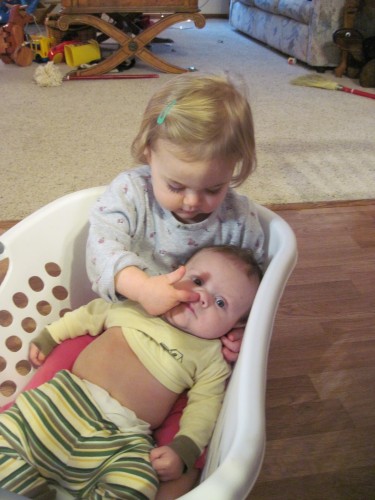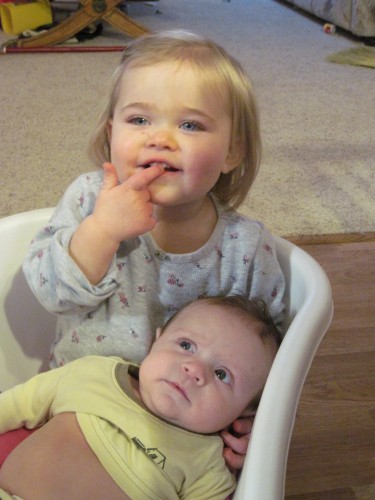 Ummm, I will remain silent on what may or may not have occured here.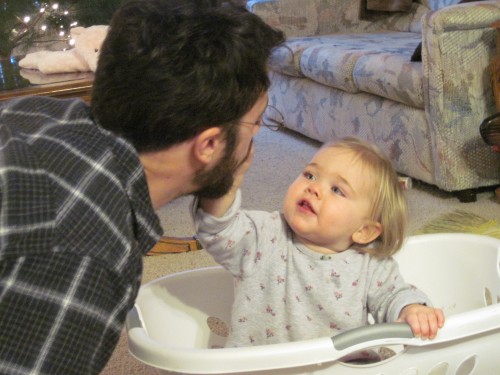 And what may be about to occur here.
This is for you Grandpa, the girls are loving their horse!