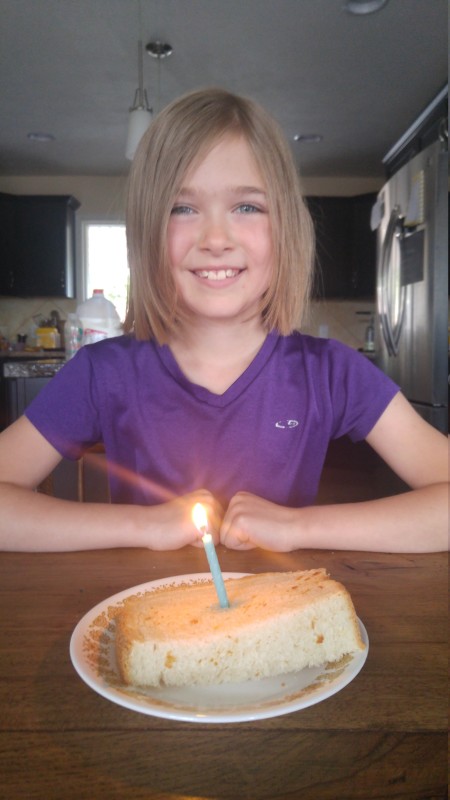 Yesterday Clara turned EIGHT! These babies aren't so much babies anymore as big kids, the reality is sinking in…kind of.
They all love the bread I make in the bread machine. I haven't done that in a long time so I made some this week. That was all Clara wanted for her Birthday Breakfast, a piece of bread.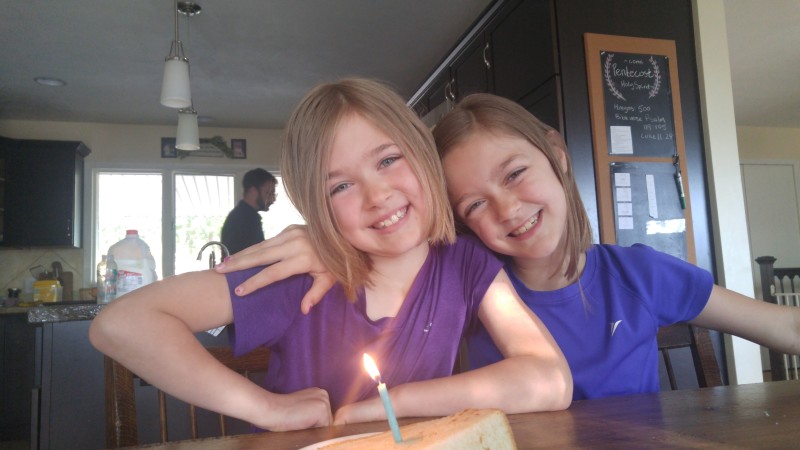 For 6 weeks these two are the same age.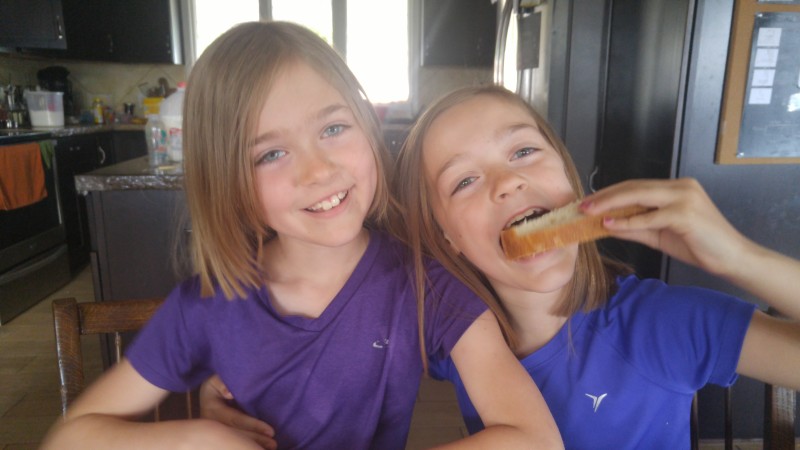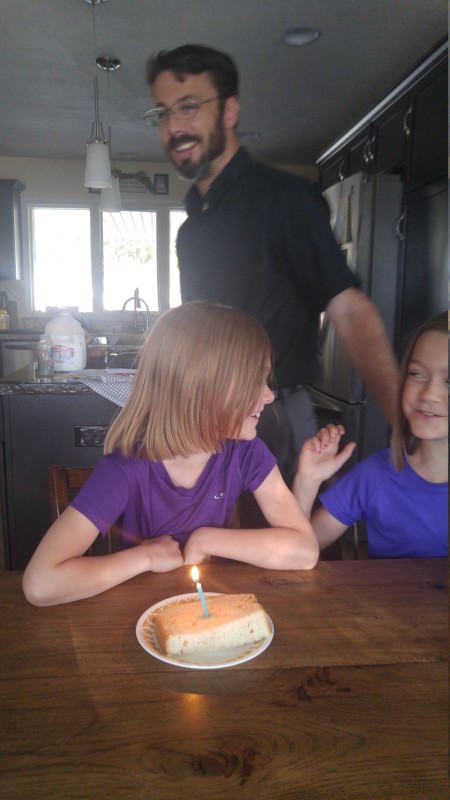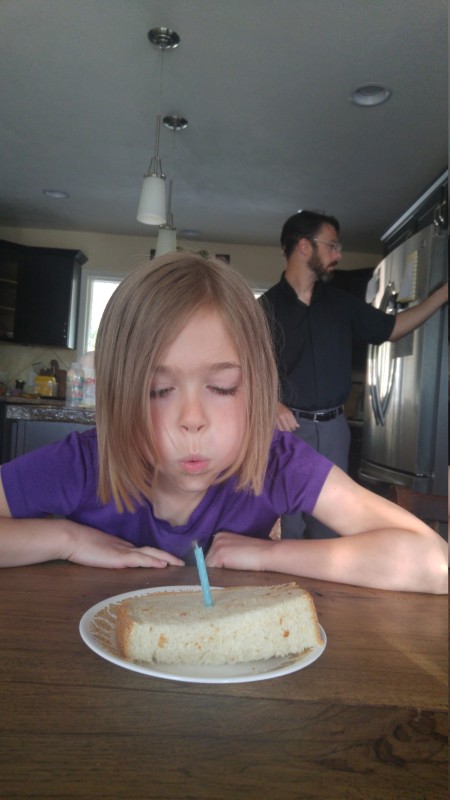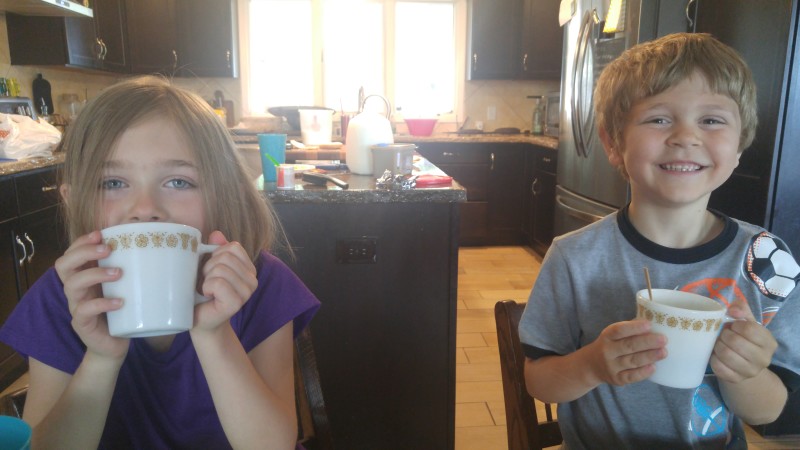 A cup of Birthday Coffee with Mama. Gerhardt reeeaaly wanted in on the cup of coffee joy too.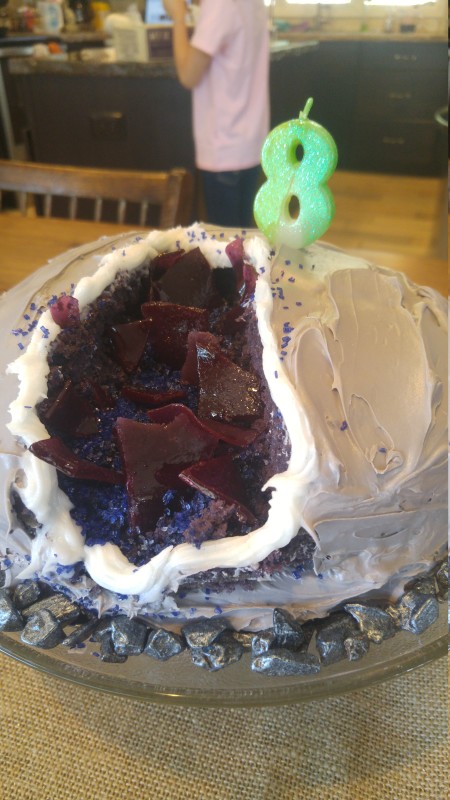 Clara wanted a "Rock Party" for her birthday celebration. And no, not that kind of Rock. Actual rock. I thought that sounded pretty easy, especially making a cake that looked like a rock.
I decided to try to make a pretty Amethyst Geode cake….it turned out to be way trickier than I'd expected making those ding dong crystals.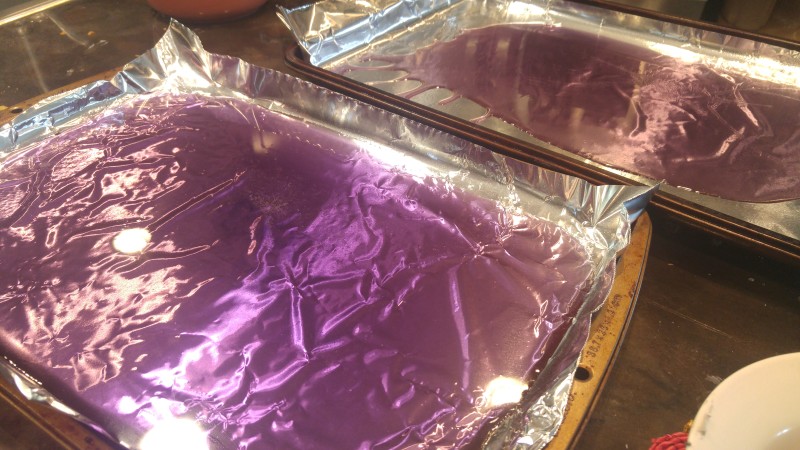 I could NOT get any concoction of sugar candy to set up hard enough to crack. Finally my last attempt worked out well enough to be hard for a few minutes before it started to slump limply to the side. Oh well. It was a learning experience and I think the "Geode" cake turned out fine enough! I added some sliver nugget rocks I found at Hobby Lobby for garnish.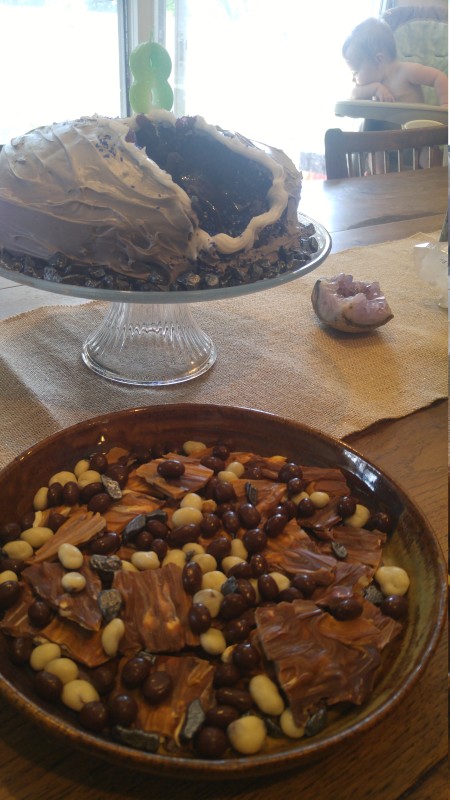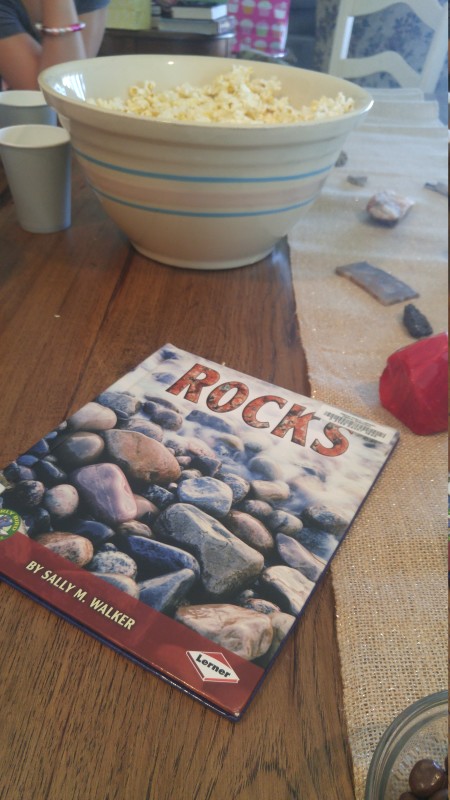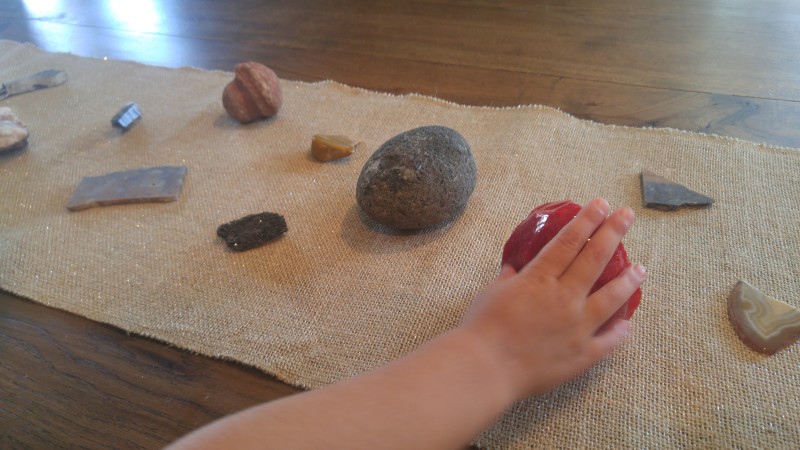 Phil dug up his old rock collection he's been toting around for years. It was perfect. The kids loved looking at all the different rocks.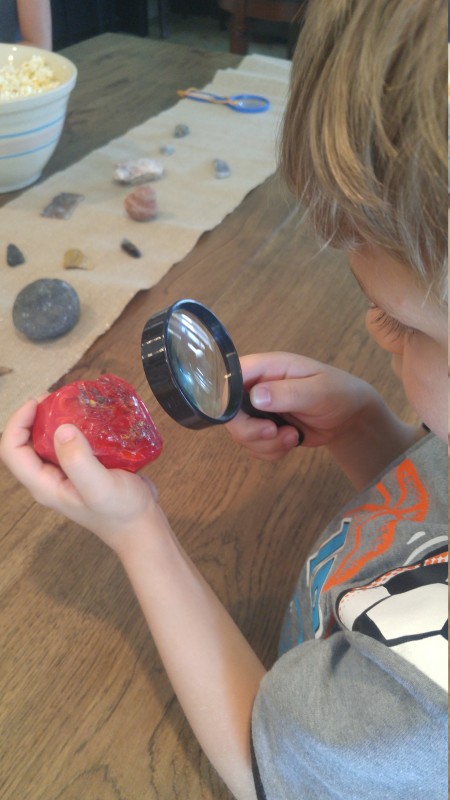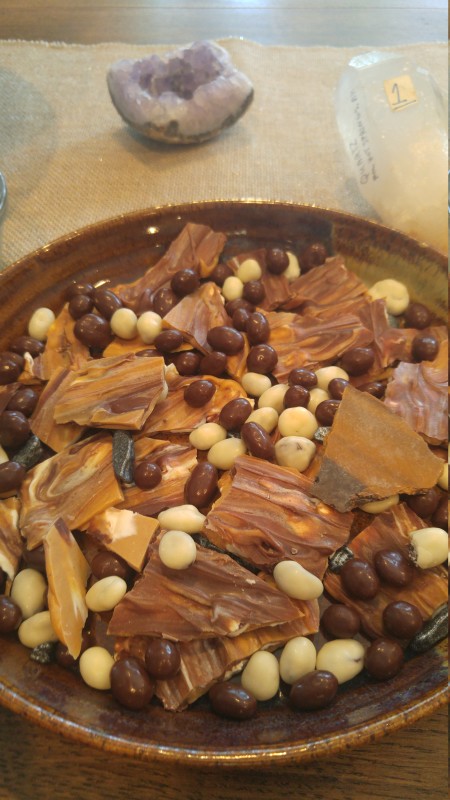 Some yogurt and chocolate covered raisins seemed like nice snacks. I also made "Rock" bark from peanut butter, white and chocolate chips. Easy peasy. Can you spot the REAL rock in the pile? We were sneaky and gave one to Daddy. Hee Hee.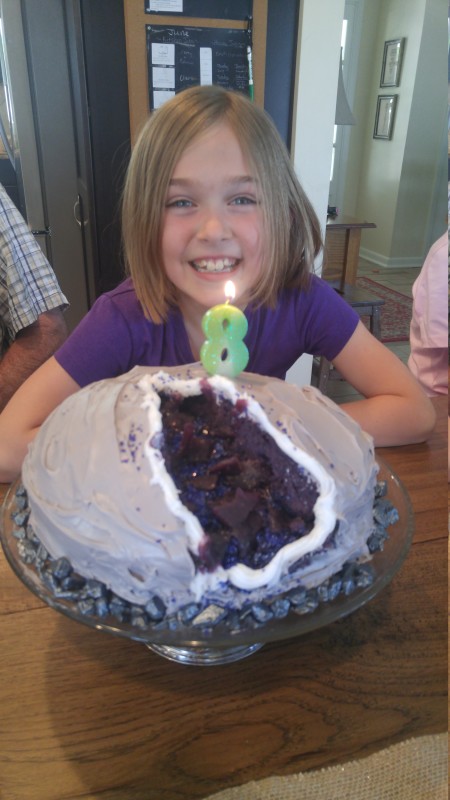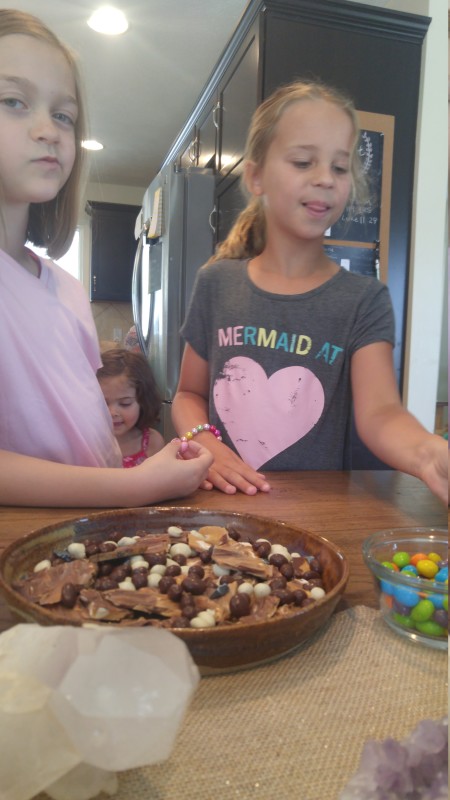 Clara invited Lily's BFF to join the fun.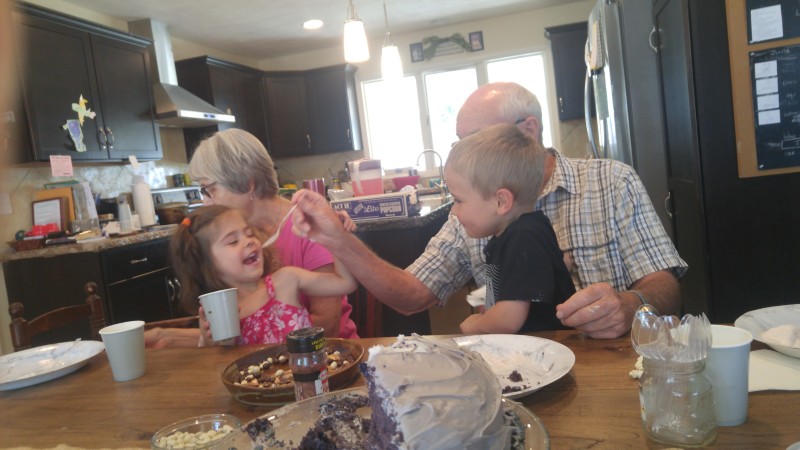 And our "Nebraska Grandparents" came down for the afternoon.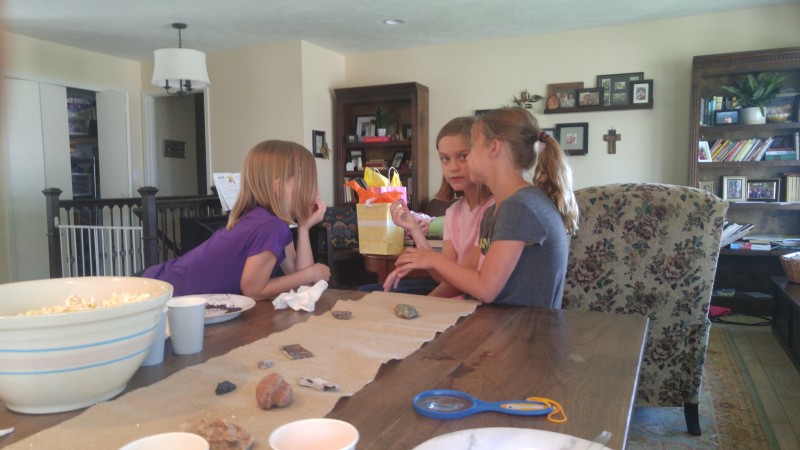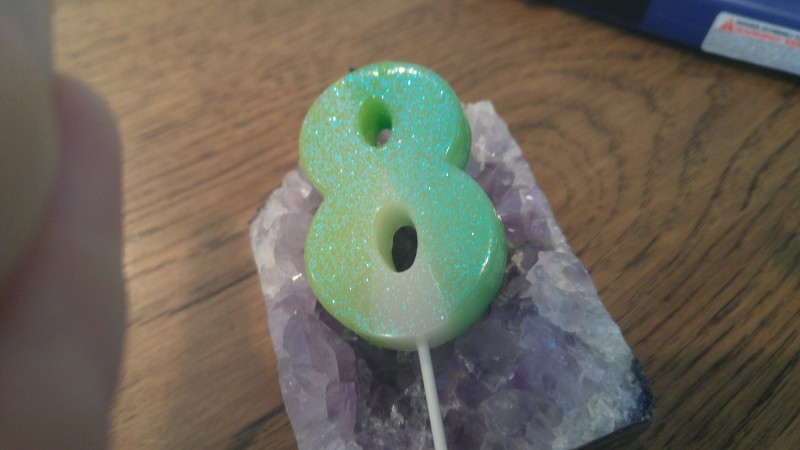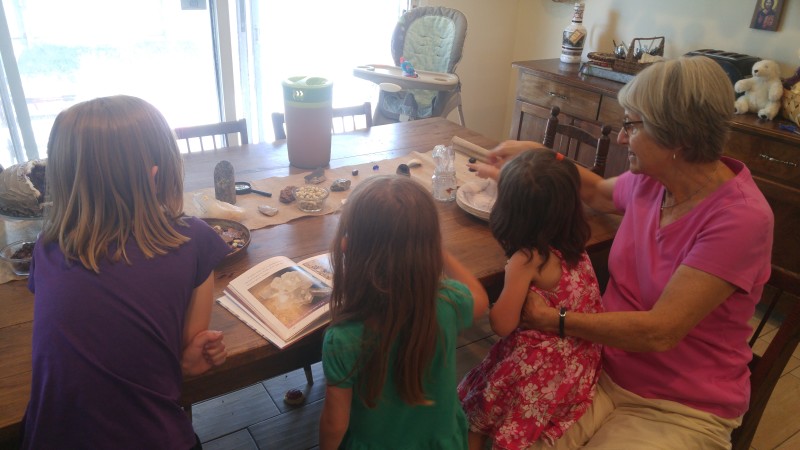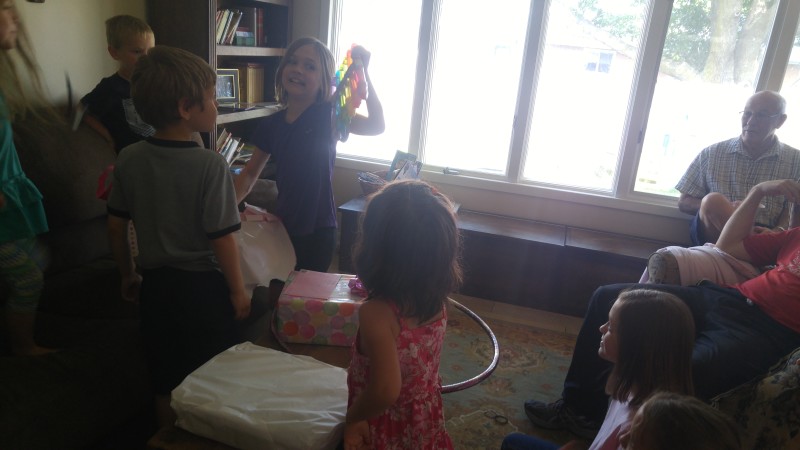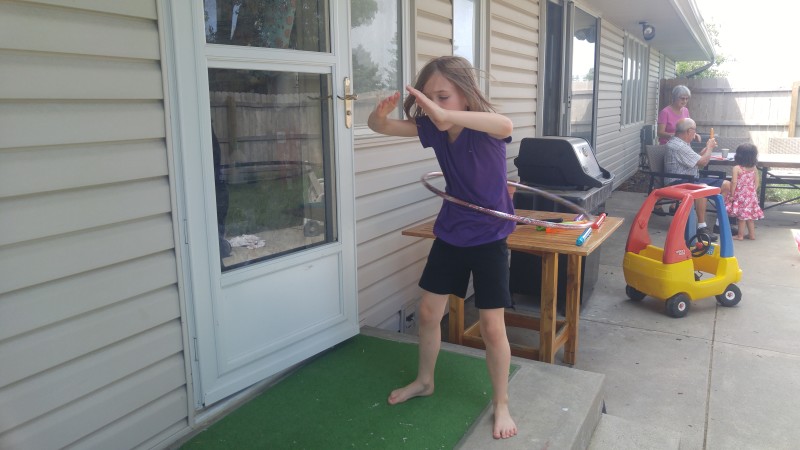 The girl can work a Hula Hoop!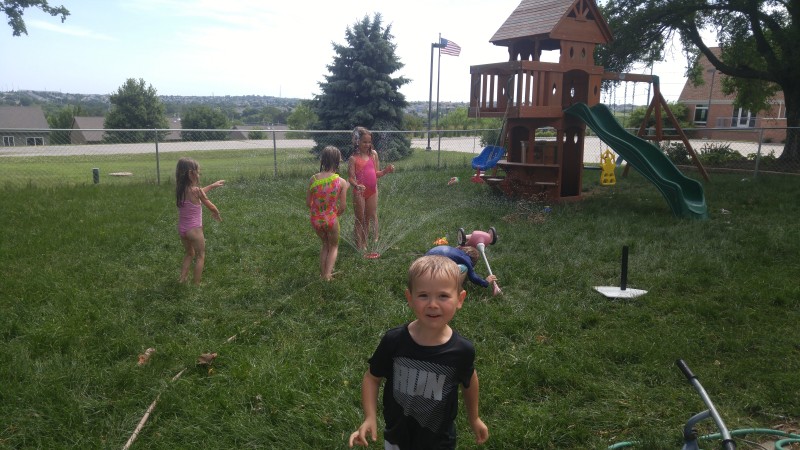 And of course such a hot day requires some Sprinkler time!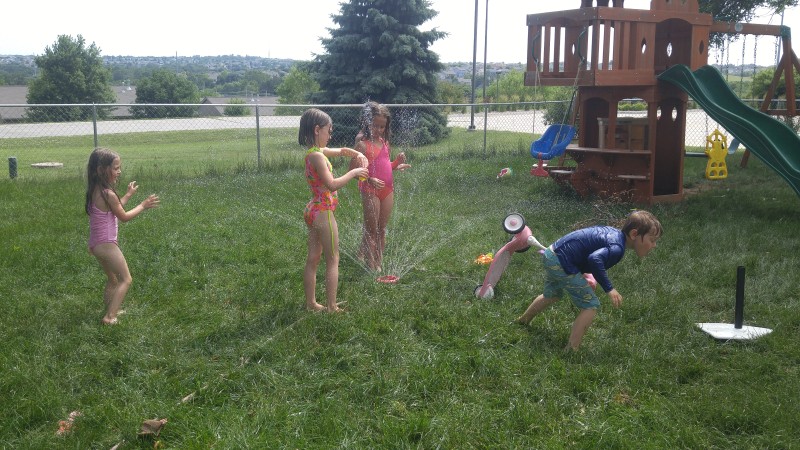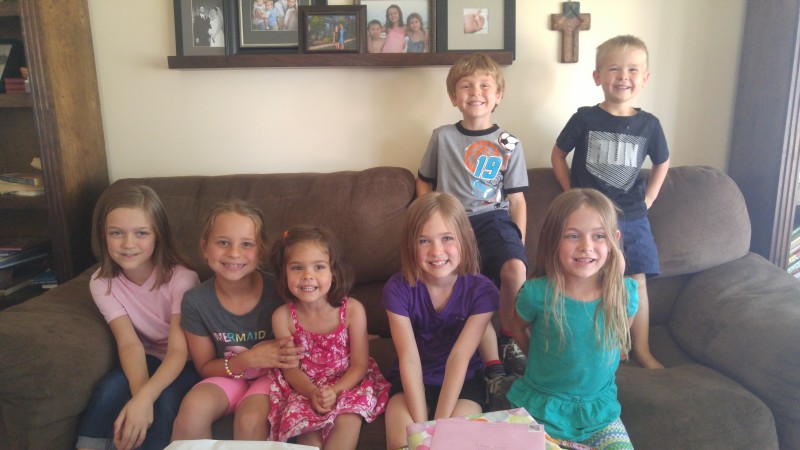 Happy Birthday dear Clara! We love you!
PS, Your party ROCKED!