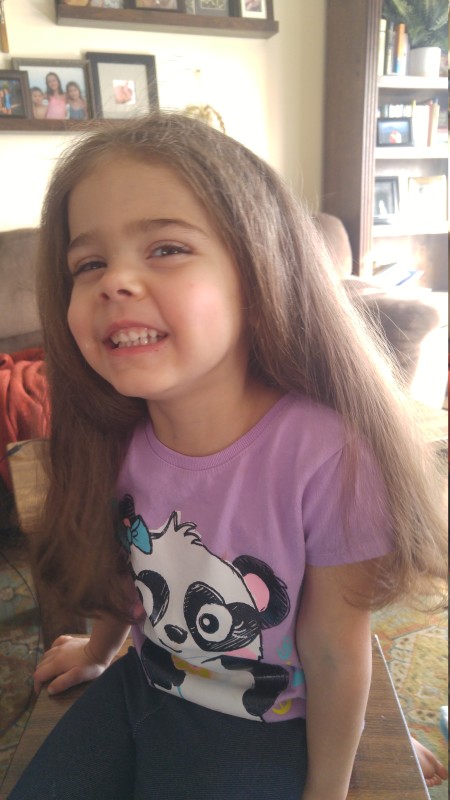 It was finally time. I was over my emotional attachment to Mercy's beautiful hair. If I had more time and patience to do anything with it, if it would have stayed looking nice for more than 5 minutes whenever I did find the time to fix it and IF I didn't have to keep fishing and untwisting every kind of toy and food imaginable out of it everyday, I would have left it long and lush.
BUT.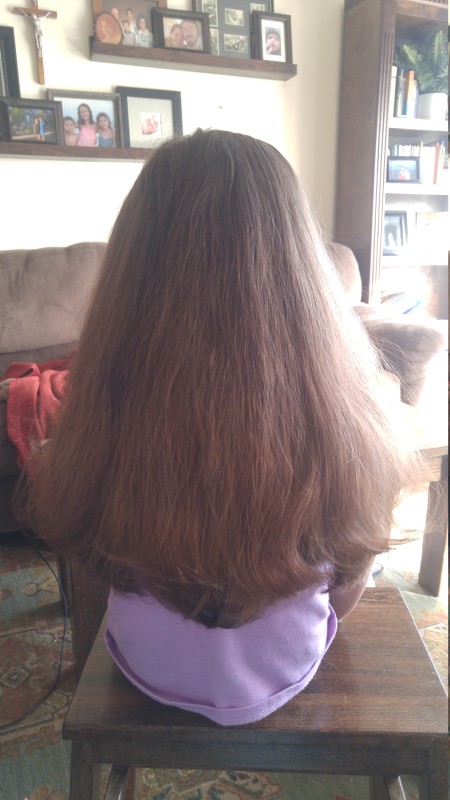 I was done. I got it brushed and untangled and took one last picture of it. (note, this is actually after 2 inches had already been trimmed off!)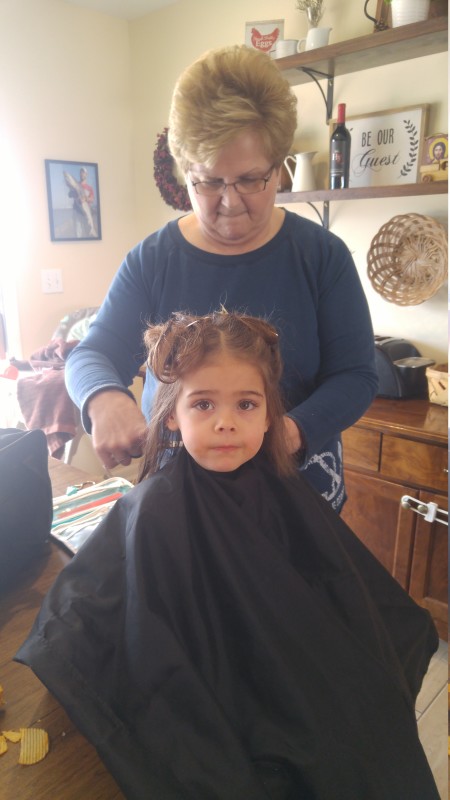 Then I had a kind member of our church come over and CHOP!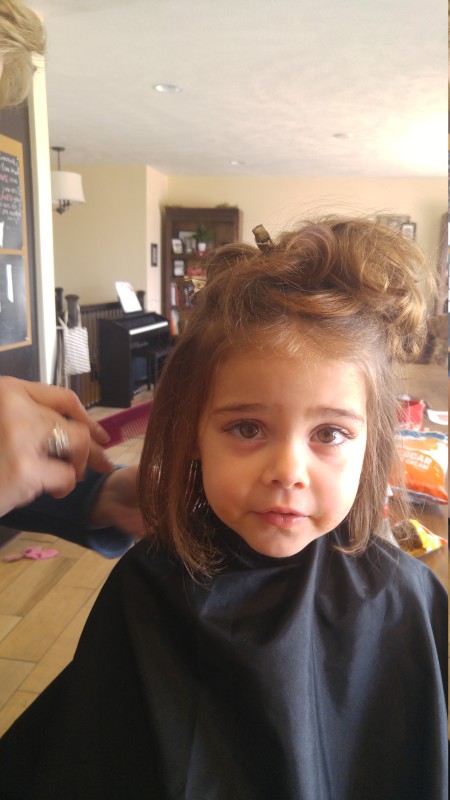 She could not believe how thick this baby's hair was!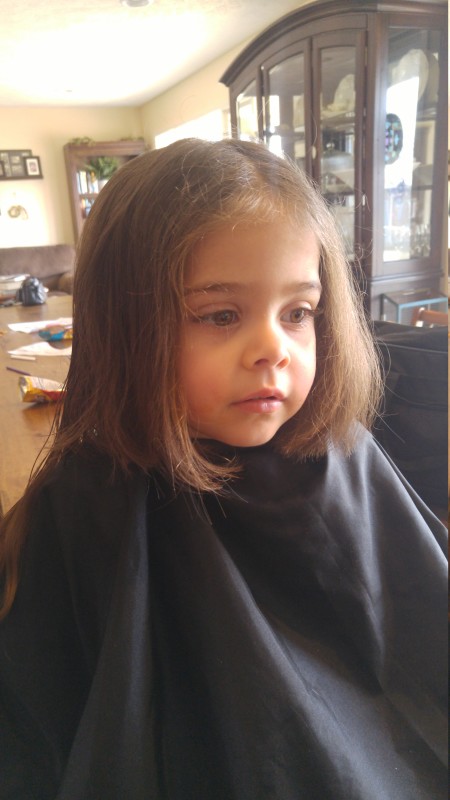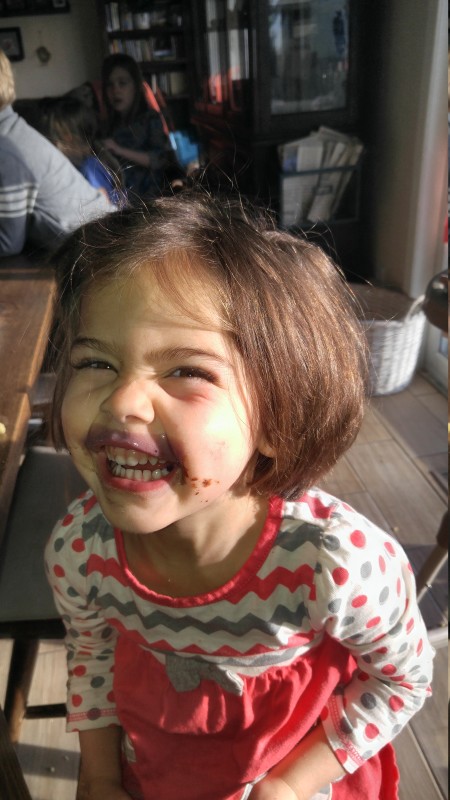 Et Viola!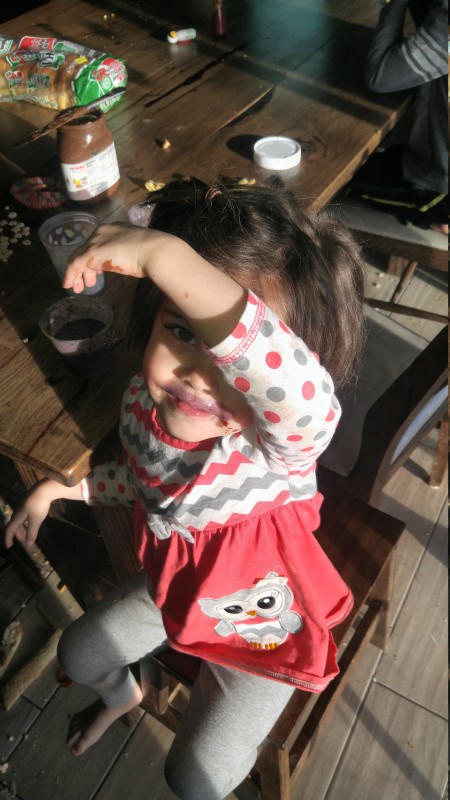 I like this so much better. It's so much easier to take care of. And I think it kind of suits her! This might conclude the Epic Hair Chronicles but knowing Mercy, I kinda doubt that.