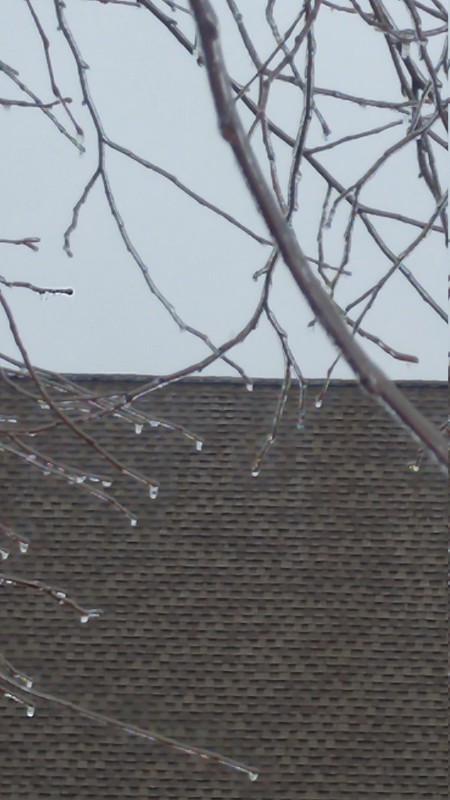 Living Seasonally
There are certainly seasons of life when it's not as easy to answer the question, "How are you doing?" In this season we have mourned death and fought illness. I haven't been to church since Christmas morning. Every weekend we've had a baby sick with one thing or another. This season of life has left me tired, more tired than I already was, and weary. And longing for something though I'm not sure what. Heaven probably. Longing for "normal" but I have no idea what that even is anymore. Longing for what we no longer have to be given back, that joy of awaiting our son's birth. Longing to feel good in my body instead of pain and sickness. Longing to not hear anyone crying or arguing or whining!
How am I doing? I don't know. I'm tired and longing. But I know God is good and still takes care of me.
And He even gives me a chuckle.
The day I was sick and couldn't get out of bed I found myself being a Mary Cassatt painting.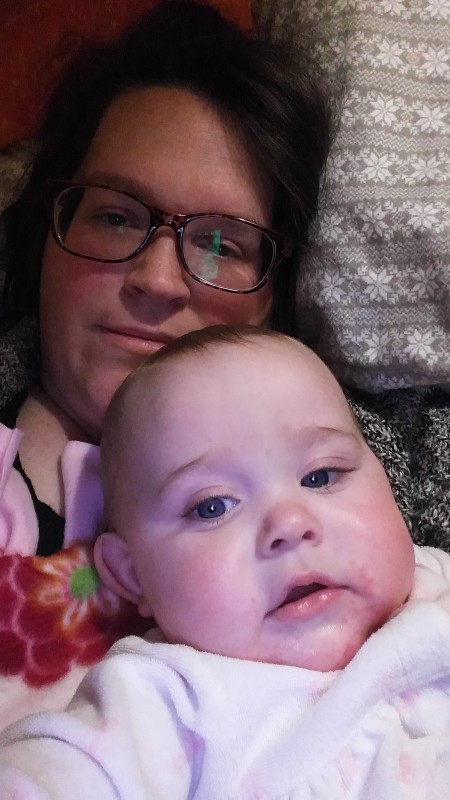 I was holding Josephine and thought, Hey I know this picture!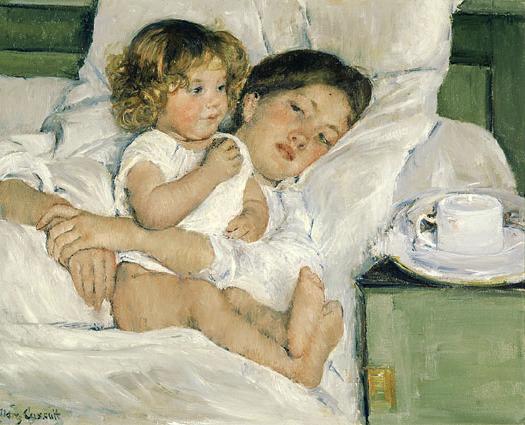 Right?! Though that baby looks a lot like Martha. Wish this had occurred to me earlier that morning while I was holding her!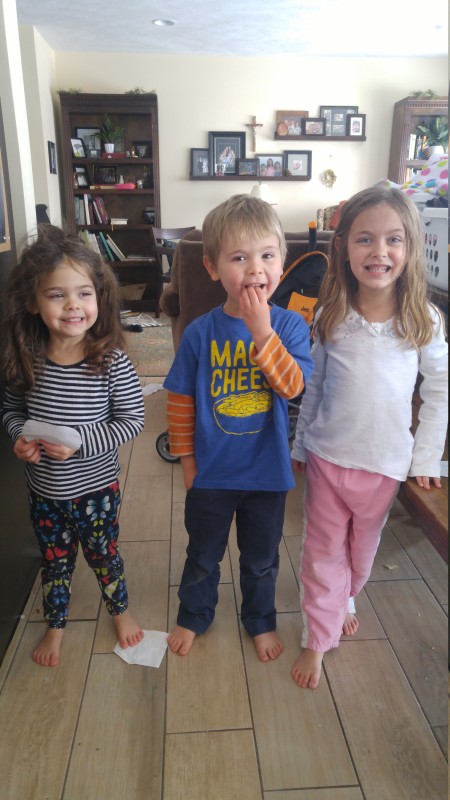 Turning Pages
I'm almost finished with The Mother of the Reformation about Katie Luther. Don't read this one unless you like a lot of history and I mean nitty gritty history or who owned, bought and sold what piece of land and for how much, and finding out that we don't know a whole lot about Katie Luther other than what a bunch of other people wrote about her in passing in letters! Of course I like that kind of stuff, so I've enjoyed it.
Also I'm reading House of Living Stones. It's a fun one.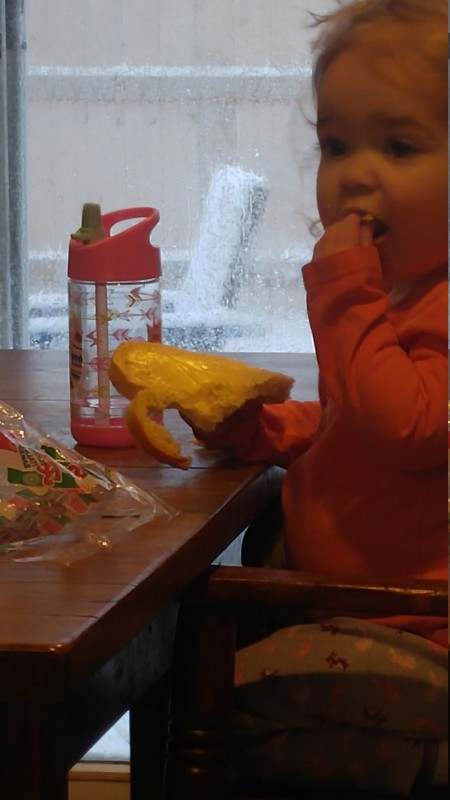 Establishing Rhythm
We're getting back to routines after Christmas. I still find I wander around from one baby to the next most of the day tending to little things here and there and then realize I didn't wash the towels or empty the dish washer so good luck finding a rag or a clean bowl for your cereal tomorrow!
It's fine I guess but very frustrating at the same time. I'm trying to get back to my Daily Schedule just to give myself and guideline for the day instead of winging it.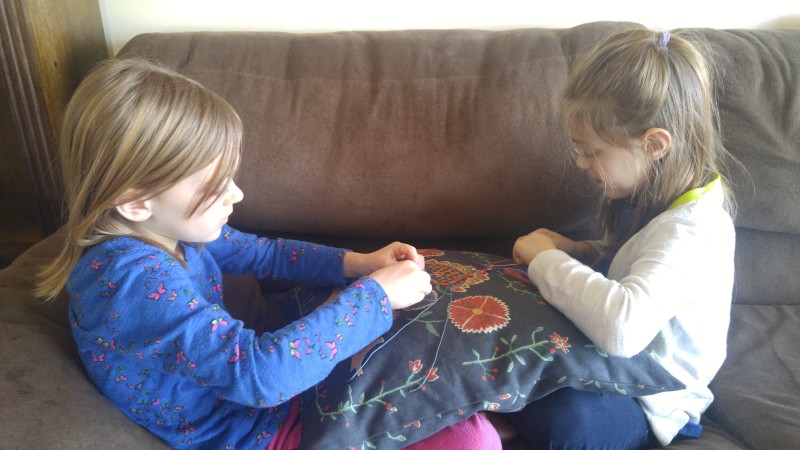 Creating Beauty
For Christmas break I had picked up an embroidery kit for me and the girls to work on during the break. We didn't get around to it but I did pull it out last week. We learned a couple easy stitches before bed time. They loved it and I loved seeing them enjoy it and create something.
I wanted to come up with something else we could create together and remembered how much I liked making "Friendship bracelets" as a girl. We watched a great tutorial on making several different kinds and since then it's become an obsession, especially for Clara. She's made about 7 or 8 bracelets so far.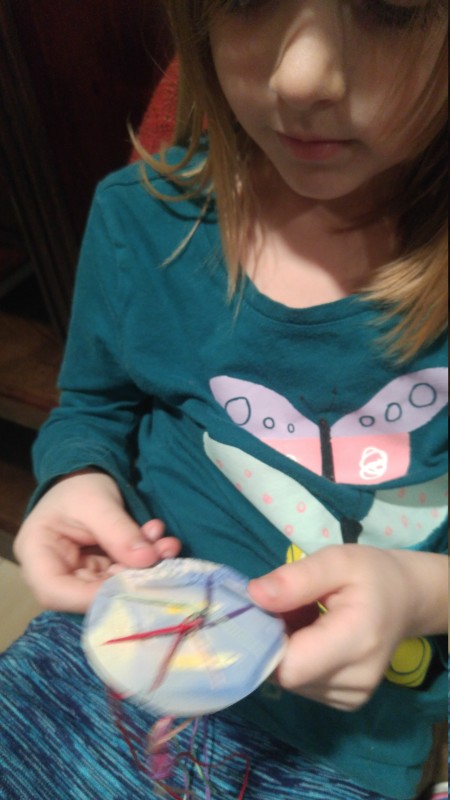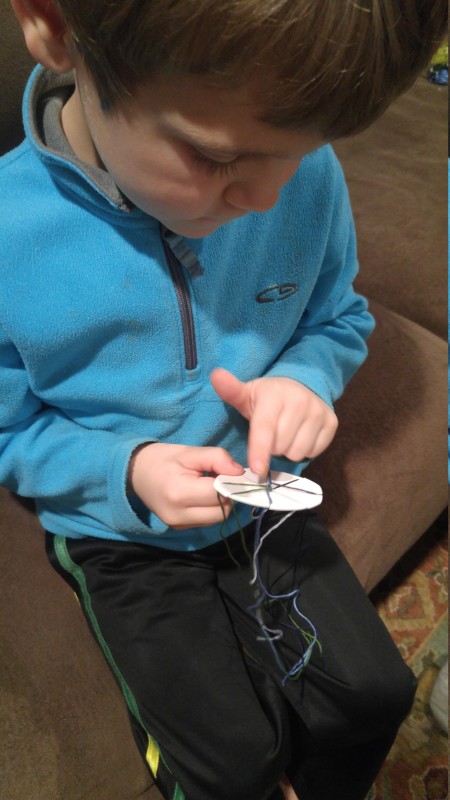 Even Gerhardt and Esther have gotten into it, but then realized it  was "taking FOREVER!" to finish a bracelet and lost interest.
Nurturing Hearts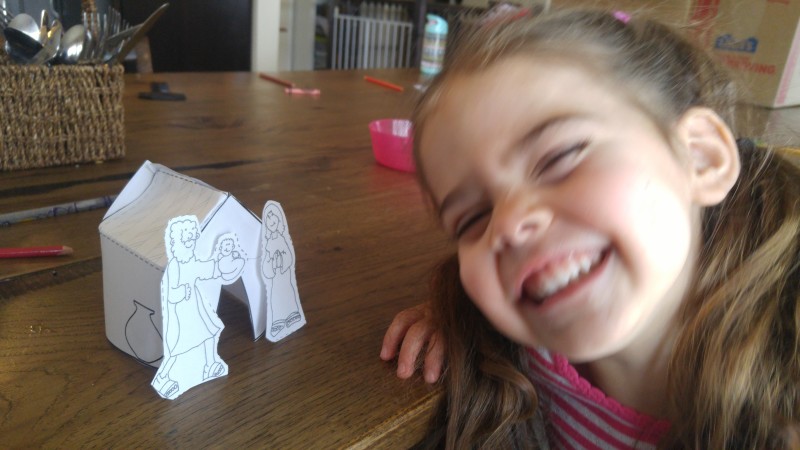 We've kept some meager observances of Commemoration days through January. The 20th we remembered Sarah, Abraham's wife.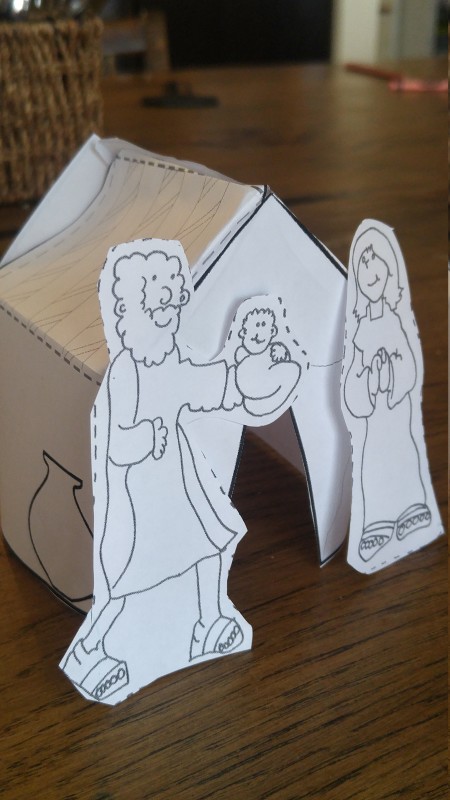 For the day of St. Titus the girls made Thank You cards for Daddy and our other pastor here. And we dropped the ball on all the other days.
We do continue as best we can with morning and evening Bible Times. In the morning I'm mostly just doing memory work with the kids. We recite our Catechism reading together, the books of the Old Testament, our monthly Bible memory verse (for January Ephesians 4:32) and then pray Luther's morning prayer together.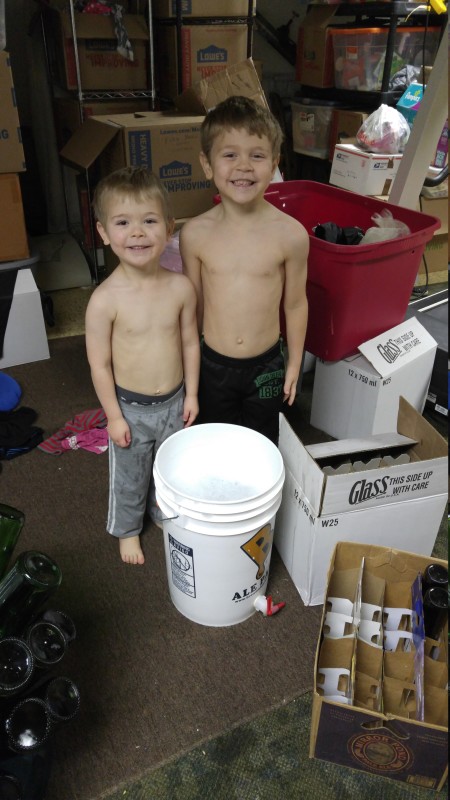 Nurturing Minds
Let's just say our babies will one day know a lot about two very important life skills; brewing beer and catching sharks in the ocean.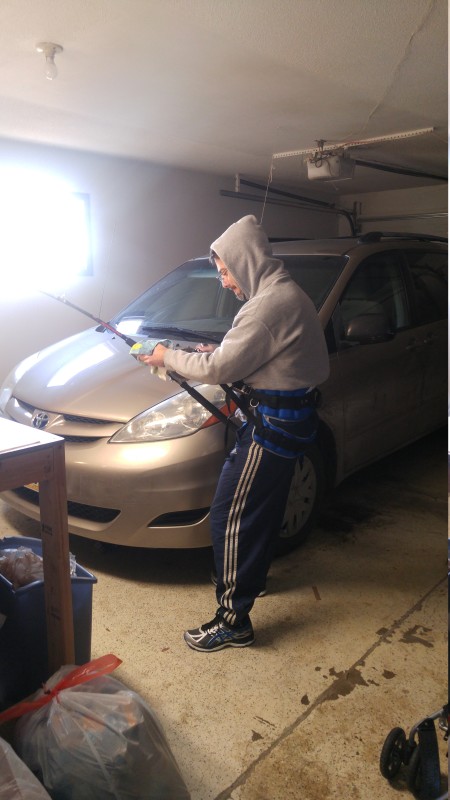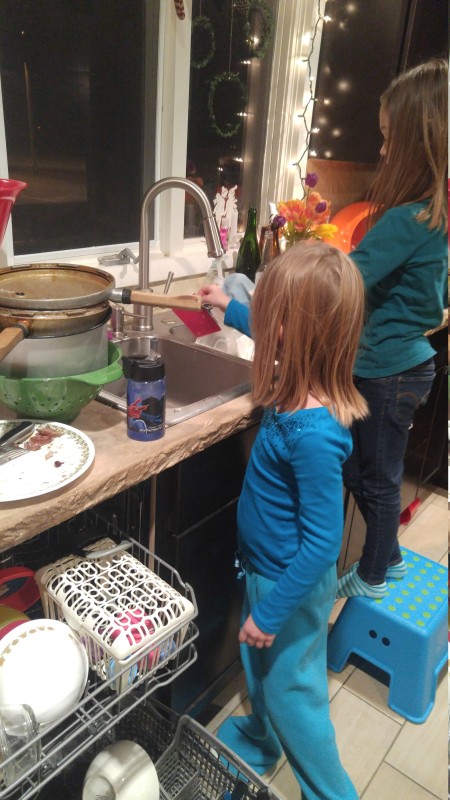 Nurturing Hands
We have entered a very different stage of home life. The world of bigger kids has some amazing benefits. Big kids can do the dishes! The tunnel of Toddlers and Infants is a long one. There are times you don't think you'll ever see the day when your children can find the toilet, Then one day there they are putting a glass bowl into the dishwasher! It's a miracle!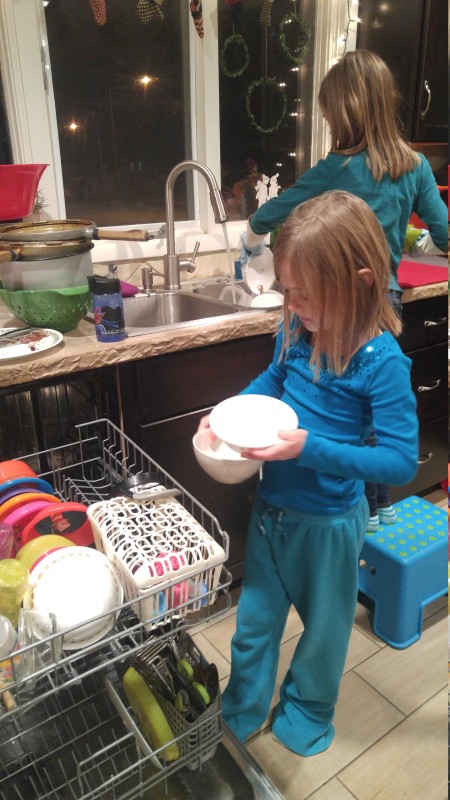 Nurturing Bodies
Getting creative with Summer Sausage.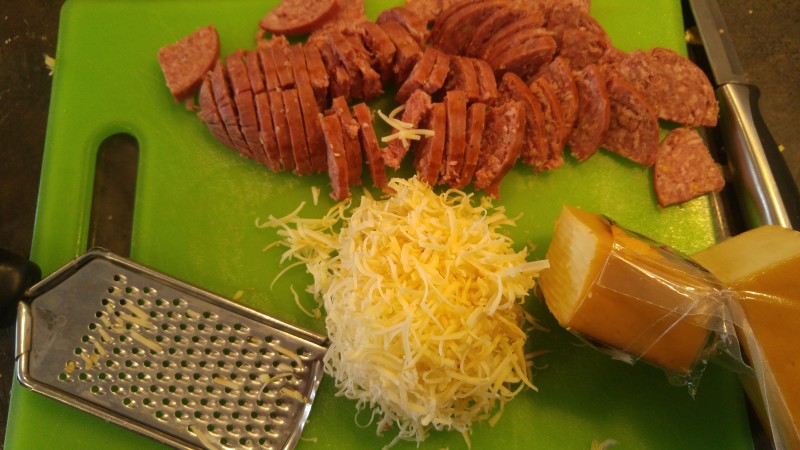 Sometimes just slicing it and eating it on a cracker gets boring. My solution, pizza!
Nurturing Senses
I might rue the day I let the babies know Bob Ross is now on Netflix.
Tending The Earth
We haven't tended the Earth but we have done some tending to the sock drawer. We spent the morning making matches and getting rid of excess. The girls actually said, "Mama this is fun!"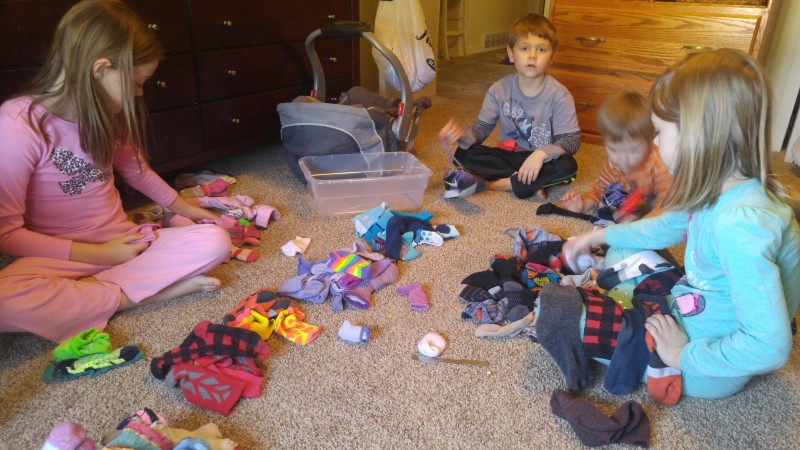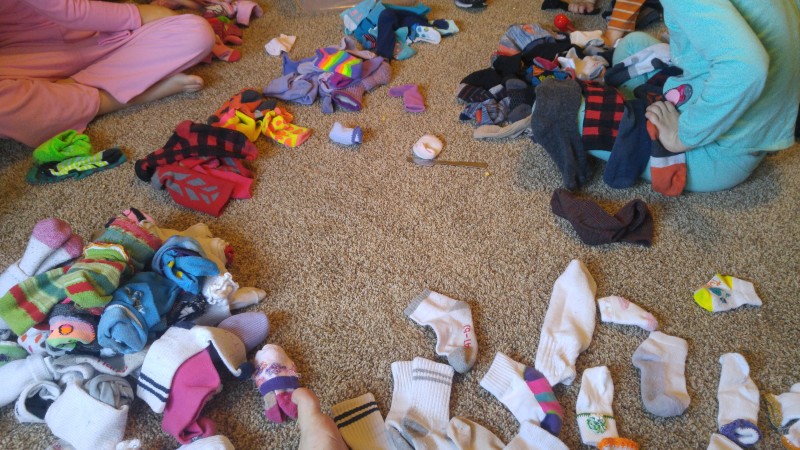 Capturing Time
And while we sorted socks the boys were busy being the James brothers. Seriously. What in the world?