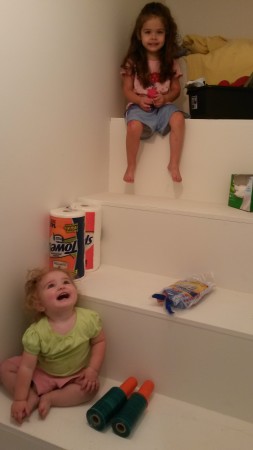 It's been a slow process of settling into our new home. Having a baby right after you move doesn't lend itself to getting much done right away but we're getting there. I LOVE having a mudroom! This is the large space  off the kitchen and garage that we were able to use for Grocery staples, all our seasonal wear like jackets, winter wear, swim wear, swim towels, umbrellas, shoes, backpacks, our washer and dryer, a utility sink and this massive and strange closet.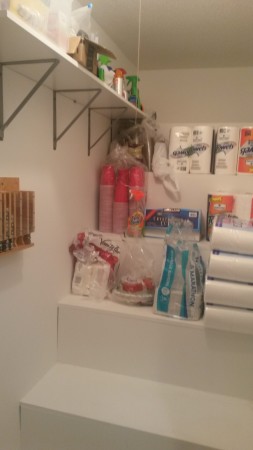 Phil installed a shelf along the wall of this very odd space. We have 2 of these in the house and it took me a while to figure the best way to make the space efficient. I can step into the closet since I left the bottom 2 steps mostly clear and then reach the junk I've stashed up and way back on the top shelf. Weird. I know. But a lot of space I suppose.
That brown box on the wall is something I had Phil's dad make for us several years ago. It's a battery dispenser, to hold and organizes our batteries.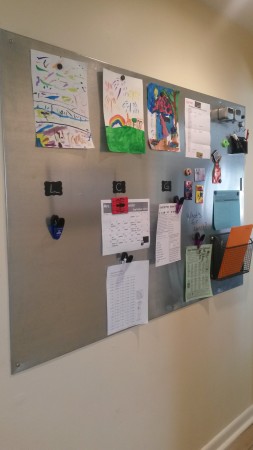 And here is "The School Board." I think it's working really well. This has been cooking in my head for a long time. With 4  kids in school and more kids to begin down the line I needed a huge space to organize papers, calendars, folders and other miscellaneousness that comes home from school with each one.
Our mudroom area had ample wall space for my vision to take form. It's not the prettiest thing, maybe someday I'll make it look cutsey, but for now it does the job I needed it to do. It's also right by the kitchen so I see it and walk past it all day long. Something I knew I had to be able to do or it would be pretty ineffective.
Phil bought some super magnets that allowed me to attach a metal basket to the steel for the kids to drop their folders in everyday after school. Then I can go through them later and see what needs attention.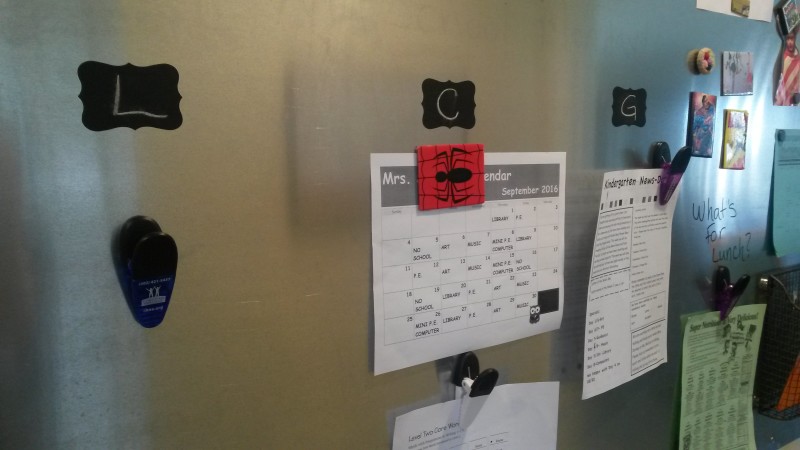 Each baby has a space on the board for their own papers and a clip to hold their homework for the week. For now this is working well. It will probably get tight as we add more kids to the board.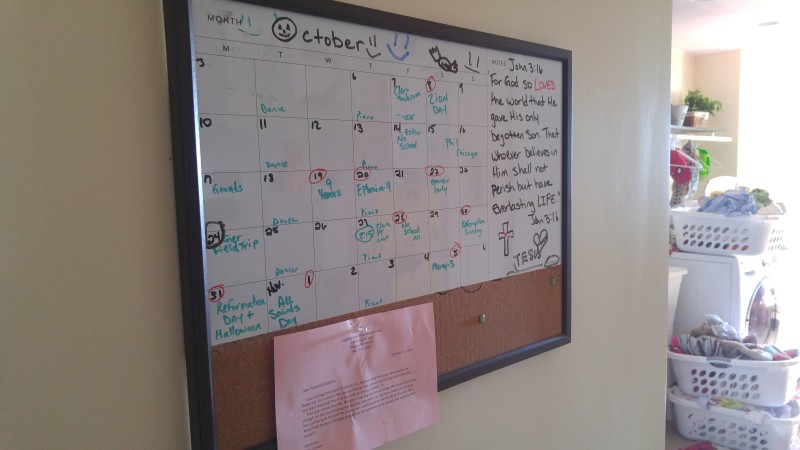 I've added a dry erase calendar on the other wall across from this board for a glance at all of our family activities for the month.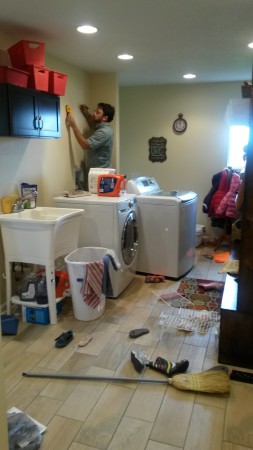 Phil, my own personal handyman, also installed a shelf and hanging rod over my washer and dryer. It allows me to have some pretties and also the functionality one needs in the laundry room.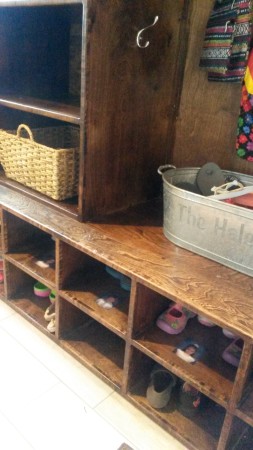 Then there is our glorious hook and cubbie mudroom piece. It's a booger to keep neat but we came up with a way to at least TRY to keep it organized. With 16 cubbies along the bottom each of the 8 kids will have 2 shelves for their shoes.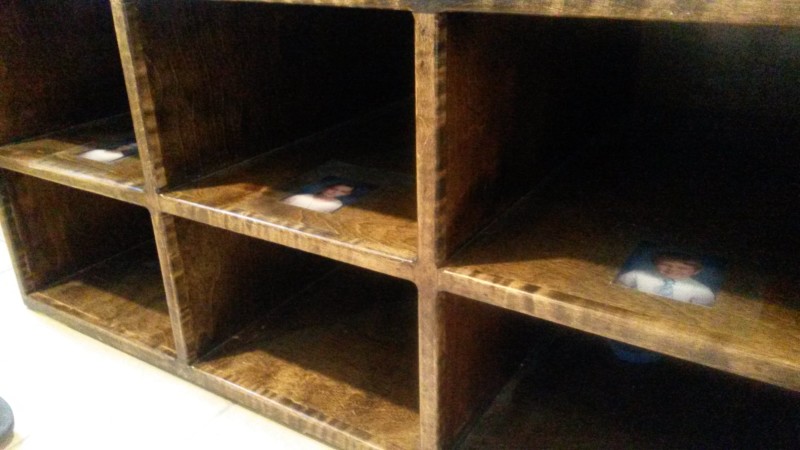 We printed off a photo of each baby and contact papered them to each of their shelves.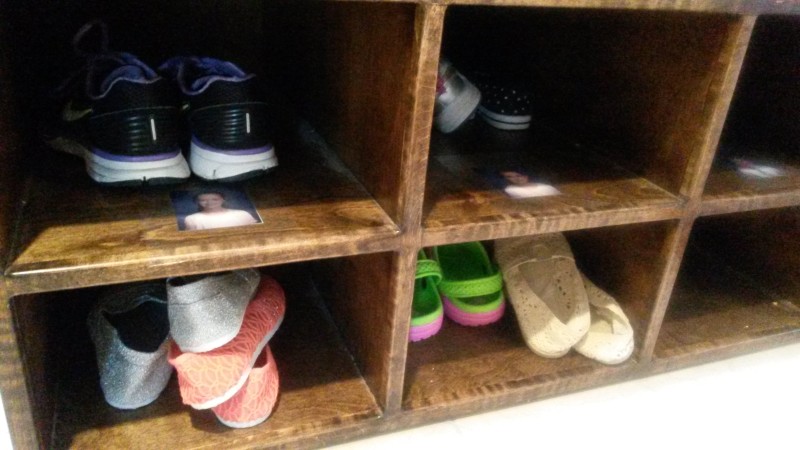 It does not typically look this neat but it is helpful to be able to tell the kids to put their shoes in their cubby and have them each know which one that is.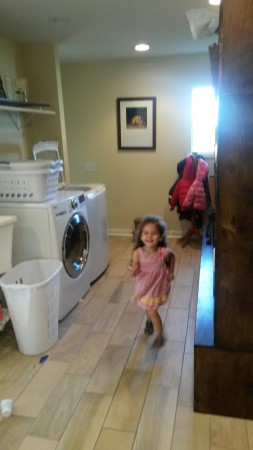 Home is always a work in progress!