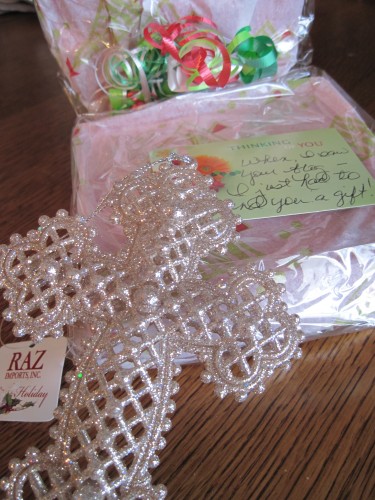 Another package came in the mail! It's so nice to get unexpected little goodies isn't it? This came from a long time family friend, Marie. A beautiful cross ornament and this copper Gingerbread Man cookie cutter!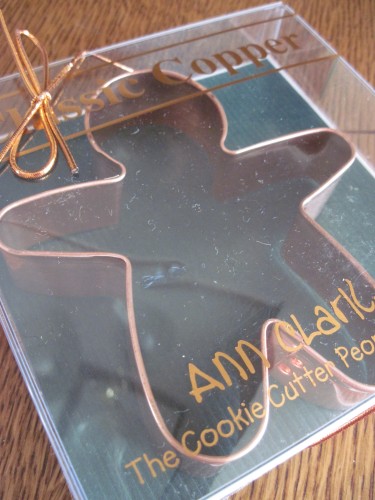 Isn't he cute?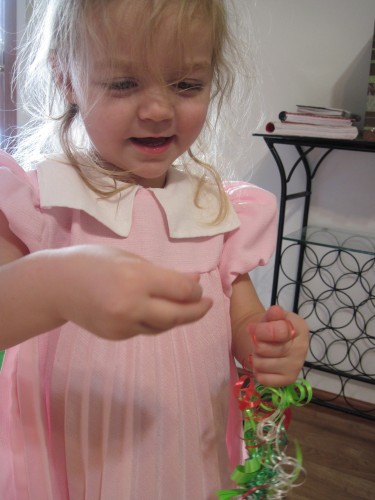 Lily just wanted the pretty bow.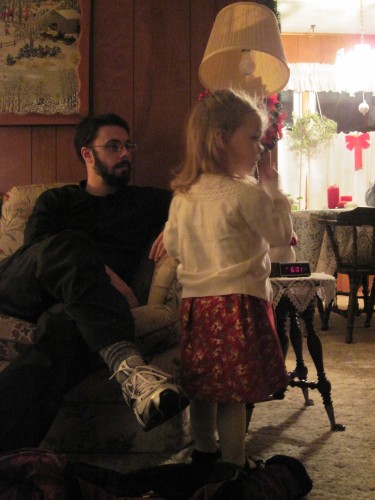 This evening we went along with Phil to visit a couple more shut-in church members.
Before our babies (or for 9 months), I would go along with Phil on his visits and those we'd visit were always glad to see me and meet me, but there's nothing like bringing our children to visit them. They are a blessing to us, and I believe to these people as well. Some have seen them grow quite a bit now and welcomed new babies right along with us.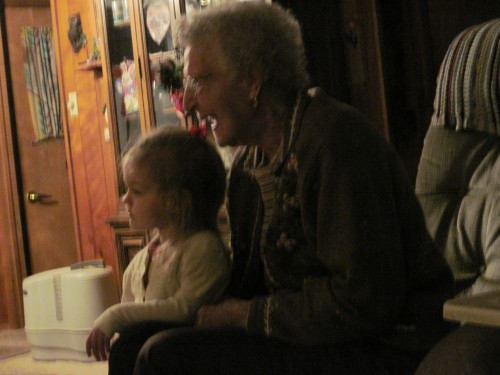 Lily has really opened up to people she doesn't know well. Both of the girls will walk over and sit on laps or start talking to someone and without fail, bring such a smile to that persons face. I'm thankful for this and so happy to be able to share our children and the joy they give us with others.
After our visits we headed out to St. John's for a Christmas party!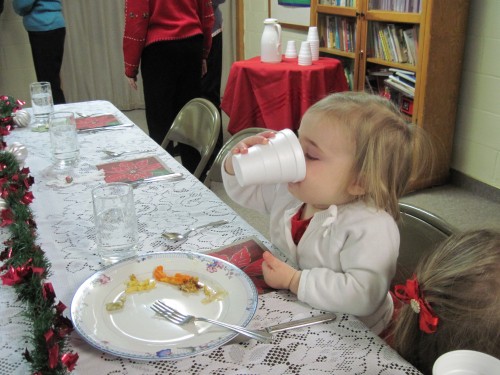 Look at Clara holding her cup with ONE hand! I can't believe she'll be 18 months old on Thursday!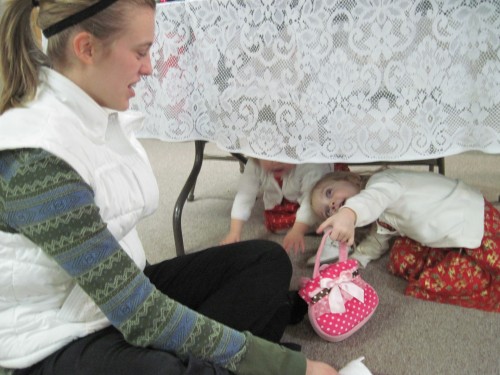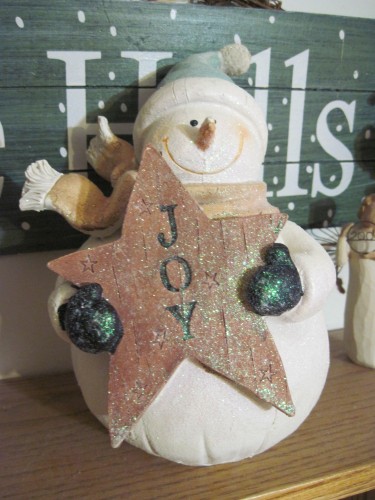 Another gift! From the ladies of St. John's. I realized I'm starting to get quite the collection of Snowmen without even trying!