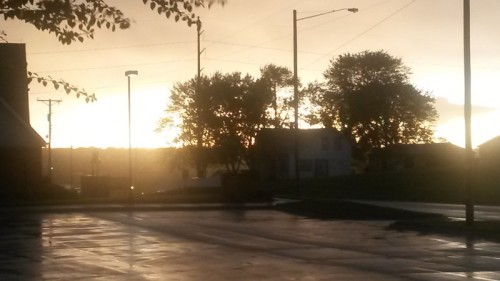 We've been weathering the storms and the waiting here at the parsonage. I've finally been able to turn my mind to preparing for baby but havn't done much until the last few days other than think about that and sit around….waiting. Here's what's happening while we wait.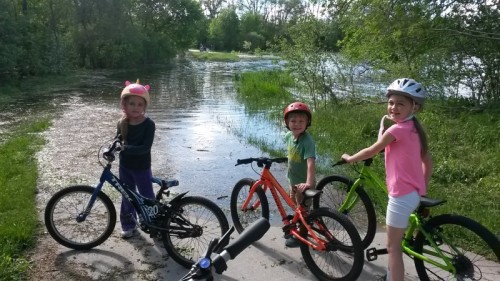 Phil takes the big kids bike riding. We had some big bad rain and hail a few weeks ago. Flooding ended this bike trip!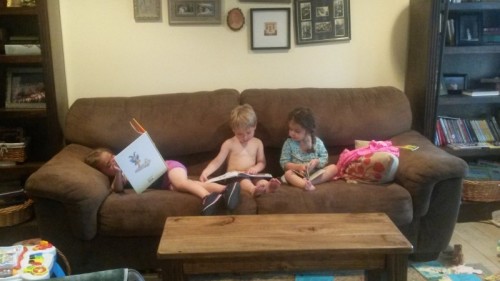 The little ones laze around reading with their Mama.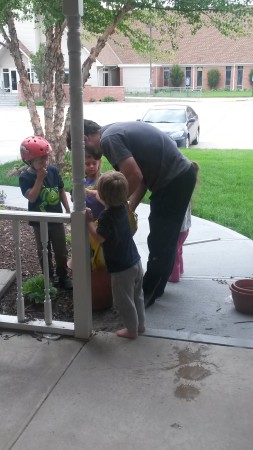 Phil plants our garden and my little herbs. This year I'll try to remember to keep some Basil and Mint alive in their pots.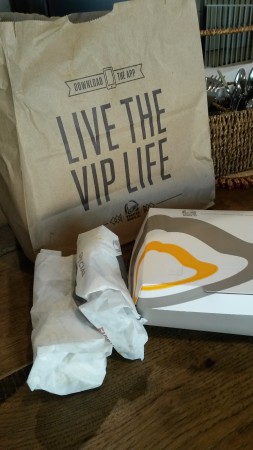 And I did this. Oh yes I did. Phil took all the babies back to our former parish for a graduation party last week. I was on my own for supper. I totally ran to the border! What? I have not eaten Taco Bell since high school a zillion years ago and it was all like….THIS!
Whatevs y'all. I has pregz!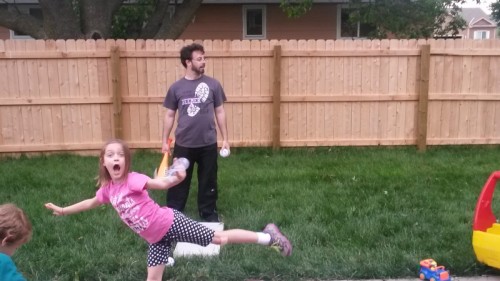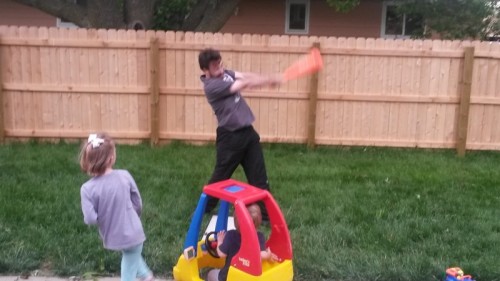 There's been wiffle ball.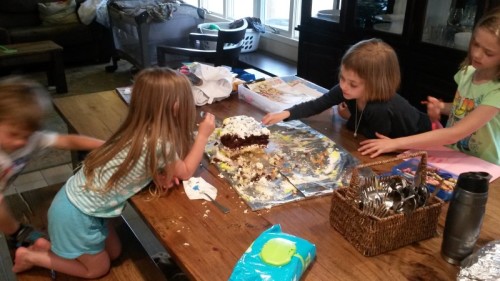 And cake from the church.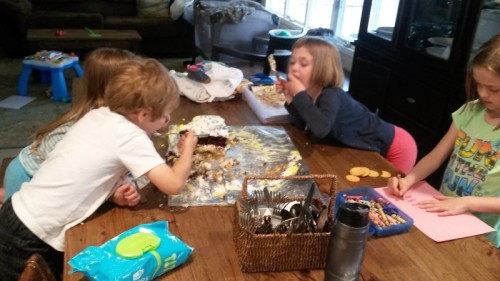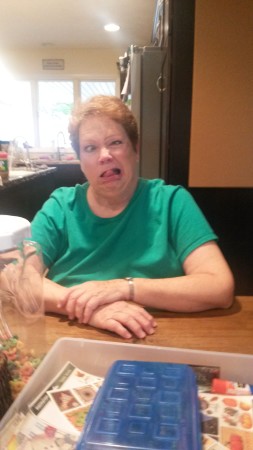 Our moms arrived to help out so everything's pretty much calm and normal around here now.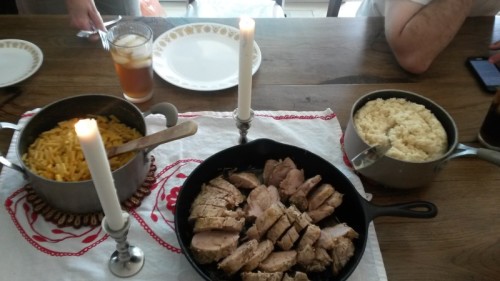 We celebrate Trinity Sunday with white clothes and a feast.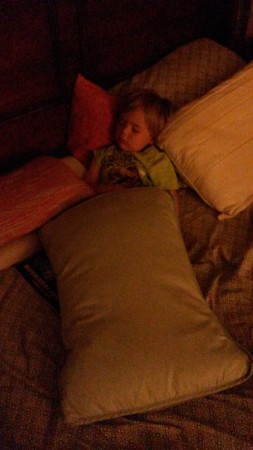 We take good naps.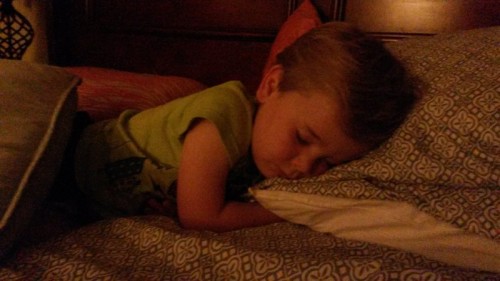 Today we marked the "due date" with no baby which is no surprise. We have however scheduled an induction for this Friday.
We hope to be sharing our happy news and baby girl with you all very soon!