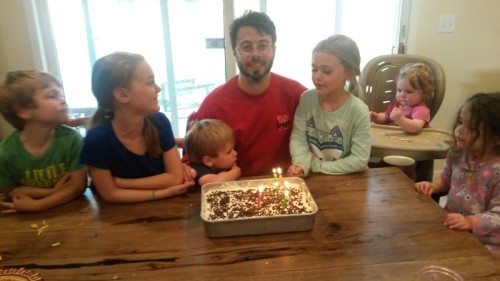 Yesterday we celebrated 37 years of Phil!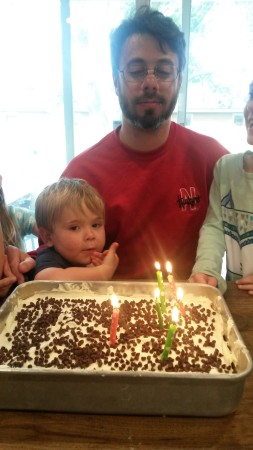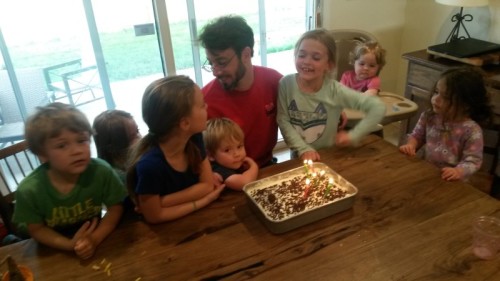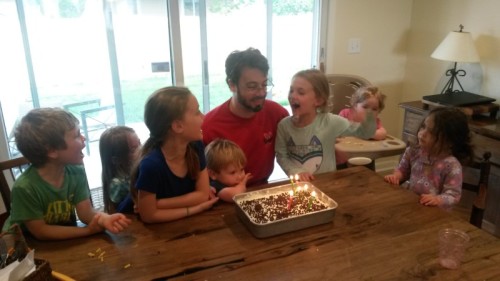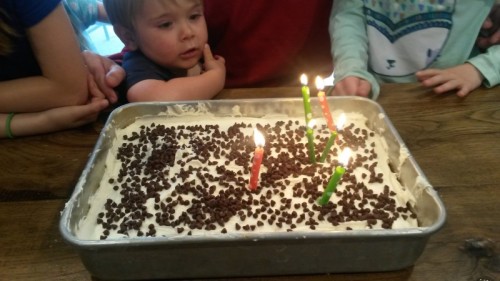 Dad's Fave Chocolate Chip Cake. Decorated by the little ladies.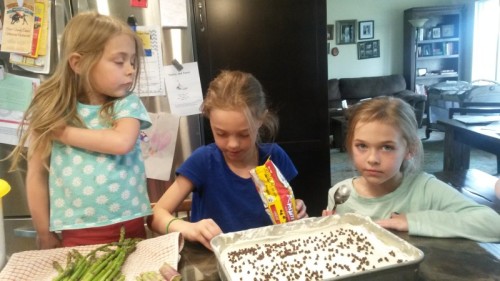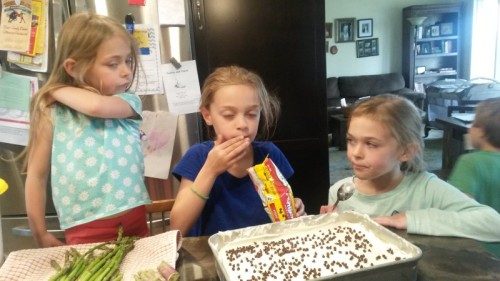 Some chocolate chips sneak snacked here and there by the chocolate chip Distributor. I'm so glad the Informant was on duty.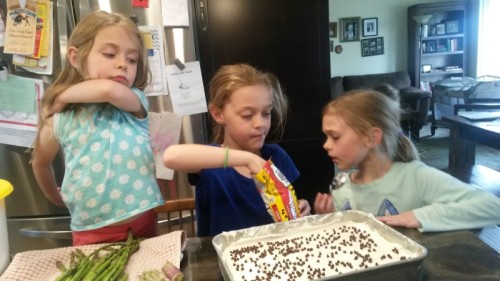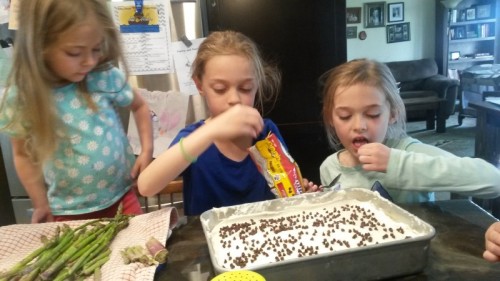 Oh well. If you can't beat 'em, join 'em.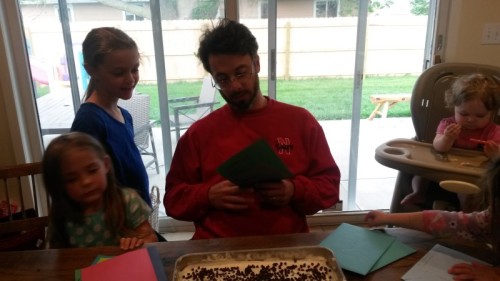 Happy Birthday Phil-Daddy! We love you!