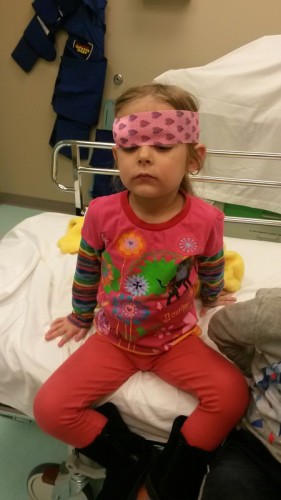 It finally happened. I guess I'm just surprised it hasn't happened earlier. Last Tuesday night poor Essie fell and hit her brow. We knew right away it would need stitches. We couldn't figure out how it happened since all the babies had different stories of what went down, but thankfully we don't suspect foul play. We just know she fell somewhere around our table. I think she must have hit one of the kitchen chair legs.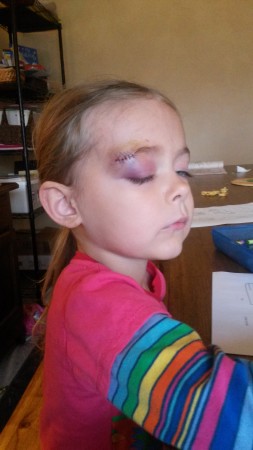 However it happened, she was left with a bad cut that required 5 stitches! She's been a brave little girl and I believe a little bit proud of her wound after all the attention it got at church.
I sure would like this to have been our first and ONLY trip we'll have to take to the ER. Maybe it's time for those padded rooms I've been dreaming about.