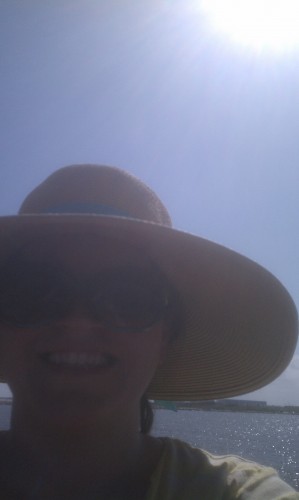 Thursday Phil and I headed down to the coast for a little getaway just the two of us. We headed right for his favorite fishing hole, the Gulf of Mexico. Right where we spent part of our honeymoon almost 7 years ago.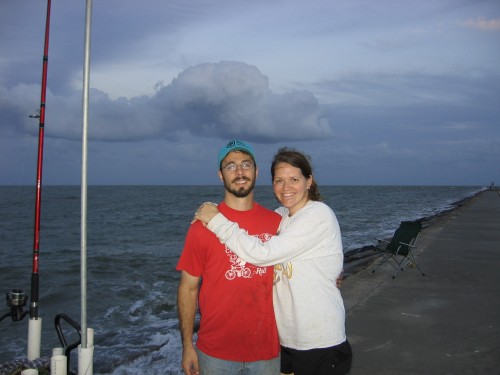 The Honeymooners 2007.
I don't know why it is but this place has become almost infamous in my mind. The rickety little town, the jetty stretching out into the ocean, the rocks steeping down into the deep water. In my mind I remember this place as much more perilous than it actually is.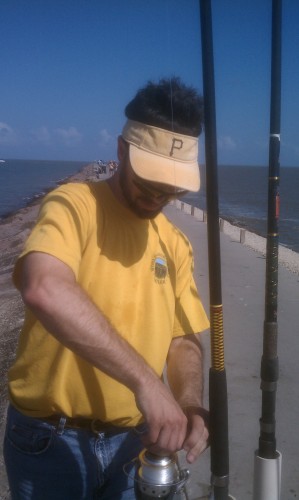 This is where he would come before we were married, Phil has come here several times on his own since we've been married and every time he leaves to come here I tell him to be careful and I'm nervous the whole time he's away. Well, you would be too if your husband was down by the water pulling sharks out of the waves.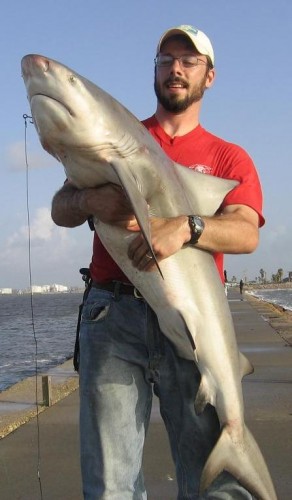 Phil and shark 2010.
But when we pulled up and Phil began to unload his fishing cart like a giddy little boy and the fishermen were coming out of the woodwork asking him what he would be catching I started to feel better about "The Coast".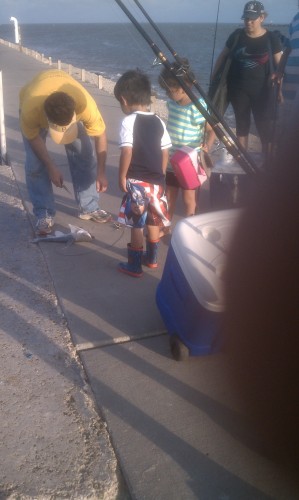 The people around us were friendly. No one was waiting for us in a dark Porta Potty ready to knife us and steal our bait. The scary jetty was full of families and those rocks slopping from it weren't the steep cliffs that they had become in my mind, on which one slip of the foot would send you to your doom.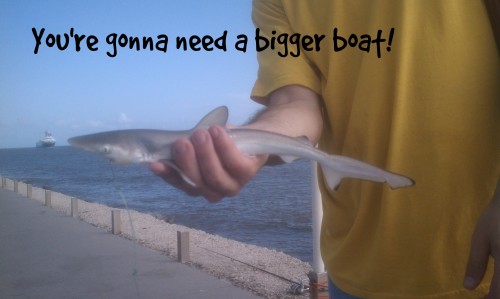 Honestly I don't remember a lot about the first time we were here together. Then we were both in that "did we just get married?!" sort of fog. Everything had changed for us both in a matter of minutes. This was suddenly the longest amount of time we had ever spent together. It was weird right?
And I think that's one reason this place "The Coast", though I think of it fondly, also seemed so darn treacherous to me.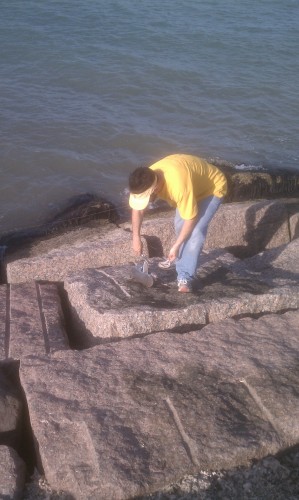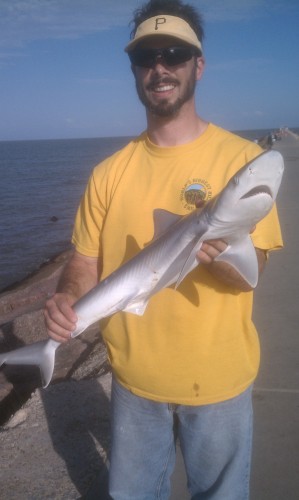 And with all that sentimental buzzing around in my head, that's why I thought what I found out today was just about perfect.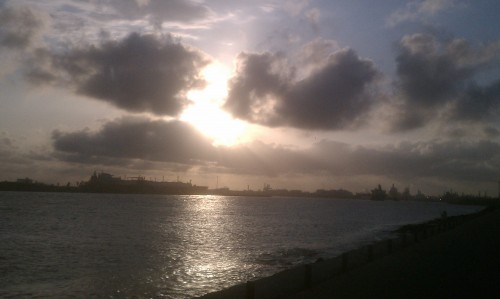 Last night as Phil fished and I read and the wind blew and the waves crashed, the moon rose. It was beautiful. It was full and when the clouds would part it's glow lit the waters yellow. I couldn't stop looking at it. The darker the night became the brighter the moon shone down.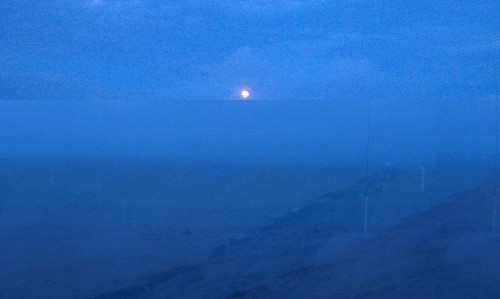 Do you know what that moon was? It was the Honey Moon. (sorry for the terrible pictures of it….phone pics.)
I'd heard of the Harvest Moon, but the Honey Moon? Yes, this is the Honey Moon. You can only see the Honey Moon in June. (It was nice Thursday, Friday it was at it's fullest, amazing!)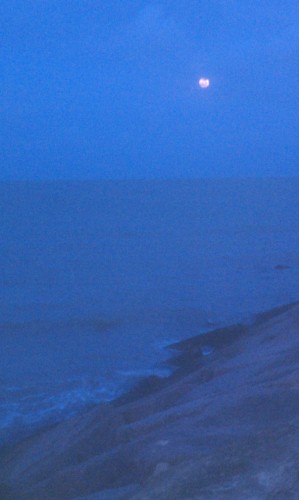 What a gift, right where we spent our honeymoon the Honey Moon would rise and we would be there to watch. It was a lovely…until the hordes of mosquitoes descended and I couldn't off that jetty fast enough. All good things must come to an end I suppose especially when something long and black suddenly slithers across your lawn chair. We end it.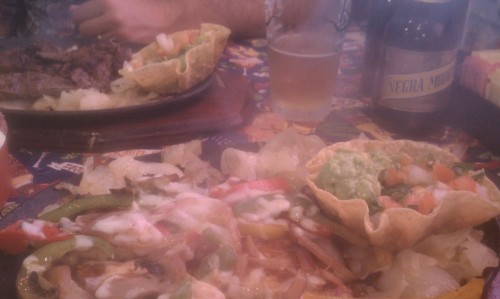 Friday we went bugless. And we ate, oh we ate. We ate good. Real Texas Tex-Mex. Still sizzling and about to disappear.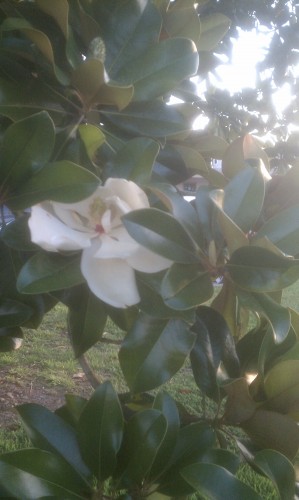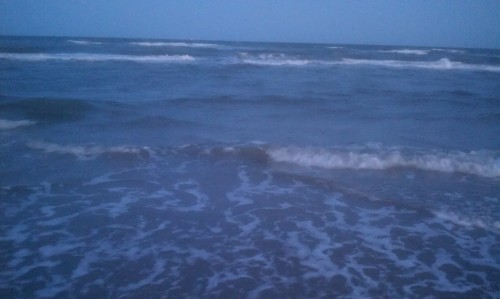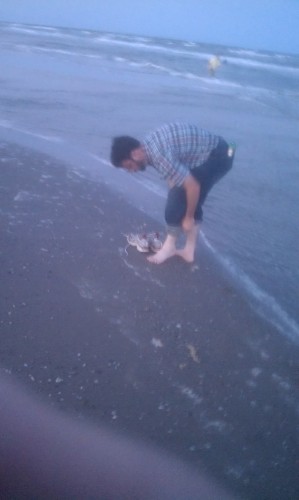 We went down to the beach to watch that Honey Moon again and maybe the sunset.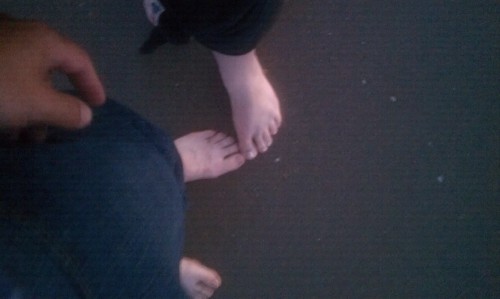 Cha-eeese I know, but if you can't take pictures of your feet in the sand at the beach then where else are you gonna take pictures of your feet? No where? Oh.