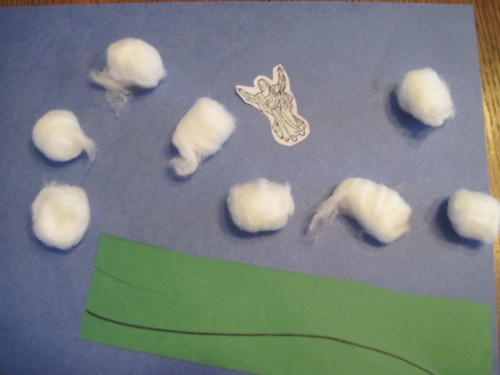 "Super Jesus"
"Christ is seated in the heavenly places waiting for the time when his enemies will be made his footstool. That is his proper work. He does not sleep, but he watches us. He does not ask anyone to substitute for him; he does it himself. When people incline toward him, he is present to help. If we are tempted and cry to Christ we will be helped.
The last day has not yet come, and the flesh and sin and death still remain, but on the last day Christ will deliver up the kingdom to his Father. Now he rules in our hearts. He comforts us, makes us clean and intercedes for us. On the last day all his Christians will rule in unity with him, and they will be seated at the right hand of the Father. Then the last and proper enemy will be slain.
Here on Earth we still have unstable faith, anxiety about food, and despair if ever God shows his displeasure. What is now our comfort? It is Christ, our priest, who has atoned for us and looks on us and sees our enemies and reminds the Father that he is our portion. When we feel this in our conscience, we have a sure access to the Father in every need. We fail to see this only because our eyes are not sufficiently penetrating to pierce the clouds and look into heaven, and be assured that Christ is our advocate." Martin Luther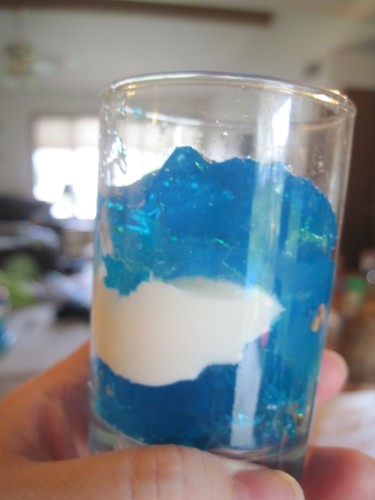 Yesterday the church remembered the Ascension of our Lord. Jesus's Coronation Day! Something the girls could understand thanks to Frozen.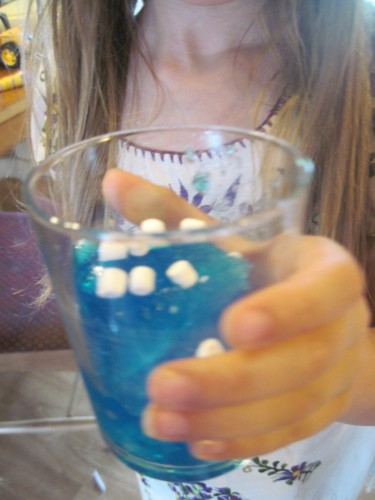 I think I've only made Jello twice in my life and every Ascension Day I mean to try this neat little parfait I see all over the web, but I always forget to buy Blue Jello. I remembered this year though.
I didn't know if the babies would go for it but they did. Also went for the whipped cream I made from scratch…well, not Lily, she opted for fake marshmallows, then picked those out.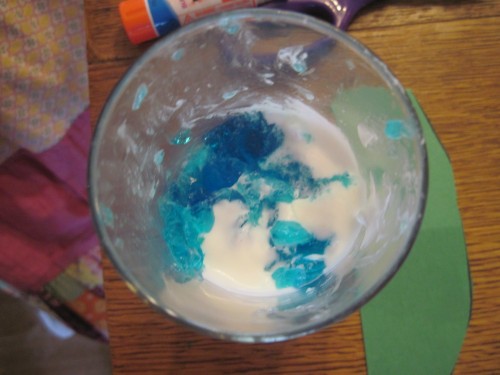 It worked pretty well for our Ascension Day sky and clouds and even as the earth from Space! Ooooo!
Blessed Ascension Day (late) to you all.