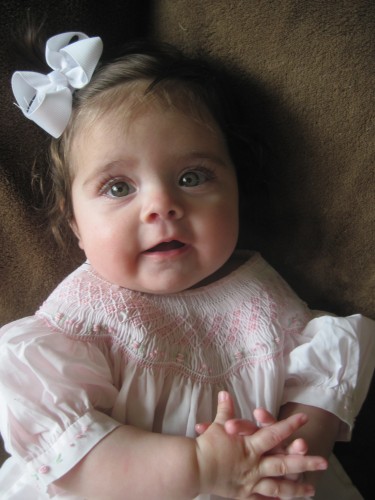 Our sweet Mercy turned 6 months old on Monday.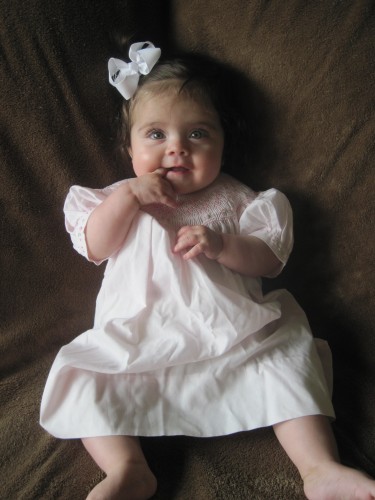 Rolling a little, trying to eat real food, getting pretty good at laughing at her siblings!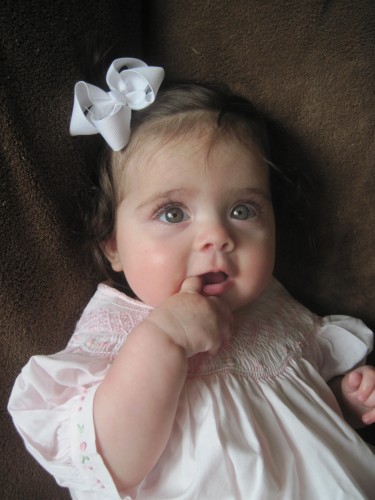 Content to watch everyone, cuddly, oooo bad temper sometimes, sleeping all night until this nasty cold came, chew chew chewing on anything in chewing distance, smiley, precious baby.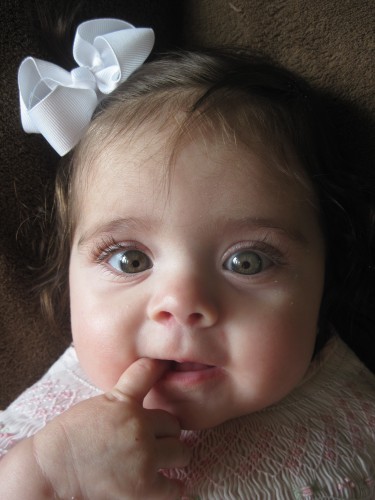 Happy 1/2 Birthday Mercy drop!
We love you.