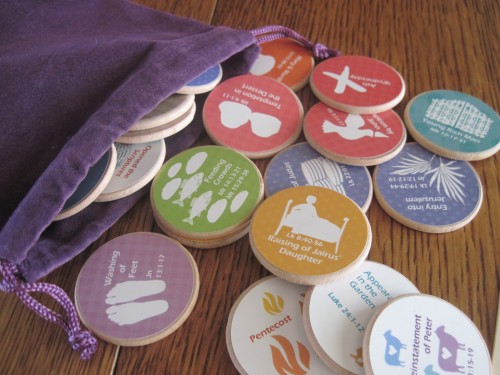 I am so excited to have received this beautiful set of ornaments for our Lenten Jesus Tree! My sweet friend Rachel was so kind to order these for me from Jesse Tree Treasures. She ordered them on Friday and they got here on Saturday, I couldn't believe it!
So we still have a couple weeks of Lent to enjoy them this year. But the set also includes 10 additional discs for Easter Monday through Pentecost! Love that!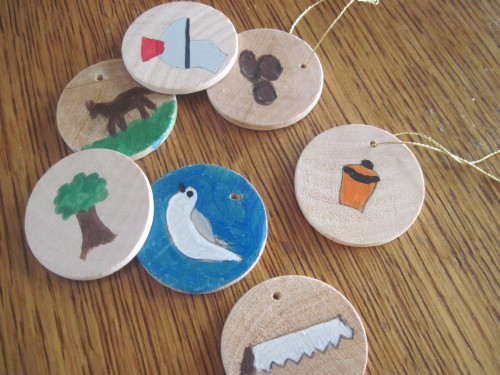 And what a relief to have been given these. Crafts usually take a back seat to other things at my house, even the ones that would be useful.
For two years now I've been working on a set myself, even having Phil's mom do some while she was hear in February. Here's my unfinished set in varying stages of done…..who knows how many more years it would have taken me to actually finish and use these!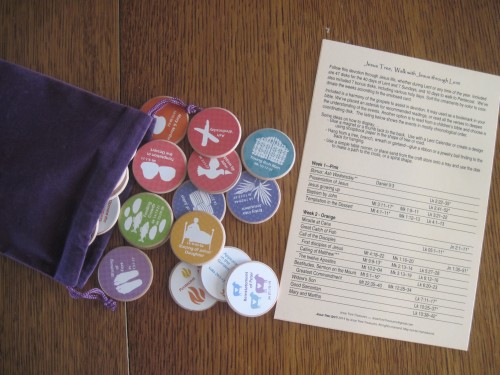 The set comes in a purple cloth bag and with a card of corresponding scripture references to use in your family devotions.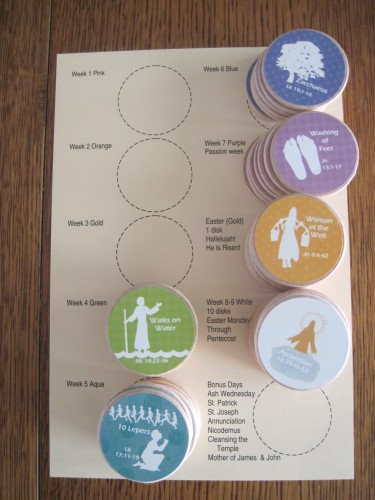 Also included is a chart to keep the ornaments organized by week. Jesse Tree Treasures leaves it up to you to decide how you want to use these.
From their site: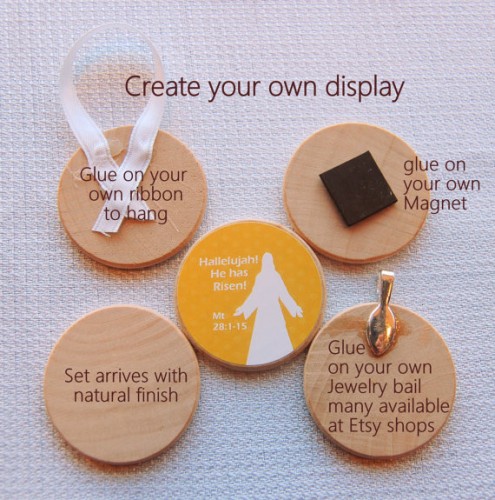 Since these are the perfect size for our tree, I plan on gluing a ribbon to the back of each and hanging them that way.
Well, I just wanted to share these with all of you and send a special thank you to Rachel for this wonderful gift!