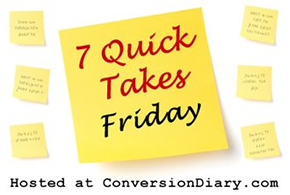 I've never linked up with anyone on the 7 Quick Takes bandwagon, but thought I would today so I could clear out some of the Drafts I've had sitting around this blog since forever!
-1-
Lutheran Lady blogs you should be reading: (Lutheran lady friends, if you don't see yours here it's ONLY because I was afraid yours is too personal with pics of babies and all, NOT because I don't think it's not read worthy. I'll be sad if you're sad, so DON'T BE SAD!!!)
-2-
I wanted to share some great posts I've come across recently:
"I'm not so far out of the little years that I can talk like it is in the distant past. But I want to tell you who are still in that frantic phase – this is beautiful. And not because it is easy, but because it is impossibly hard. I would never go back and undo the horrible insanity of that time, because that was a time when God worked great mercy into my life. It was a time when God was putting some darling people in my life forever. And not as babies only, but as the  men and women He is growing them into. It's not only a sentimental mercy. It is the mercy of a legacy, the mercy of making our lives forever change the world
A Jaded Heart and Letting Myself Go
"People talk about how women let themselves go too much after they have kids.  I had no idea how much I would let myself go or how much I would have to let myself go.  Giving up what I want.   Getting over myself.   Giving up on getting it together.  I am learning daily what it means to die to myself.   Remembering that I am clothed with the white robe of righteousness on account of Christ.  So my body and heart are scarred but I guess that is what happens when you sacrifice yourself so another may live"
"Piece by painful, sometimes mind-numbingly boring piece, you are building a mosaic of memory love – a testimony. Something that your children will see the day they open the door and turn head back over shoulder for a last look."
Save Your Relationships: Ask the Right Questions
When Craig returned each day at 6:00 pm he'd walk through the door, smile, and say– "So! How was your day?"
This question was like a spotlight pointed directly at the  chasm between his experience of a "DAY" and my experience of a "DAY."  How was my day?
I'm just saying- it's a hell of a hard thing to explain- an entire day with lots of babies." and
Questions are like gifts – it's the thought behind them that the receiver really FEELS."
"Perhaps I'm not called to make sense of it,
or to tame it,
but simply to live.
Live the mess."
-3-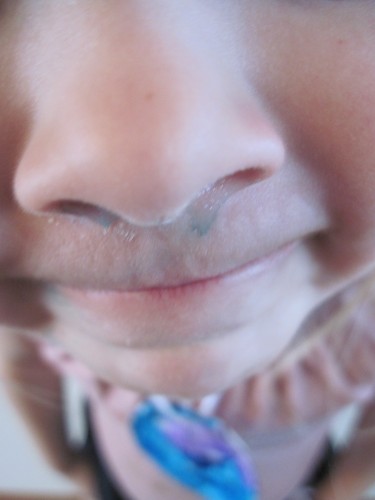 I just wanted her to be still so I could get a picture of her necklace. She just wanted to make us all laugh.
Clara is a special baby girl, hot or cold, rarely anywhere in between. She can be a burr in my saddle and the smile in my day.
Phil says the one you butt heads with the most is the one most like you. Apparently Clara is a mini-me.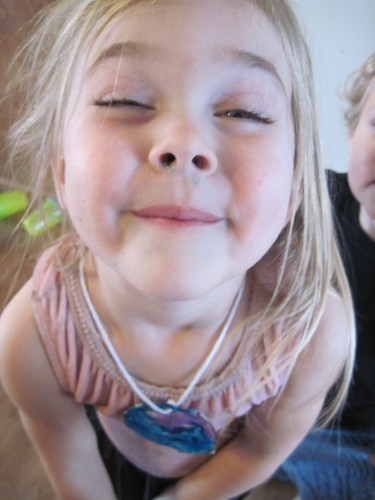 I do love this girl!
-4-
I came across this website last week and laughed….and laughed. A time suck truly, but sometimes you just have to give yourself a minute to waste.
This series Recreating the Awkwardness, is pretty great.
Here are some of my favorites: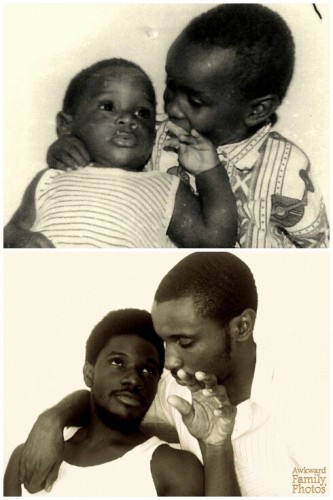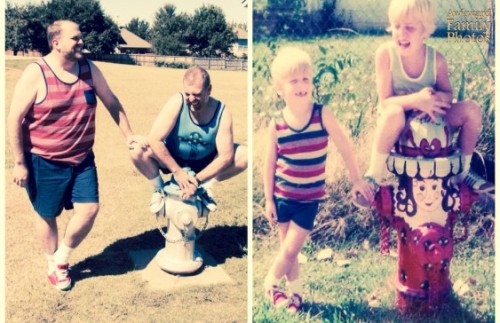 And this one just because I think I have some pictures of my babies making that same face.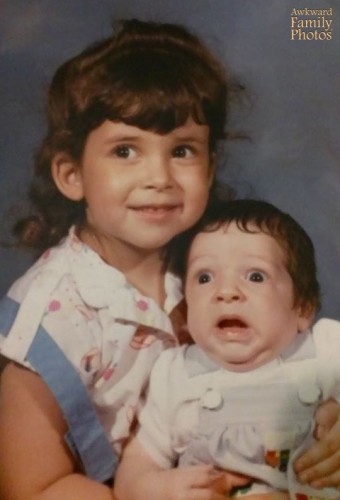 -5-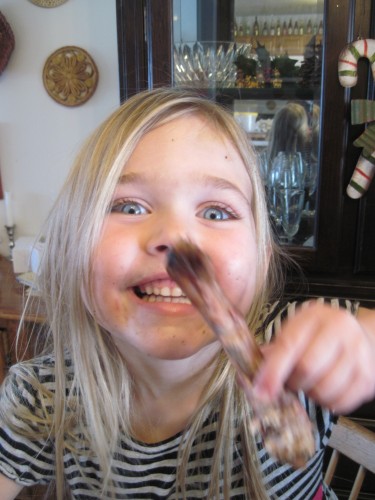 If you've ever been to our house when we have RIBS for supper, it won't take you long to realize how much Clara LOVES herself some beef!!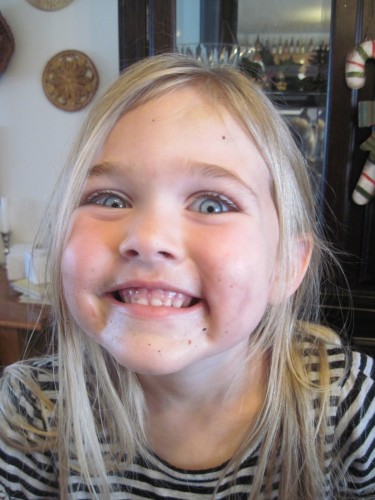 When's the last time you were this excited about anything?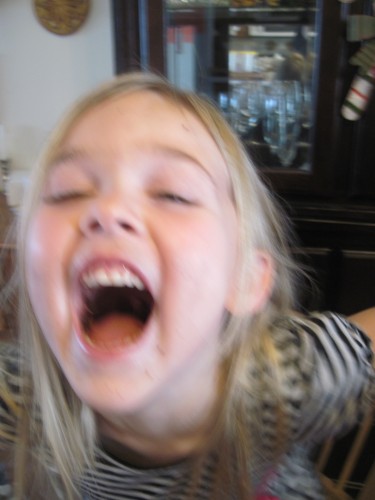 -6-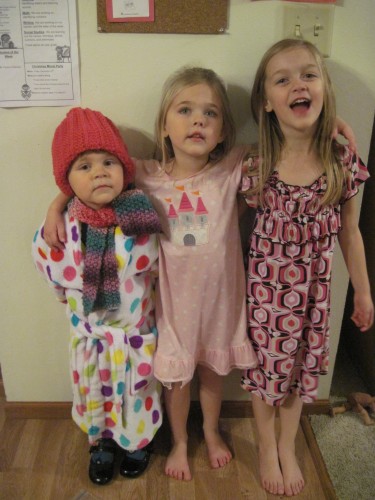 And after my last post I just couldn't resist throwing out one more picture of poor Gerhardt all gussied up.
He does have an eye for fashion à la Bag Lady.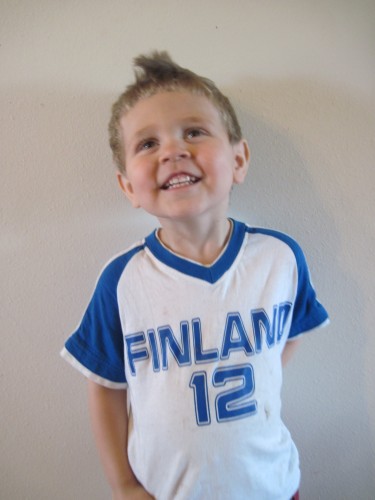 But most of the time he's all boy.
I can hardly believe he's big enough to wear this jersey that Phil and I got him while in Finland 3 years ago when he was à la womb.
-7-
A quote for you all:
"Christ dwells only in sinners" (Martin Luther), and I'd better be careful to actually be one.  Only real sinners need a real Savior. Despairing of myself all the joyous greetings of Jesus are mine."
Matthew Harrison Little Book on Joy
Oh yeah and THIS happened last week;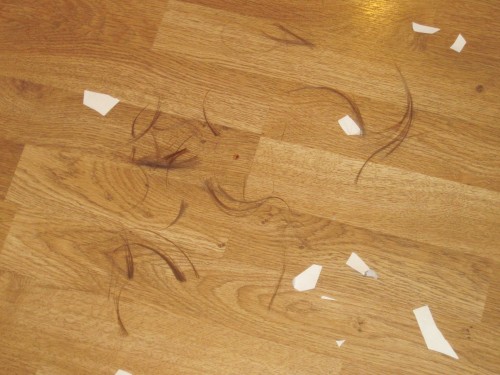 Esther gave herself a hair cut. So there's that.