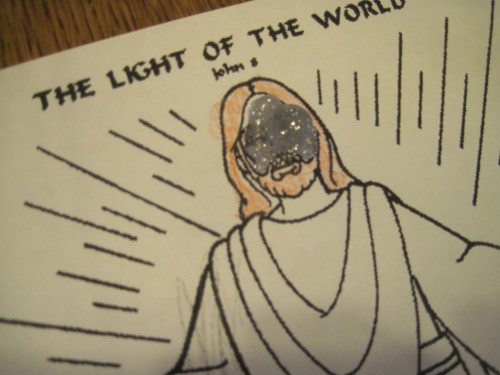 "Thy face and garments, like the sun,
Shine with unborrowed light."
From 'Tis Good Lord to Be Here LSB #414
Today we celebrate the Transfiguration. That's glitter on Jesus' face…so He shines.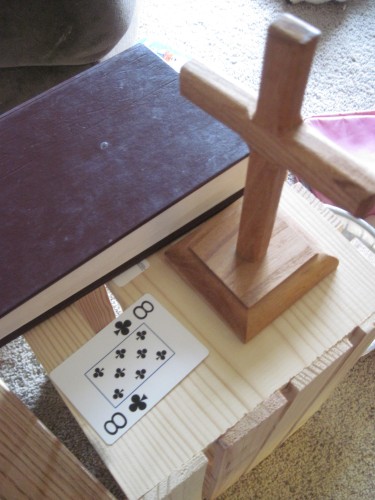 Since Clara has been sick, we stayed home this morning and had church here.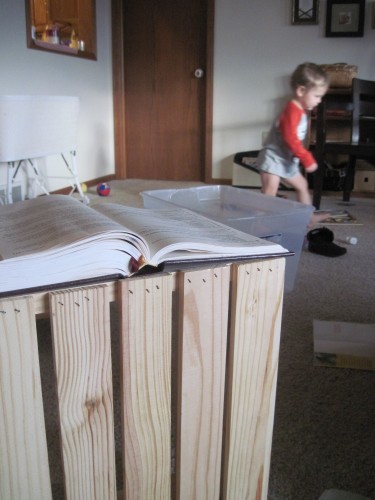 We had to wait a while for "Pastor"to arrive.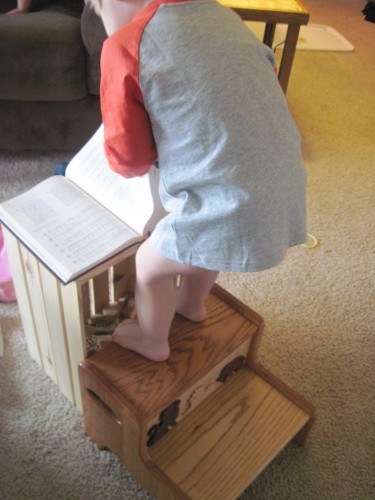 No pants, no shoes, no problem!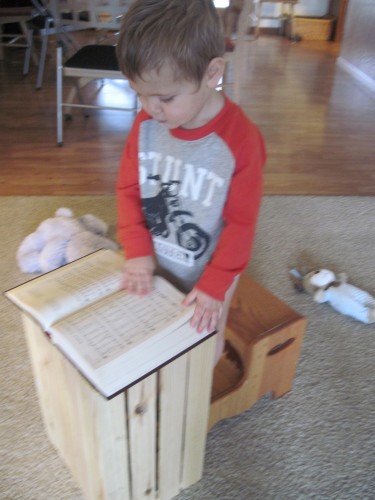 You might want to have your hymnal turned the right way though.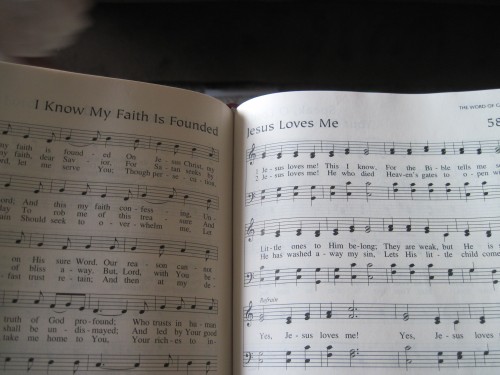 We sang.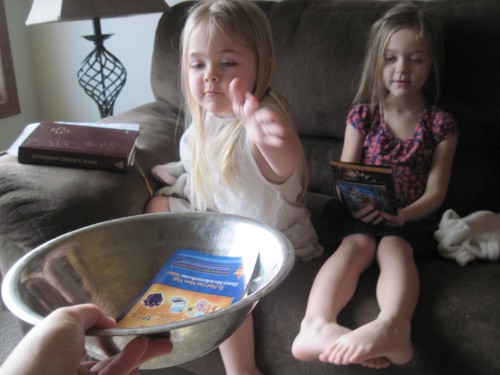 And of course took an offering.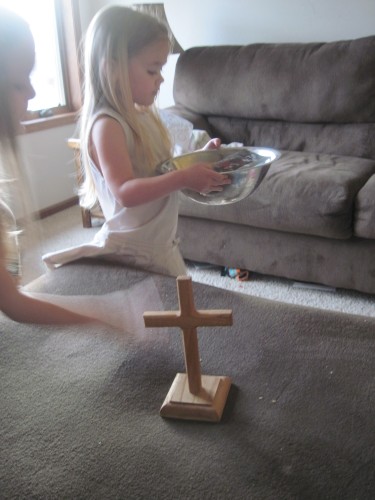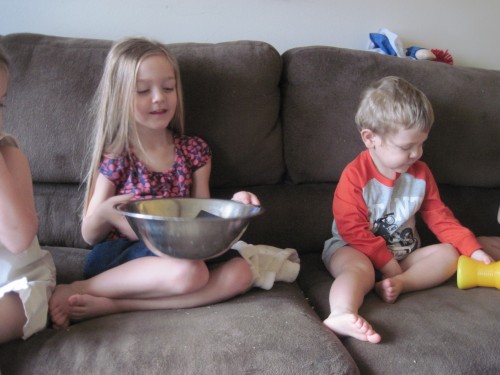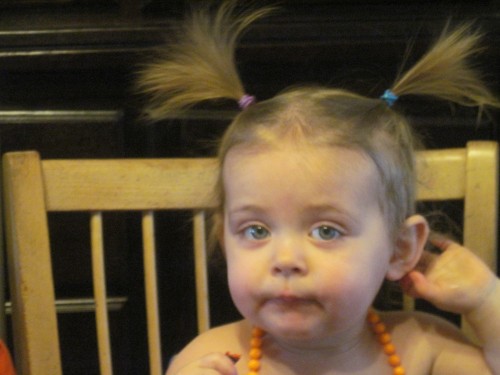 Mmm, hmm. We had church.