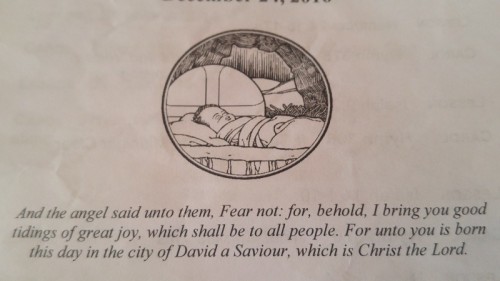 We lost a son during Christmas. During this time I continued to play the music of the season. I will be honest, there were moments it was hard to hear the tidings of great joy, "For to us a child is born, to us a son is given."
But it was this reading I had read from December 30th, the day we knew we had lost our new son, that God used to give me the great comfort of the gift of His own Son.
On the remembrance of the Baptism of our Lord.
"This is My beloved Son, in whom I am well pleased."

With these words he says to us nothing other than this: There I give to you all my grace, love and blessing, which I have in my heart and my power. In order that you may not and cannot doubt it in your minds, I offer you here – not Moses, nor a prophet, nor an angel, nor a saint, nor a treasure of gold and silver, nor great earthly or heavenly gifts – but my beloved Son, that is, my very heart, the true eternal fount of all grace and good, which no angel nor any creature in heaven and on earth can fathom.

He shall be the token and pledge of my grace and love against your sin and fear.

And inasmuch as he is by birth and right the true heir and Lord of all the creatures, so in him you will become my children and joint heirs, and inherit all that he possesses in his power For in addition to giving us his privileges and the inheritance that are his by nature, he has achieved merit and bought us through suffering and death as our priest and bishop, that we may be his chosen children, and eternally joint heirs of all his goods. What more could he have given or done for us, and what greater or better thing could the human heart desire or conceive?

Martin Luther