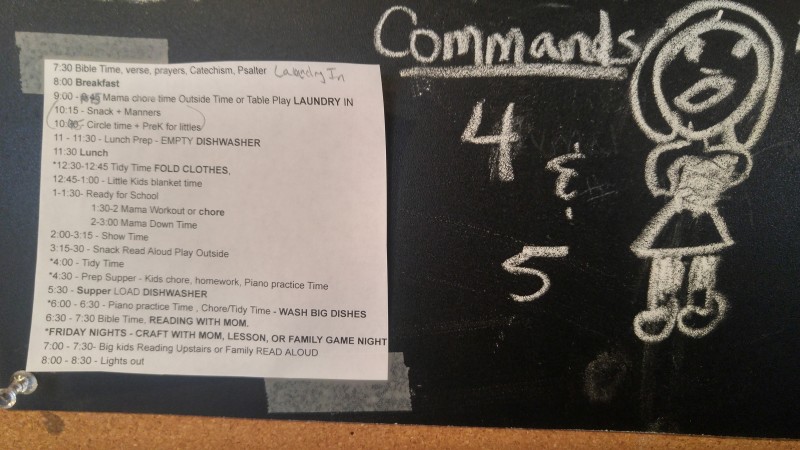 I decided to get crazy and make a more detailed schedule for the day and really try to follow it exactly-ish. So in those "in between fires moments" I can look at my schedule and know what I'm supposed to be doing without thinking about it.
It's not too much different from what I've always had. We have had a daily routine, same things at the same times, for years, but now I'm adding more details to that schedule.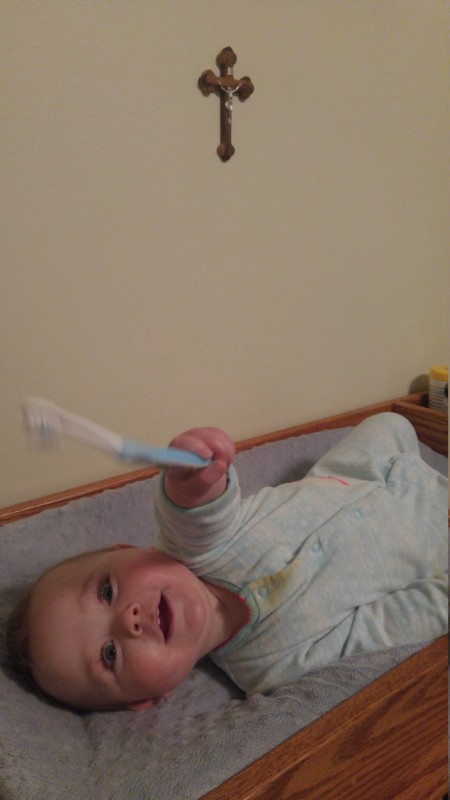 I want to keep my babies better on track with discipline, chores, individual reading, reading aloud to together, piano practice, memory work. I want to keep making our Bible time the first part of our day, it must be a daily habit.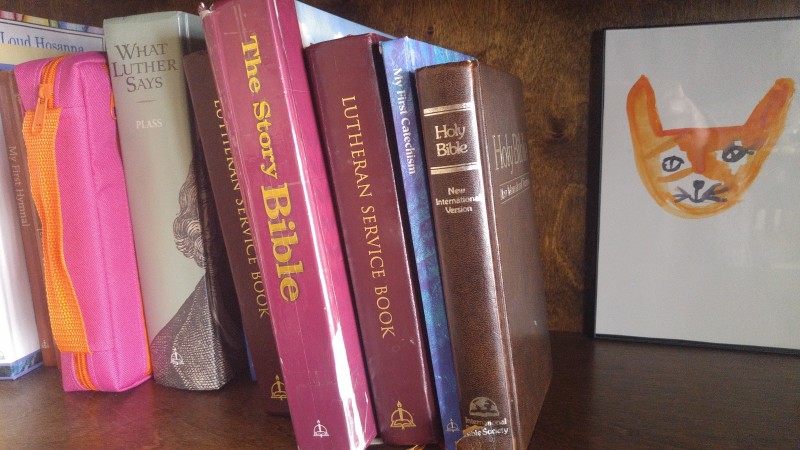 With so many children and so much housework I get overwhelmed quickly and the days can slip by easily without making the point of adding something I want to pass on to my babies.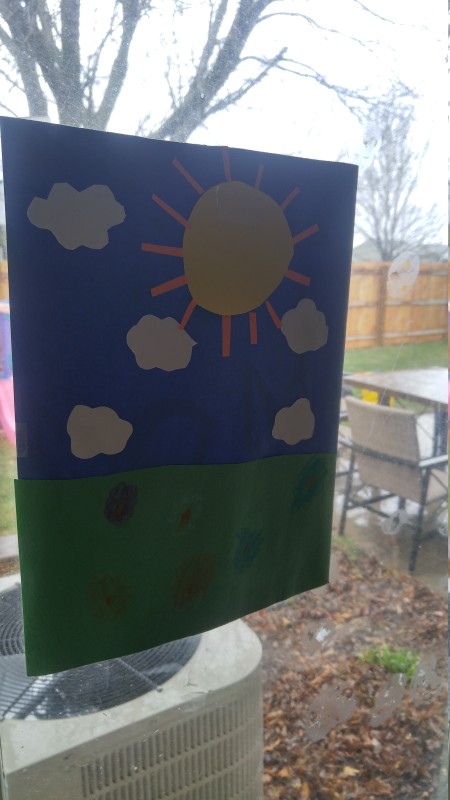 I had to sit down with all the THINGS I want in our life. The things I want to dedicate time to. I had to fit them into our days and evenings. It helps me feel less frantic when I know I have a designated time for 'X' and the 'Y' that I'm doing right now is the proper use of my time.
Here's the list I came up with so far.
"Goals" for our family
For Our Faith:
Catechesis (memorization)
Bible lessons
Scripture Memorization
Hymn singing and memorization
Prayer memorization
Getting familiar with chant using the Psalter
Continue keeping our church year in the home
Obedience and Honor of Parents and other Authorities
For Our Minds:
Reading or Read Aloud
Good Poetry
Recitation Memory work
Supplemental Education – Ancient-Early Modern History and Literature
Good vocabulary
For Our Hands:
Piano/Music Lessons and practice
Stitching
Crafting
For Our Spirits:
Family Game or Movie Nights
Free Play Time
Limit my time on Facebook – FB is fun but many times I let it suck away my time and sometimes it can really make my blood pressure hit the roof.
For Our Neighbor:
Practice Manners
House Jobs
Tidy Times during the day
For Our Bodies:
Exercise – ride bikes, go for walks, dance parties!
Rest – Blanket Time during the week for the littles
That's not asking too much is it? Now how to designate time for each of these?