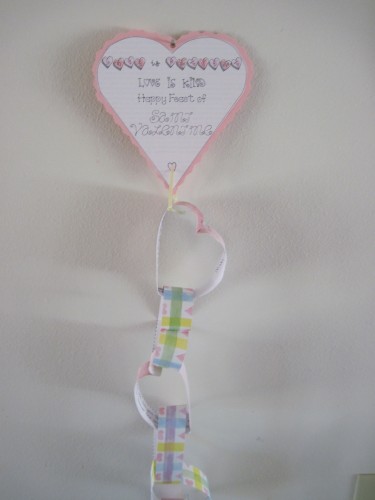 We're focusing on Love (or at least trying to!) during February. I wanted to share some of the ways we're doing that.
In addition to commemorating the enigmatic Saint Valentine, I wanted to encourage the kiddos to use the "Valentine's Day season" as an extra opportunity to show love and kindness to others.
I liked this Valentine's Day Count Down Chain I used last year and decided to make one this year too. On each of the links is a Bible verse about Love. Also, I added an activity or loving act for the girls to do. I just wrote those next to the verse.